The 13th Penang International Salon Gastronomique or commonly known as the "Battle of the Chefs (BOTC)" is currently held at Straits Quay Penang from 3rd June 2011 until 5th June 2011. Ever since the inaugural event was held in July 1988 at the Shangri-La Hotel, Penang with only 60 chefs from major hotels in Penang, today it had attracted more than 750 participants from over 20 countries. Organized by the Malaysian Association of Hotels Penang chapter (MAH) and the Chef Association of Malaysia Penang chapter, this event has seen more and more promising talents walk away with many prestigious awards. The event was officiated by Tuan Haji Abdul Malik Kassim, Penang State Executive Councillor, in charge of Domestic Trade and Consumer Affairs Committee, on behalf of the Chief Minister, YB Mr. Lim Guan Eng. The organizing of the event is led by Chef William Thong, Organizing Chairman for BOTC 2011, who is also the Executive Chef of Holiday Inn Resort Penang and Chef Marco Battistotti, Organizing Chairman for the 1st MAH Penang Chapter Hospitality Challenge 2011.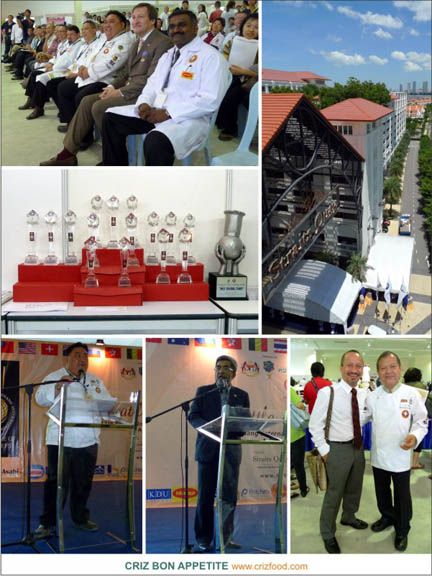 There are many awards up for grab by the hotels, associations, organizations, institutions or competitors such as the most prestigious Penang Governor's Challenge Trophy, Nestle Overall Best Chef Award, Most Outstanding Patissier, Most Outstanding Apprentice and more.
There were all together 3 sites for the competition participants to show off their culinary skills. There were over hundreds of dishes prepared on the first day and I would share with you some of those rather nicely presented ones here.
As for the exhibition sections, there were many categories to be challenged. Firstly, there were sections on Bread Showpiece, Dummy Wedding Cake, Chocolate Work, Butter Sculpture, Roselle Supreme Dress The Cake (2-tier) as well as Fruit & Vegetable Carving (Theme: Fairy Tale). Let's have a peep at those attractive ones here.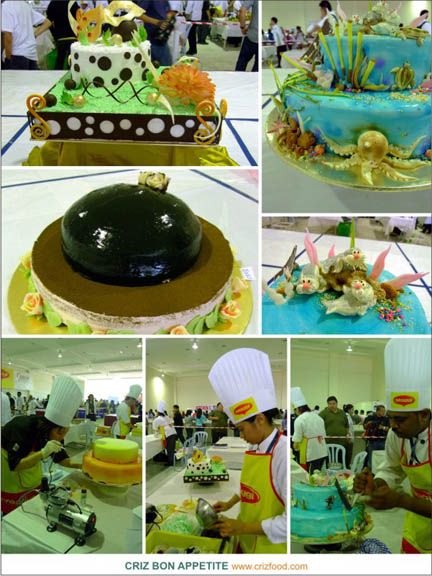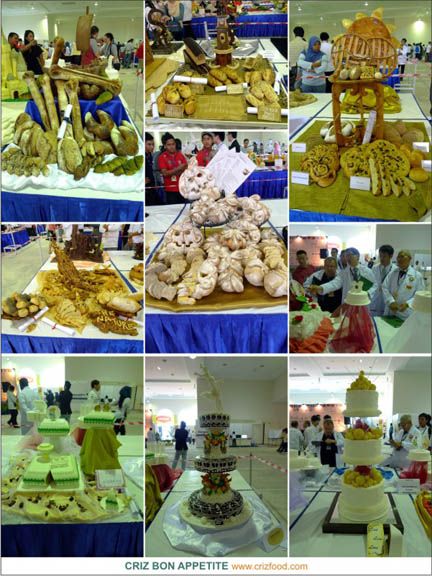 It was also a privilege to be invited by Mr. Thomas See, PR Manager/Exhibition Booth Liaison, BOTC 2011, to be one of the judges for their Modern Western Cuisine Restaurant (3 chefs, 1 waiter & 1 bartender) Competition. There were 4 tables and each table was handled by a different hotel/institution. I had the opportunity to try out the Renaissance Melaka Hotel's fine Western course dinner by judging them on presentation, taste, ingenuity and innovation. We were first served with Malacca Moon Rise, a mocktail with a concoction of orange juice, pineapple juice and grenadine, blended with ice cubes and served with cincau (herbal jelly), There was not much of a distinctive flavor here as the beverage tasted just like a normal glass of mixed fruit juice. It lacked that little touch of sourness to boost up the appetite on any meal. The starter was the Cold Medley, with Tuna on Cauliflower Mousse, Beetroot with Roasted Pumpkin Salad and Duck Broccoli Stack. This dish was rather unique as the cauliflower mousse was wonderfully prepared and the broccoli stack was just right with some mild seasoning. Unfortunately, the beetroot lacked in flavor although the combination was truly special. The Ocean Consomme was just right without the overpowering fishy taste. It had a crispy deep fried prawn with saffron with a hint of mild turmeric being used in the broth. The Chicken Roulade which had spinach and goat cheese (feta cheese) stuffed within a chicken fillet, actually blended in real well with the fruity persimmon reduction. Somehow, the chef did not provide the moist within the dish and a bit too much of herbs were used on the outer later. I wondered if they are aware that a bit of pumpkin paste added in would solve the problem of dryness. The next dish had lots of praises as the Rosemary Lamb served with garlic lemon vegetables was almost perfect if not for the slightly undercooked vegetables. The baby lamb racks had the texture, tenderness and taste just right for everyone. The Classic Chocolate Fondant with Crème Anglaise tasted great. If not for the malfunction of the oven, the chocolate fondant would be in a better shape rather than in a big clump. The crème anglaise would blend in better if it was not as concentrated as served. Overall, it was a pleasant dinner for all of us judges. Due to the problem with the Chicken Roulade, the hotel only secured a Diploma. The rest of the 3 competitors, namely Thailand Culinary Academy (Table 1), Sandy Bay Beach Resort (Table 2) and Eastin Hotel (Table 4) all secured Silver medals.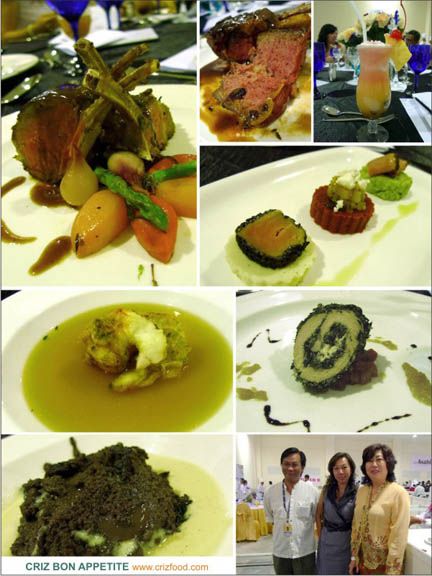 There would be many stalls, scattered at the Straits Quay entrance, on the lower level as well as within the inside and outside of the conference hall for you to patronize. Some of them would be selling items while others would be given out free food samples.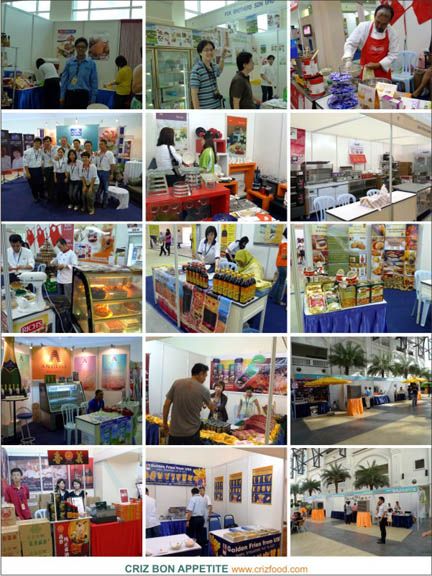 For your information, those who had not heard of Foodsion, a bilingual food and lifestyle magazine, you can now get a set of 5 recent issues, 5 mini recipe books, Heritage Coffee 10% discount cards, Raiya toothpaste, Penang White Coffee and Nyonya fish curry paste, all in a recycle bag for just RM25. Normal price is RM12 per book.