When you think about convenience, Pacific West's products would be the first brand which come into your mind. Pacific West has become a caring household seafood brand name throughout the Asia Pacific Region, Europe, South Africa, New Zealand and the Middle East. In conjunction with the holy month of Ramadan as well as the celebration of Hari Raya Aidil Fitri, the company has launched a "Taste-At-Home" Contest, where you could share your creative Ramadan recipes and stand a chance to win some attractive prizes. The contest would be ongoing from 1 May 2020 until 15 June 2020. Hurry up to submit your entries. Terms and conditions apply.
Just follow the easy steps below and you are on your way to your eligibility for the contest.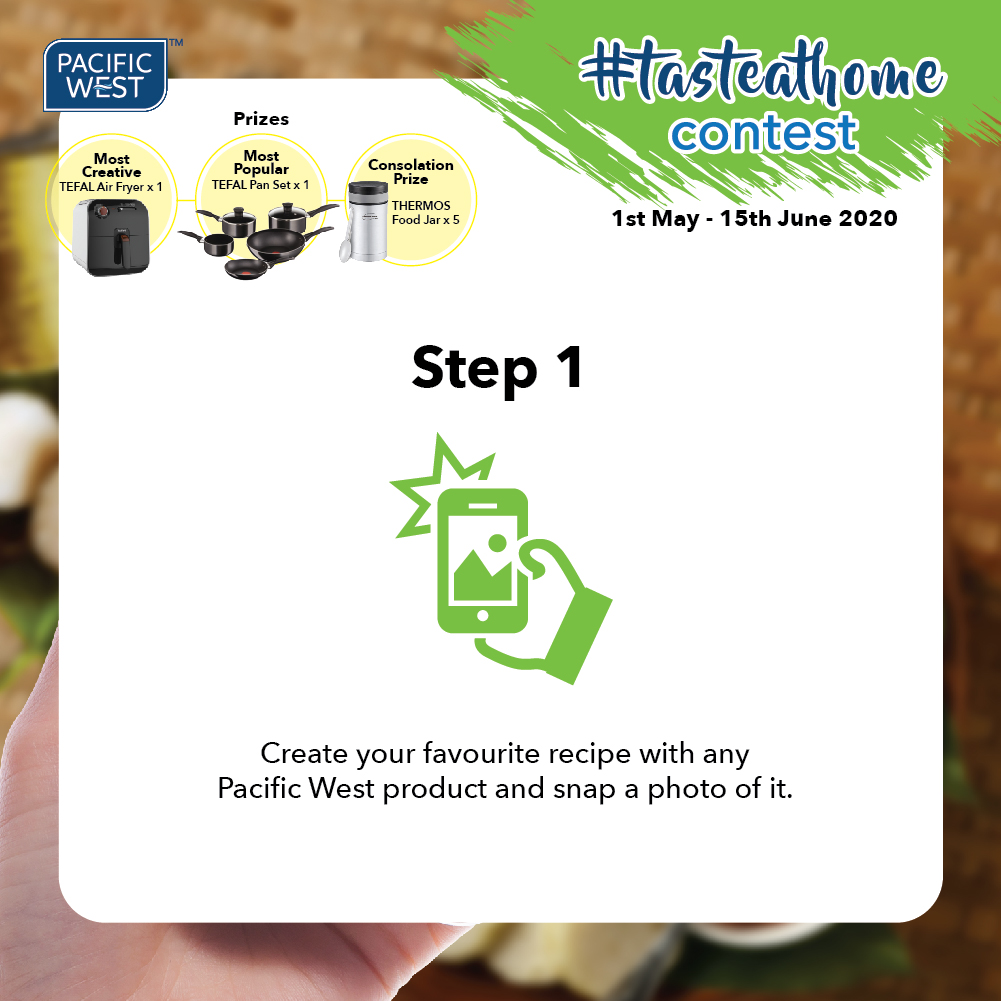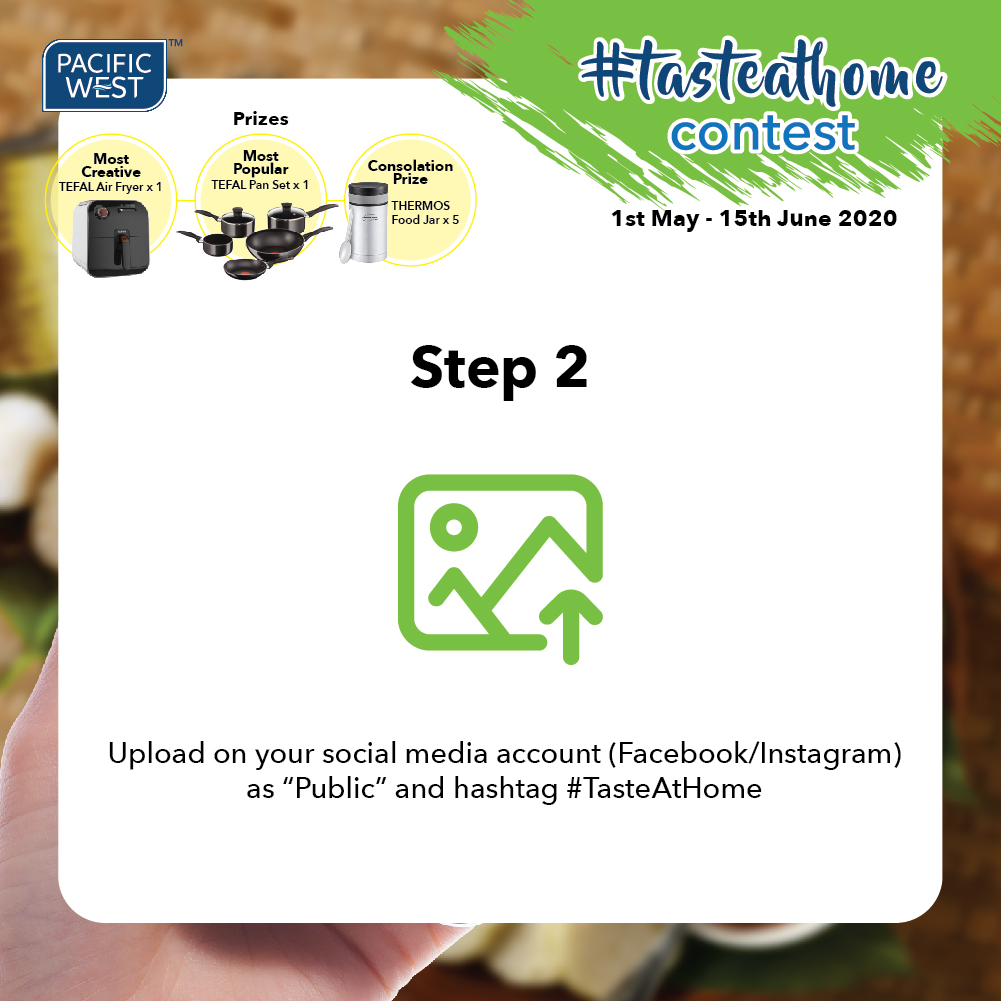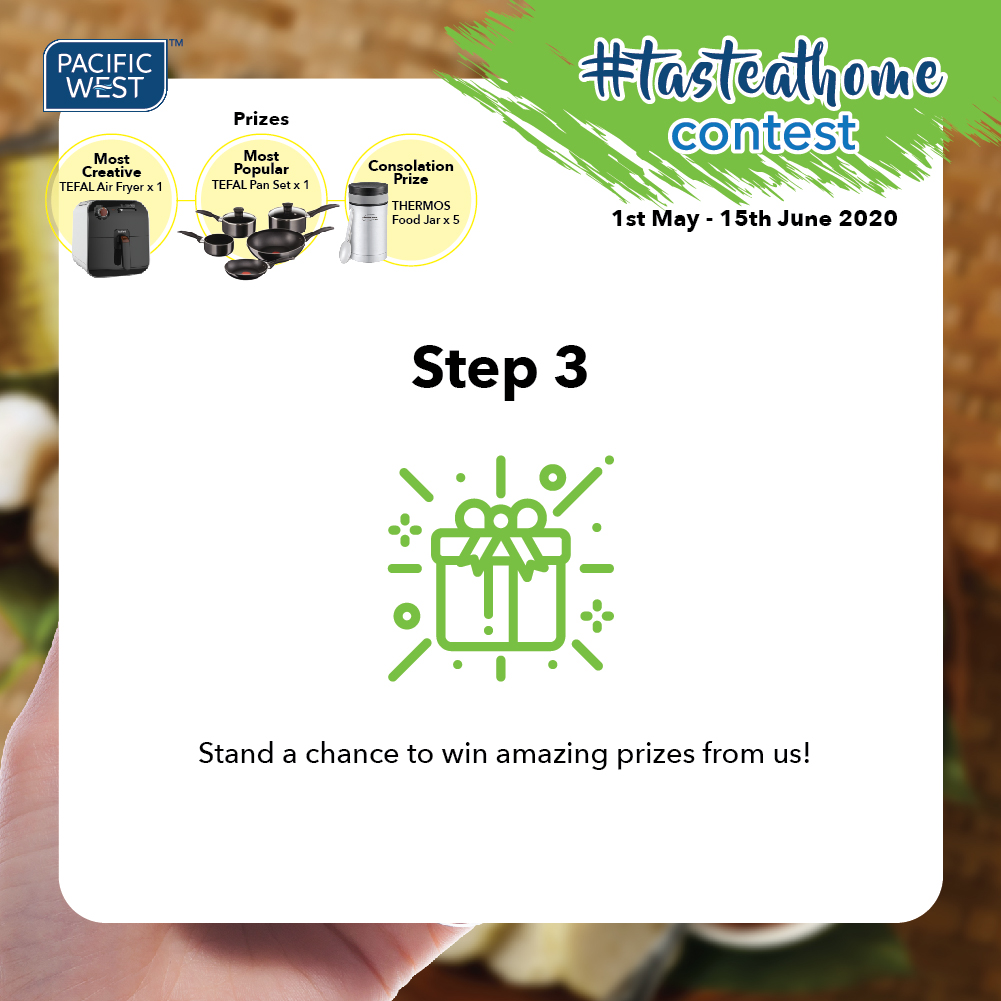 With Ramadan as the stated theme, all my creations are of curry based, with herbs and spices packed fresh ingredients to make Sahur, Iftar as well as your festive celebration simple, easy to pep up with some slight twists to impress your family members and guests, with recipes included below too.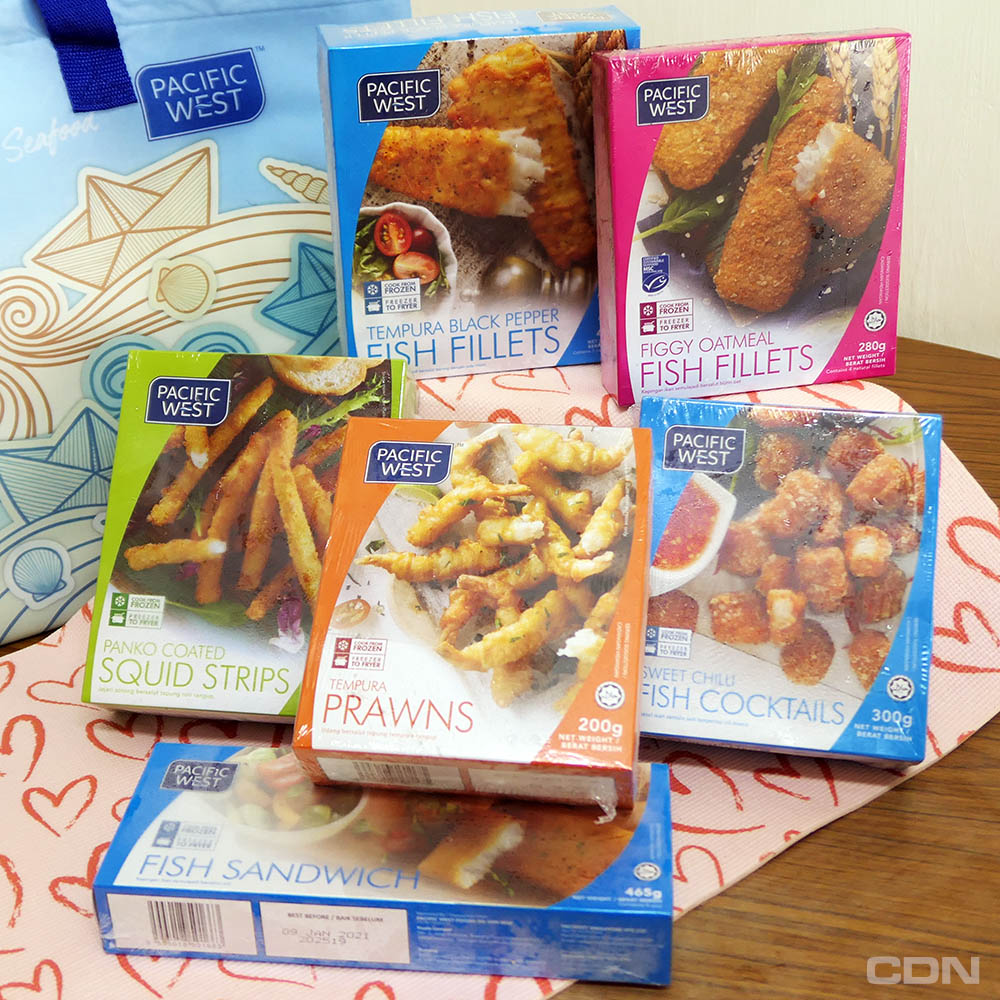 Pacific West's products have always been great for convenience to pep up dishes within the shortest time, especially during the holy month of Ramadan, where Muslims would break fast during Sahur and Iftar~ Here a great dish idea – THAI-STYLE SWEET CHILI FISH COCKTAILS WITH CHOO CHEE CURRY~ 🙂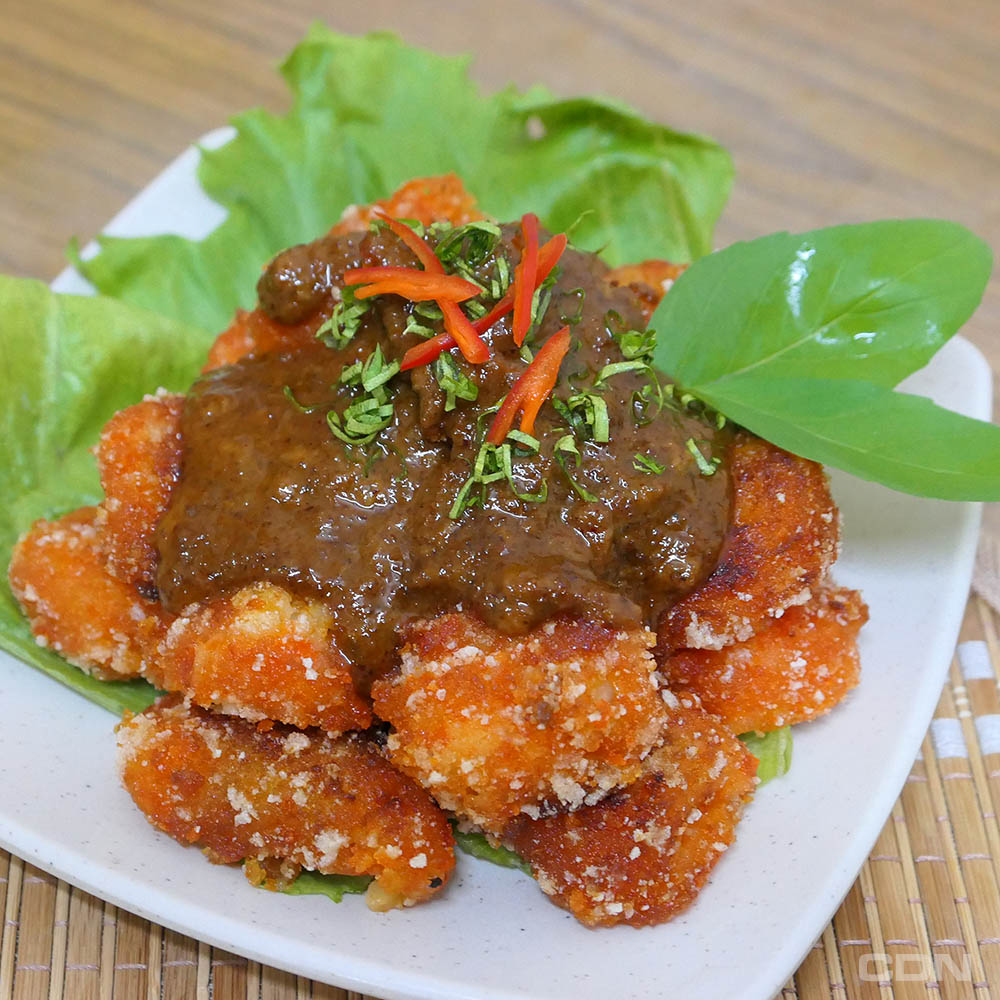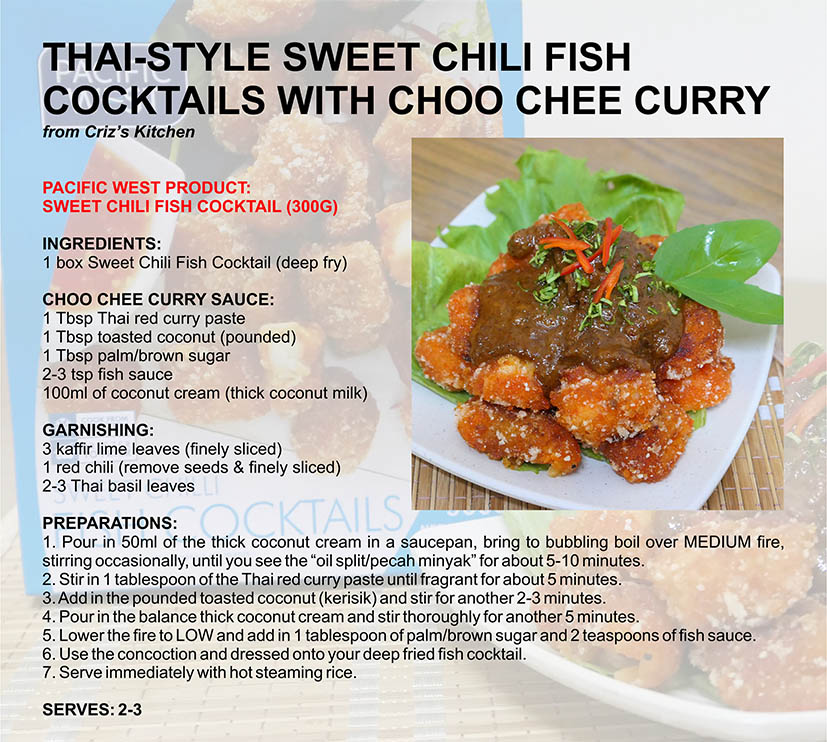 Pacific West's products are simple to cook, especially when you have some guests around~ It's as easy as taking them out from the freezer and right into your frying pan~ However, I would always like to impress my guests with something local, right from Penang~ Thus, here's my tweaked version of BELACAN PANKO COATED SQUID STRIPS WITH SWEET SAMBAL TUMIS DIP~ They could be rather addictive too~ 🙂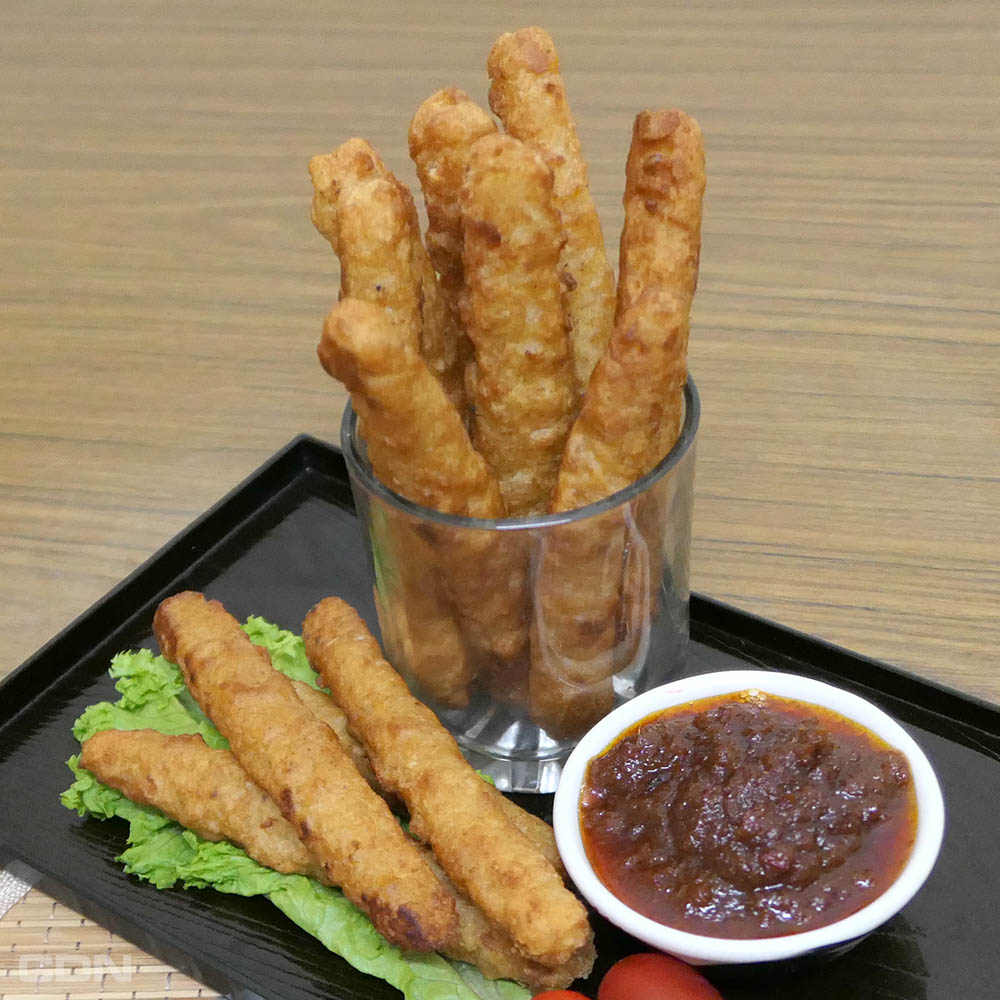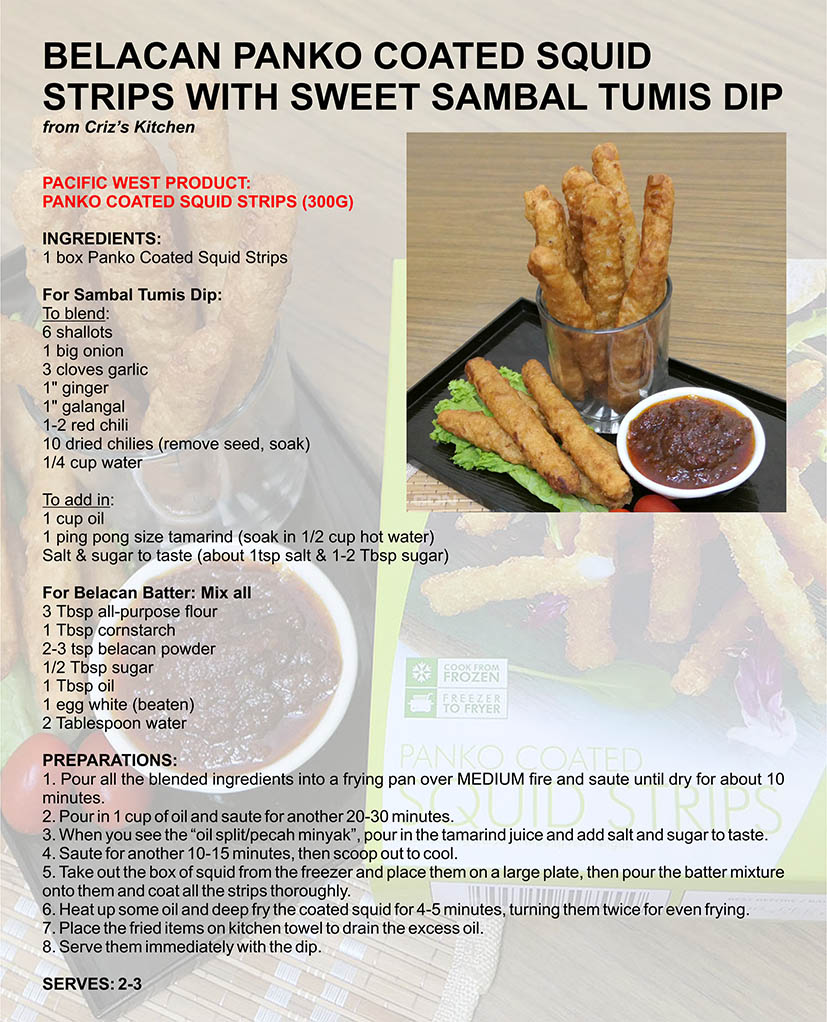 As a Penangite, I always appreciate the Nyonya/Peranakan heritage by trying to keep its cuisine alive~ However, time has changed and everyone barely has much time in the kitchen~ Thus, I've created something fast and tasty with one of Pacific West's convenient products~ Now I wished I had cooked more~ 😛 Here's my TEMPURA PRAWNS IN NYONYA-STYLE CREAMY CURRY WITH WILD BETEL LEAVES~ 🙂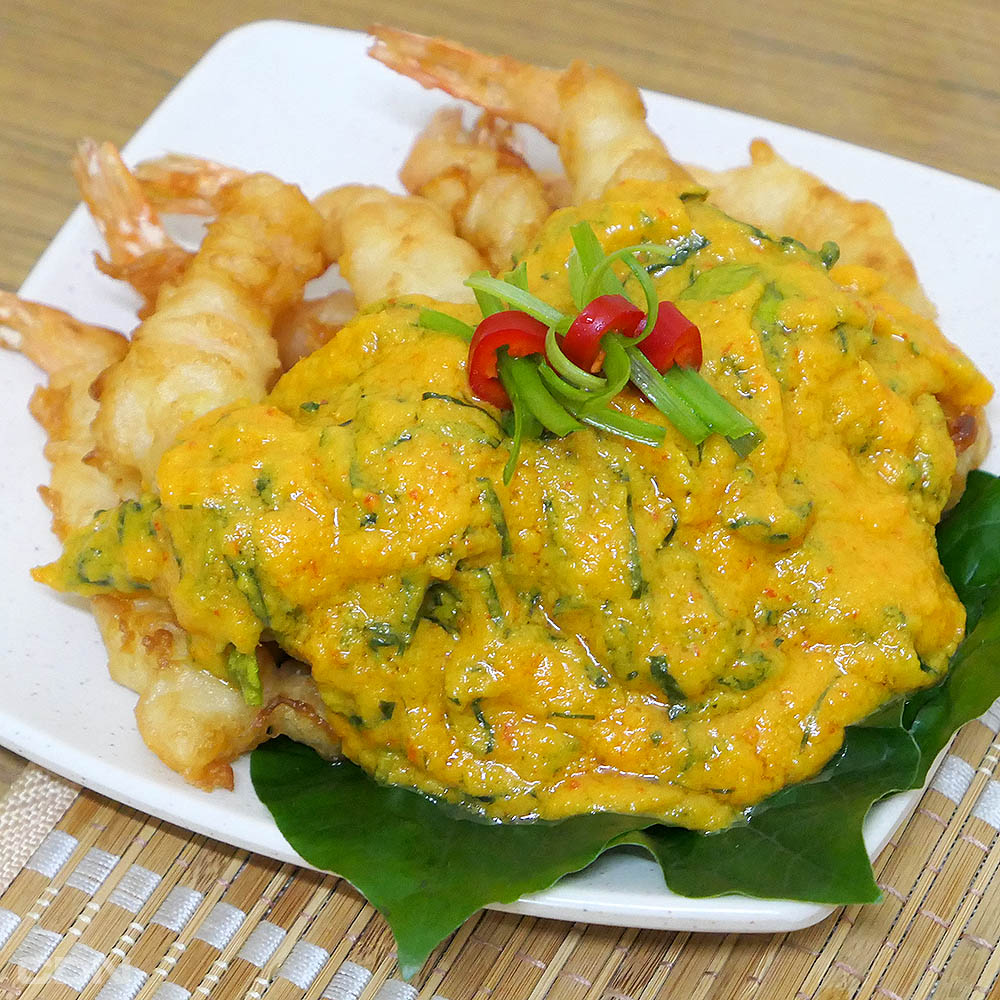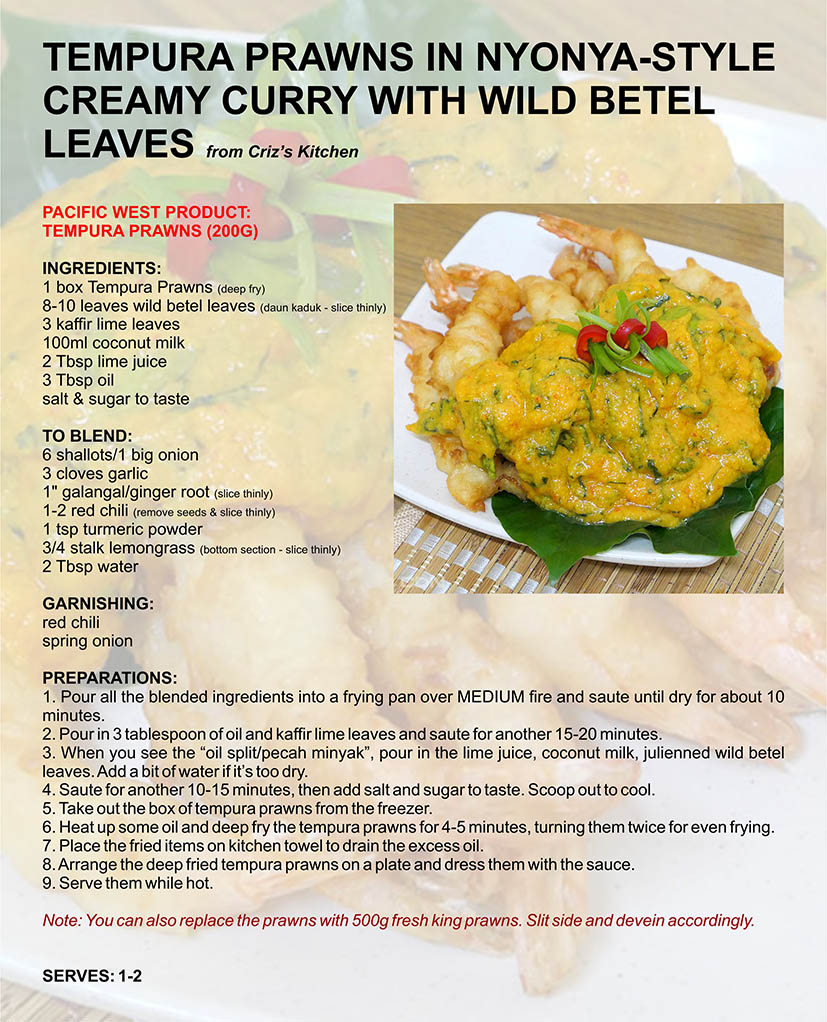 Do check out the latest products by Pacific West at your nearest supermarkets.
#TasteAtHome #PacificWest #PacificWestMY