Japanese beverages are not only on green tea or sake but also on coffee as of today Japan is among the world's largest importers of coffee. With this statistic, coffee lovers from around the globe are eyeing on Japan's booming specialty coffee scene with vast imports of coffee beans from great coffee-growing countries around the world. There are various preparation methods available such as aeropress, French press, paper drip and more to cater to the needs of its consumers. Penangites would be happy as a famous Japanese coffee has landed on the shore. Doutor Coffee Japan continues to grow in Malaysia with its fourth outlet now in Gurney Plaza Penang, Malaysia. The opening ceremony is officiated by the Executive Chairman of Texchem Resources Bhd, Tan Sri Dato' Seri (Dr) Fumihiko Konishi and President of Doutor Nichires Holdings Co. Ltd., Mr. Masanori Hoshino.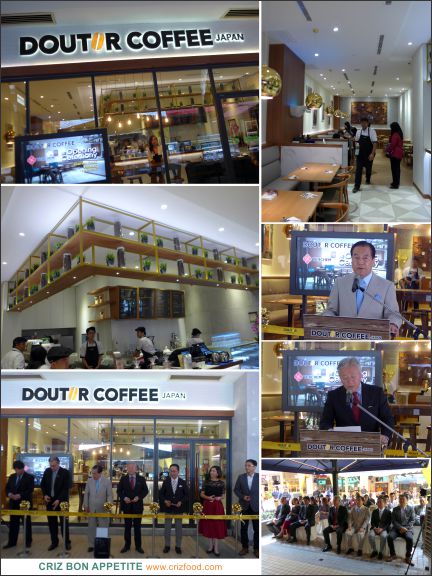 The very first Doutor outlet in Tokyo's Harajuku district which was founded in 1980 by Mr. Hiromichi Toriba was a teeny-tiny 30sqm. Despite its humble beginnings, today Doutor Coffee has an international presence throughout outlets in Taiwan, Singapore and now in Malaysia; with three outlets opened late last year – in Aeon Tebrau, Johor Bahru, Sunway Velocity Mall and Aeon Bukit Tinggi. "While the coffee market is growing all over South-East Asia, Doutor decided to open in Malaysia because they found a good partner in the Texchem Group, which owns 106 Sushi King Outlets in Malaysia, so they know what to do, and we can expand easily," says Mr. Minoru Mori, the Deputy Managing Director of Doutor Malaysia.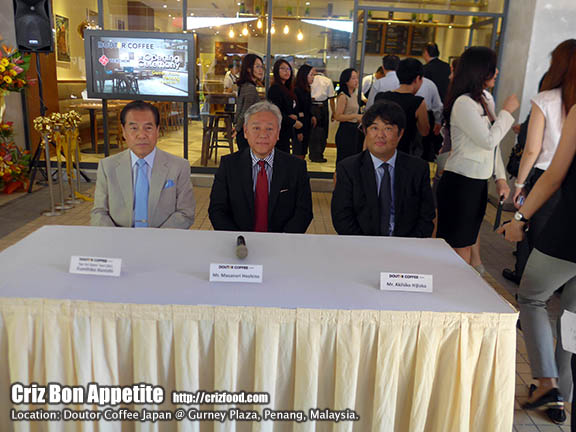 Doutor Coffee is renowned for its roasted beans, which are open-flame roasted, a method that takes a lot of time and involves a labyrinthine process that yields complex, richly flavored coffee beans. As open-flame roasting traditionally only allows for 5kg to 20kg of coffee to be roasted at a time, Doutor developed its own industrialized open-flame roasting equipment to achieve the results that it wanted, using larger quantities of coffee. According to Director of Doutor Nichires Holdings Co., Ltd who is also a Master Roaster; Mr. Masahiro Kanno personally goes to select the beans that Doutor uses from over 10,000 plantations from all over the world, including its very own plantation in Kona, Hawaii. As such, Doutor Coffee practices the '3 FRESH' philosophy; freshly roasted, freshly ground and freshly brewed. Doutor ensures that it provides freshly brewed coffee and fresh food inspired by Japan which is prepared upon order.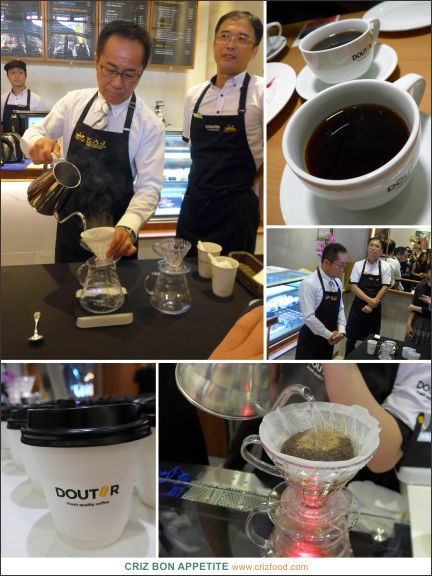 The Doutor chain in Malaysia is designed to cater to the different Malaysian taste buds with a beverage menu that not only offers Espresso-based coffee, mixed blends, and hand-brewed coffee of single origin, but also whips up non-coffee beverages for non-coffee drinkers. The hot food choices are prepared fresh and are inspired by Japanese elements and ingredients. There are also a range of cakes, desserts and pastries. Serving artisanal coffee with a modern and contemporary ambience which offers comfortable experiences for their patrons, Doutor aims to be a local hangout spot for 'Penangites'.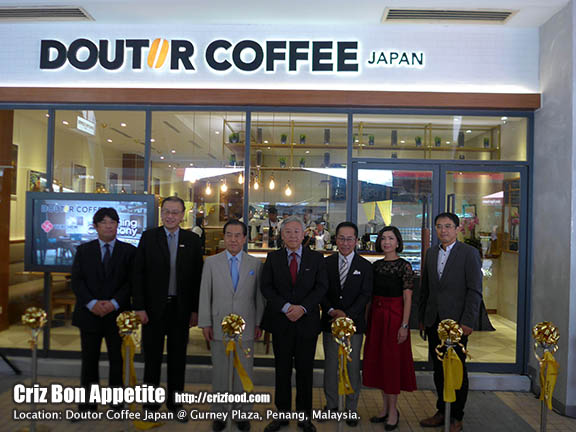 Now let's head onto some of items served in Doutor Coffee Japan in Penang. Firstly, let's look at their beverages section where they have Hand Brewed Coffee (RM8.90), Honey Latte (RM12.90), Cafe Mocha (RM11.90), Signature Crème Brulee Latte (RM15.90), Signature Military Latte (RM15.90) and a specially concocted beverage for Penang, the Fizzy Berry Soda (RM13.90).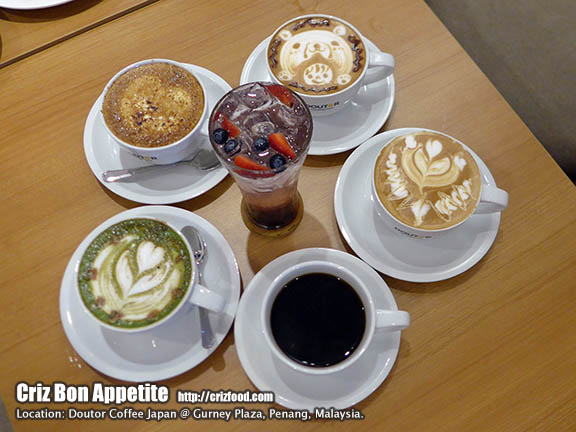 I quite like the Military Latte as it had the prefect ratio of espresso and matcha to my liking. Moreover, their Signature Crème Brulee Latte was superb as the creamy bitterness combined with the burned crisp of the added brown sugar was simply irresistible.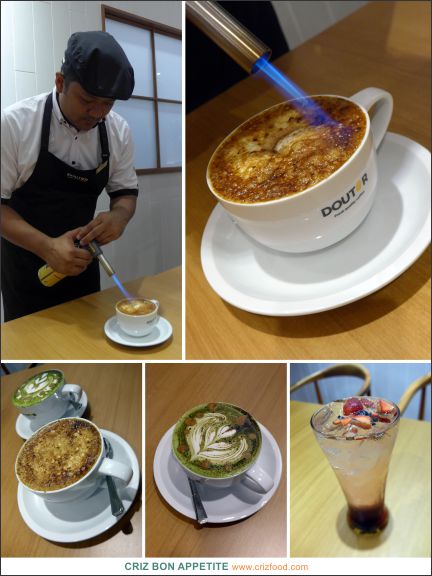 Next, we have the pasta section where you could try out their Signature Spaghetti (RM14.90), Seafood Tomato Sauce Spaghetti (RM16.90), Mentai Shrimp Spaghetti (RM18.90), Carbonara with Yolk & Bacon Spaghetti (RM15.90) and more. Somehow, their Signature Spaghetti caught my attention the most as the overall dish was colorful and had all the ingredients which I like such as chicken ham, sausage, shimeji mushroom, eggplant, tomato, spinach, onsen egg and sesame. Each mouthful was truly well balanced and heavenly.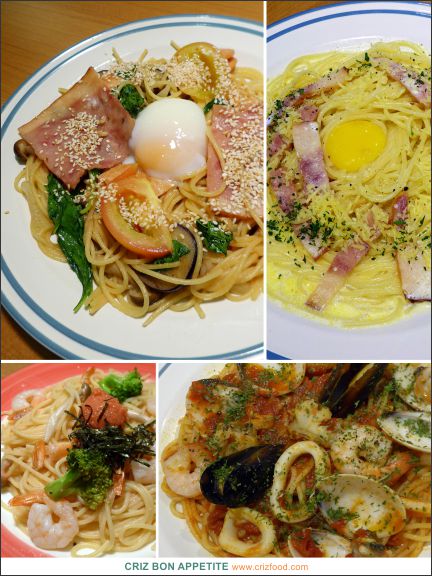 As for the rice dishes, we also tried out their Fluffy Soufflé Doria (RM19.90) and Fluffy Omu Rice (RM17.90). Both were equivalent tasty but I fancy the Fluffy Soufflé Doria more due to its unique presentation.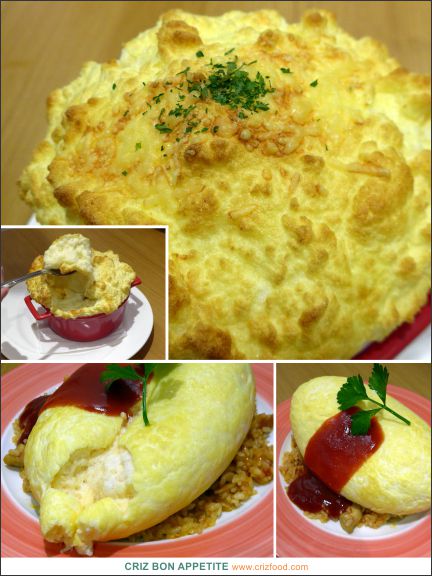 There was also the sandwich section where everyone can indulge into their Shrimp Avocado Sandwich (RM14.90), Shrimp & Tuna Sandwich (RM14.90), Sukiyaki Beef Sandwich (RM14.90), Tuna Cheddar Sandwich (RM12.90) and Teriyaki Chicken Sandwich (RM12.90). I quite like the Tuna Cheddar Sandwich with the oozy cheesiness.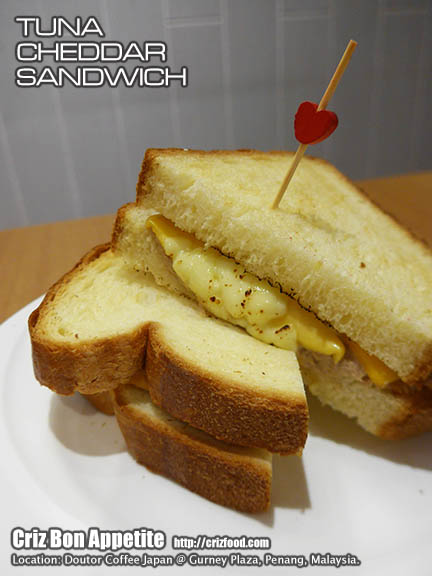 As for desserts, they do have many signature items to tempt your sweet tooth. Some of them include Matcha Soufflé Pancake (RM14.90), Vanilla Soufflé Pancake (RM13.90), Matcha Soufflé (RM8.90), Vanilla Soufflé (RM8.90) and Caramel French Toast (RM15.90).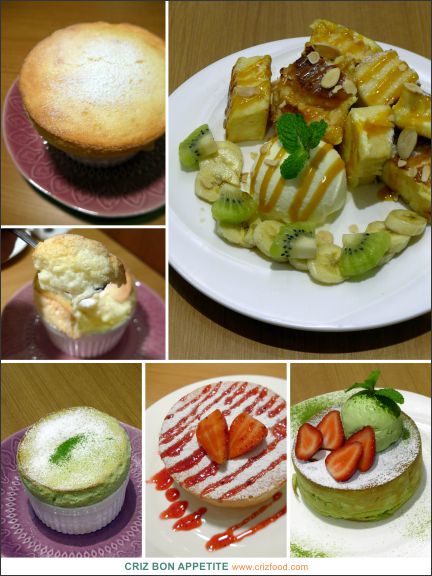 Since the options in different outlets may differ a bit, do click on the Penang outlet menu to enlarge to have a clearer view:
Overall, I'm pleased with the spreads available here as it caters for all ages under one roof. Moreover, each dish is not more than RM20. Some of the dishes such as their Signature Spaghetti, soufflés and coffee are rather interesting with the right taste and texture to my liking. However, services during peak hours of the day could be a bit chaotic. Please bear in mind that they are still new and would need some time to get everything in proper.
Doutor Coffee Japan is located at the al fresco area of Gurney Plaza, opposite G Hotel and next to Dome. If you would like to buy good quality coffee for your home, this cold brew coffee online is a great option to find incredible flavors and good prices.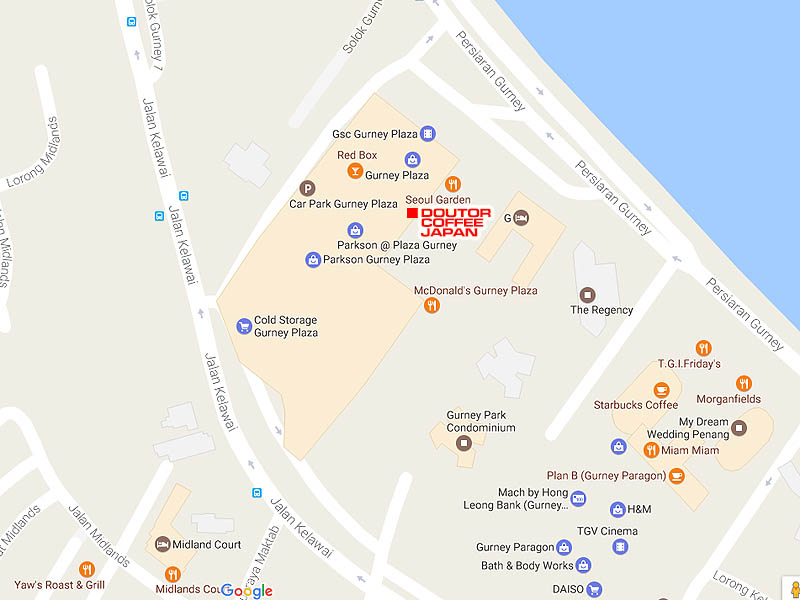 Name: DOUTOR COFEE JAPAN @ GURNEY PLAZA
Address: 170-G-41 Ground Floor (al fresco area), Gurney Plaza, Persiaran Gurney, 10250 Penang, Malaysia.
Contact: N/A
Business Hours: 10.00am-10.00pm (Sunday-Thursday), 10.00am-11.00pm (Friday & Saturday)
GPS: 5.437830, 100.310012
RATING:
Ambience: 7/10 (1-4 cheap, 5-7 average, 8-10 classy)
Food Choices: 8/10 (1-4 limited, 5-7 average, 8-10 many choices)
Taste: 7.5/10 (1-4 tasteless, 5-7 average, 8-10 excellent)
Pricing: 7/10 (1-4 cheap, 5-7 average, 8-10 expensive)
Service: 7/10 (1-4 bad, 5-7 average, 8-10 excellent)
About Doutor Malaysia

: D&N Coffee and Restaurant Malaysia Sd.n Bhd. was established as a joint venture company between Texchem Restaurant Systems Sdn. Bhd. (a wholly-owned subsidiary of Texchem Resources Bhd) and D&N International Co. Ltd. from Japan, making it one of the newest subsidiaries under the Texchem Group of Companies. D&N Coffee and Restaurant Malaysia Sdn. Bhd. aims to continue expanding more outlets in 2017 under its brand.