The Potatoes USA's U.S. Fries Fiesta campaign, which is ongoing from 17 June to 21 July 2019, has 5 participating outlets and one of them is Speakeasy Bar and Kitchen. This outlet has one of the most extensive dining menus compared to others, with options ranging from main course, pasta, platters, pizza, burger, salad, soup and a long list of finger snacks. More additions would be available within these few weeks to satisfy your appetite even more. If not for dining, there would also be some alcohol promotions and lots of U.S. potatoes snacks to chill out while enjoying some Mandopop live band music during weekends.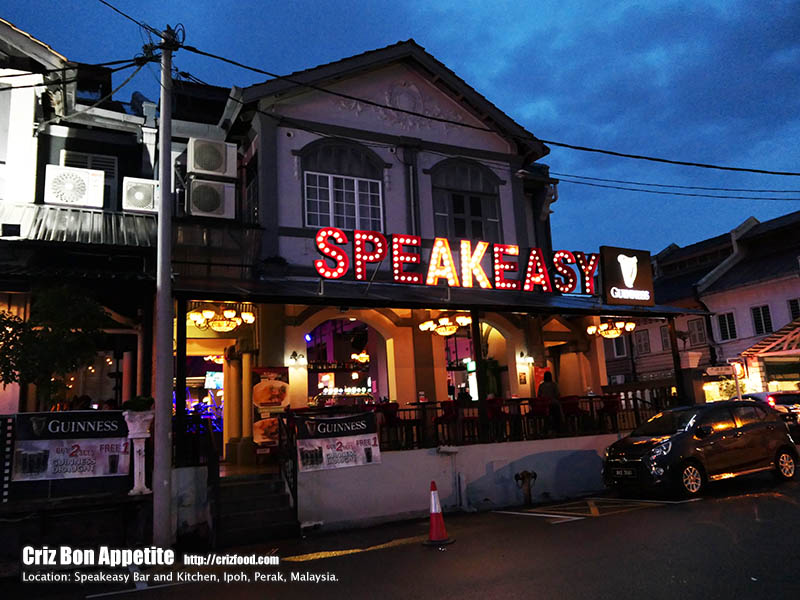 The outlet would be promoting 3 dishes, namely Garlic Butter Escargot in U.S. Potato Boat, U.S. Waffle Pan-Seared Norwegian Salmon and U.S. Wedges Lamb Cutlet.
The Garlic Butter Escargot in U.S. Potato Boat (RM18nett) was impressively tasty, especially with the added cheese which brought out the ultimate umami sensation.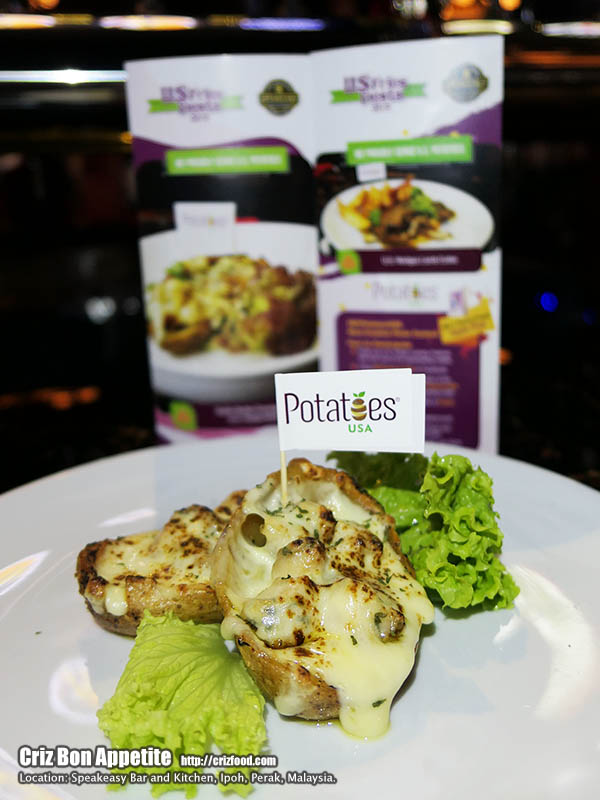 I was expecting a normal serving of U.S. Waffle Pan-Seared Norwegian Salmon (RM35nett) but the portion was humongous and the dish came with lots of ratatouille and U.S. Criss Cut Fries. Moreover, the salmon cut given was way bigger than most I've eaten.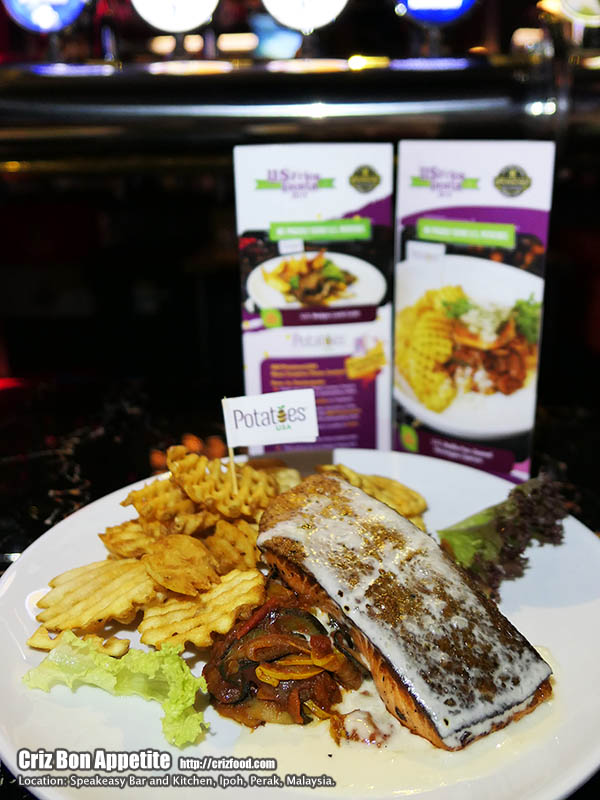 If fish is not your choice, you could also go for their U.S. Wedges Lamb Cutlet (RM36nett). Who could resist two big slabs of delicious lamb cutlets with so much of mashed potatoes and potato wedges at that price? It's surely a dish value for the money paid.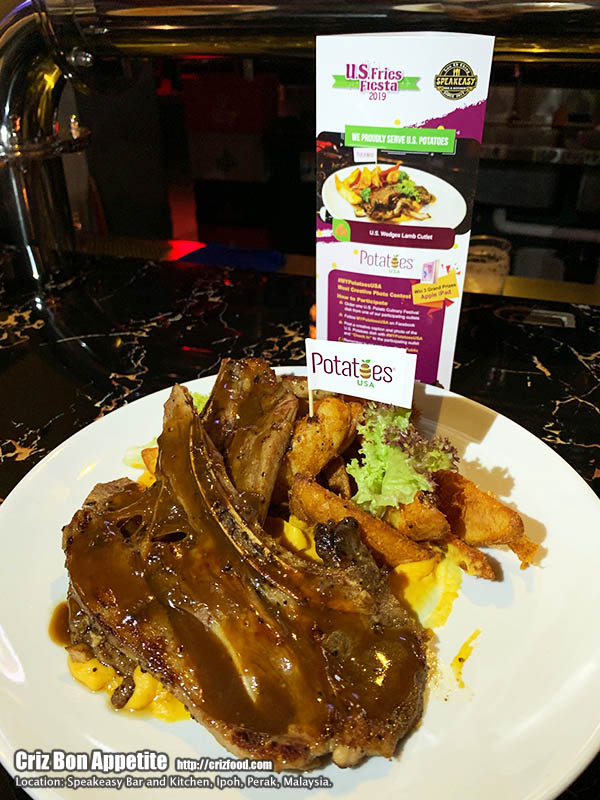 There will also be a Facebook Contest where the public can win dining vouchers on a weekly basis with a grand prize of an iPad at the end of contest. All they need to do is to order any US Fries Fiesta dish from any of the participating outlets and post a creative caption and photo of the U.S Potatoes dish with #MYPotatoesUSA, plus "Check In" to the participating outlet. Terms and conditions apply.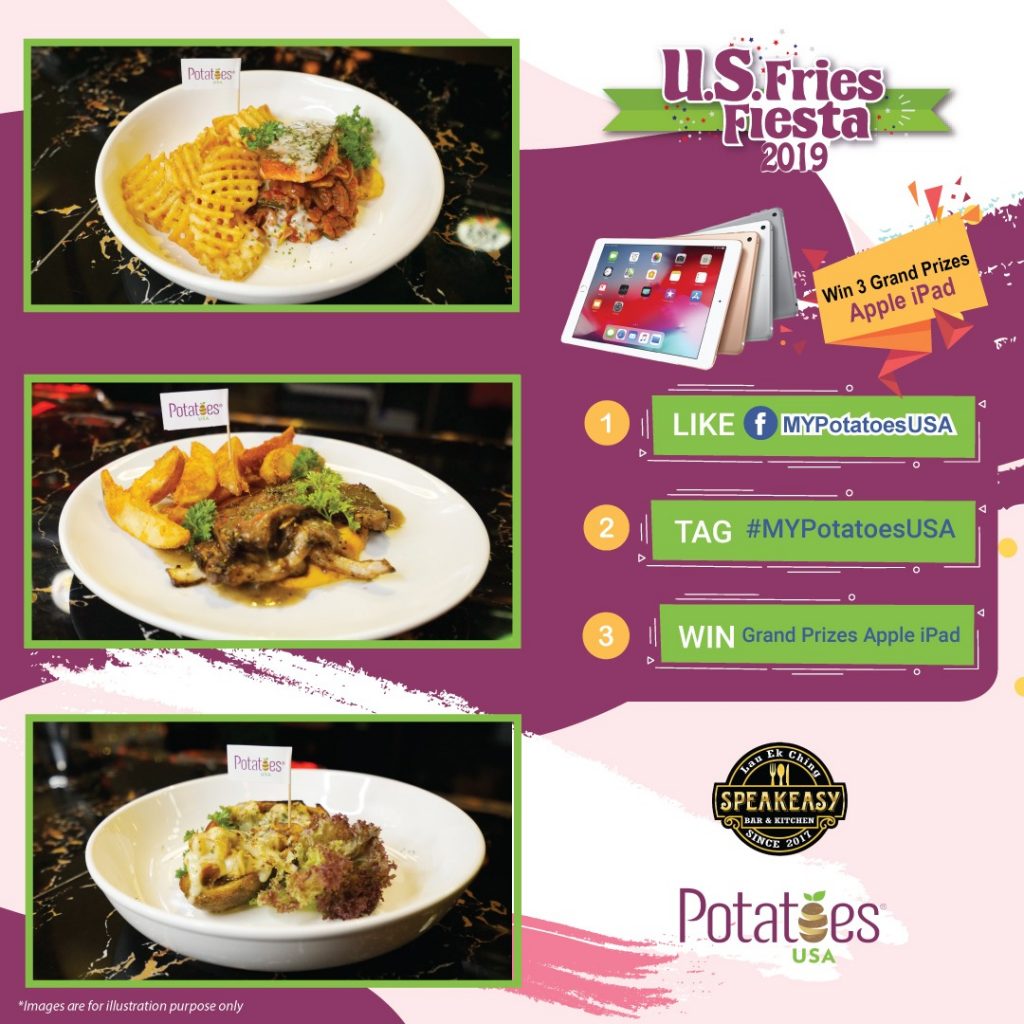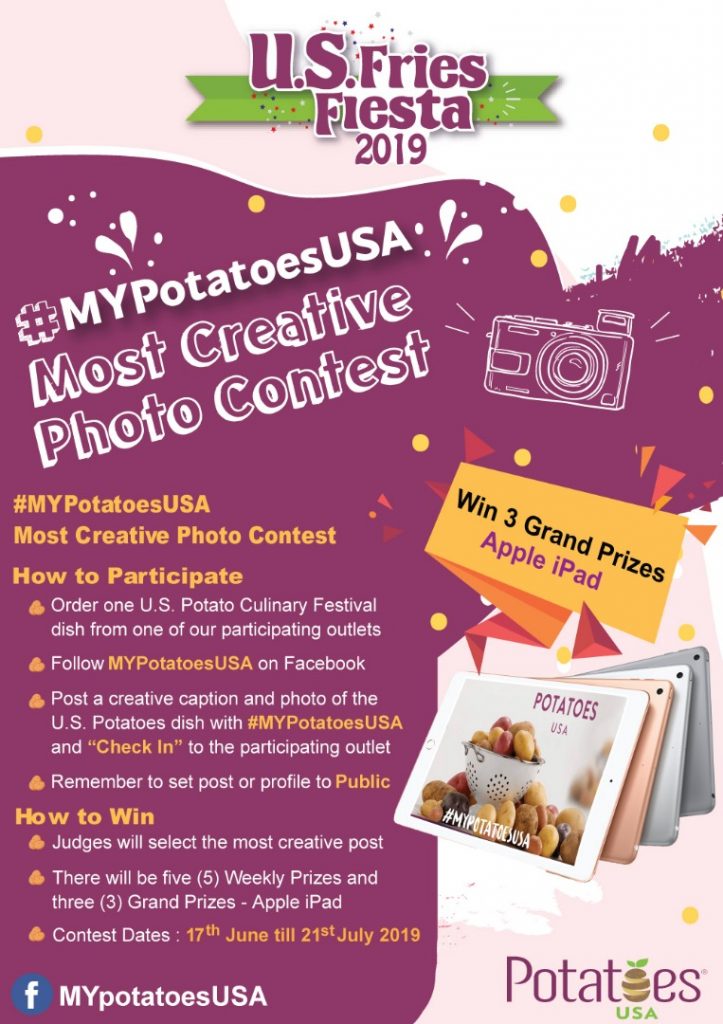 Please refer to the 20 participating outlets for Penang and Ipoh as below: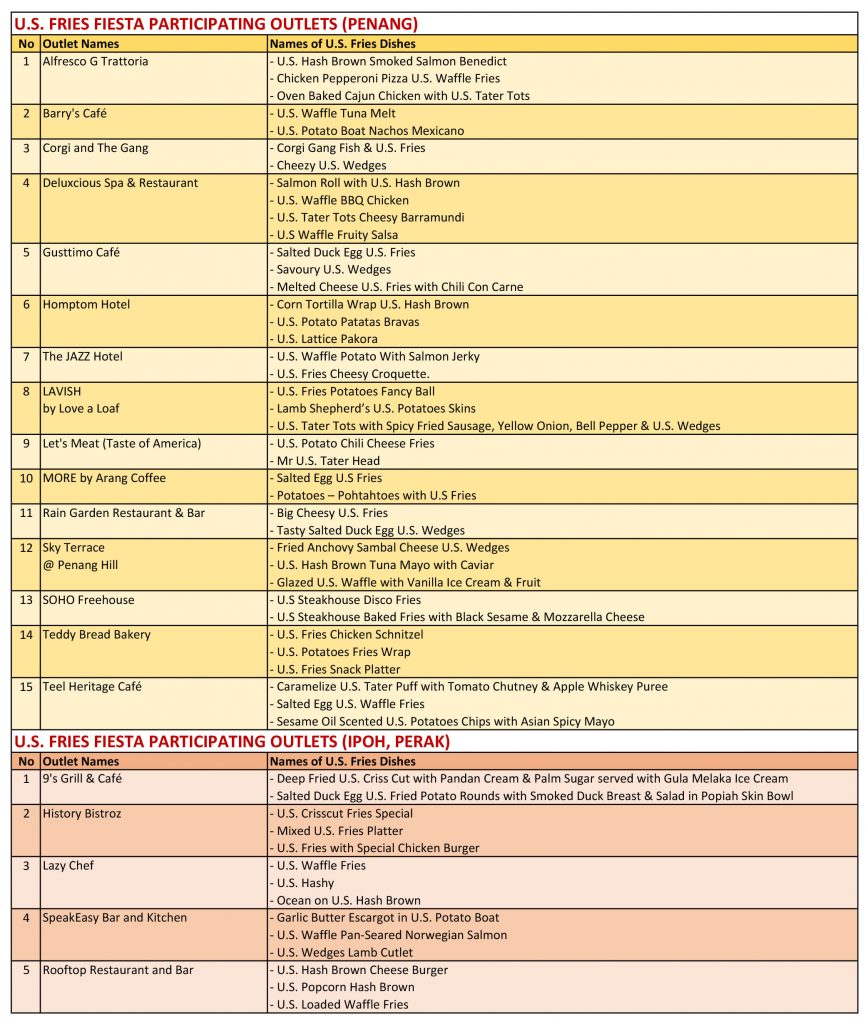 Name: SPEAKEASY BAR AND KITCHEN
Address: 40 & 42, Jalan Lau Ek Ching, 30300 Ipoh, Perak.
Contact: +6016-353 3222
GPS: 4.599242, 101.085733
Business Hours: 4.00pm-1.00am (Fri & Sat 4.00pm- 2.00am)