Since its inception in Australia in 1995, Pacific West's product range has become a family's choice. Its products have graced major international events such as the Sydney Olympic Games, Wimbledon Tennis Tournaments, Manchester United Football Club, and World Rugby among many others. Pacific West's products are available in over 20 countries worldwide and most recently; in Disneyland (Paris, Hong Kong and Shanghai). In conjunction with the FIFA World Cup 2018, Pacific West is committed to bringing people of all cultures together to celebrate the world event and share their delicious food with the people while fostering healthy and binding relationships. Thus, Pacific West has launched its "FOODball Fever" campaign from 16 April 2018 until 15 July 2018. Yup, you read it right. It's FOODball, meaning enjoying some great Pacific West products while watching your favorite football team in action.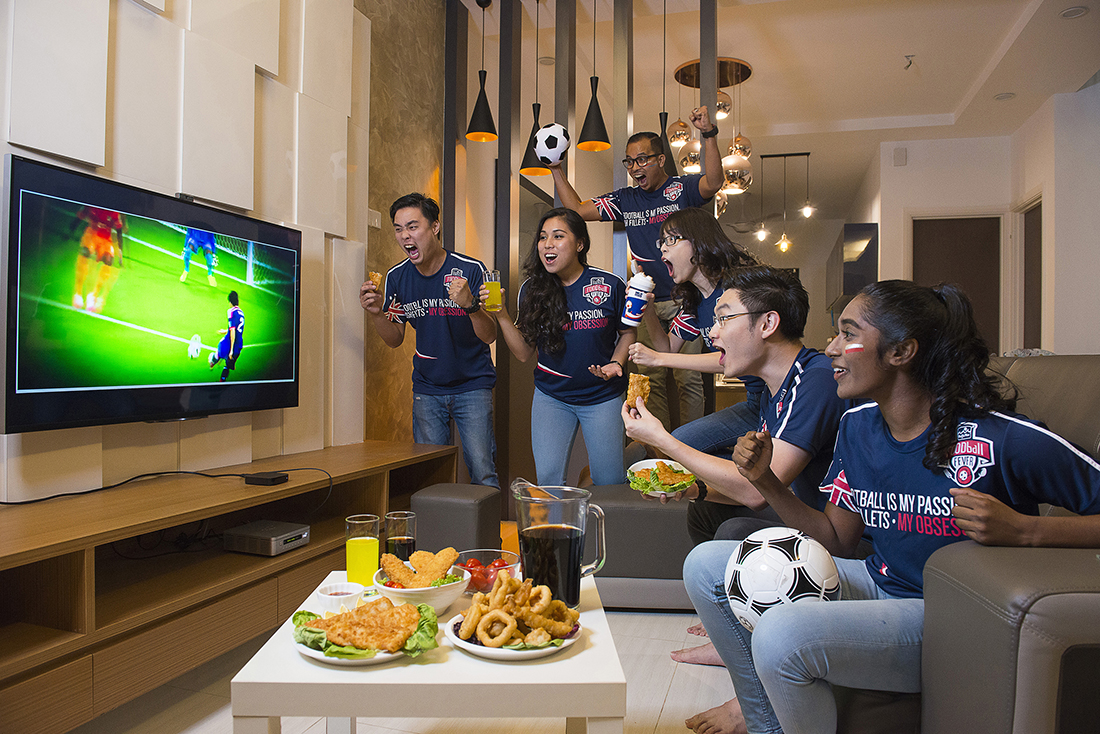 During this campaign period, customers who purchase any packet of Pacific West value-added seafood products in a single receipt at any retail stores will stand a chance to Win a Fantabulous Trip to Your Favourite Football Country worth RM10,000. There are also 100 Pacific West FOODball Fever Merchandises to be won too!

For more information, please contact Pacific West careline at 1800 888 389 or log on to their Official Website and Facebook Page. To try to win some attractive prizes, please visit their Official FOODball Fever Campaign Website.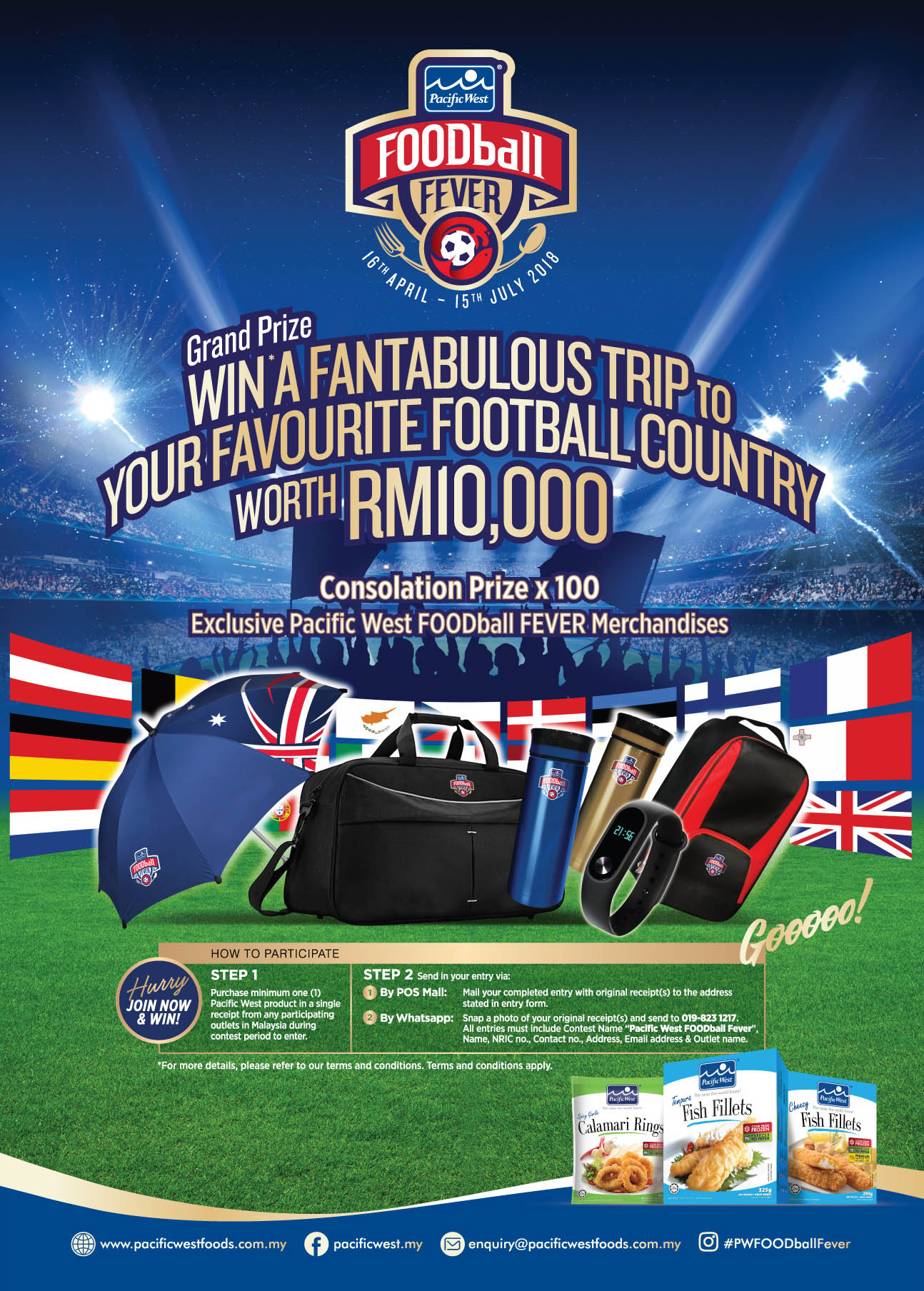 Most recent, Pacific West brand has won the Best Innovative Seafood Product in Asia Halal Brand Awards 2017. This award is judged by representatives from JAKIM, HDC, MITTI, MATRADE and ENTREPRENEUR INSIGHT respectively. With our continuous improvement and best practices to quality and innovation, Pacific West offers you EVER THE BEST! Pacific West range of products are carefully developed by our team of Culinary Chefs and Food Technologists to add value and enrich consumer lifestyles with their C.I.Q. the concept of Convenience, Innovative & Quality. It's as convenient as to get their existing and innovatively created products served from freezer to table with quality assured. Other than being HALAL certified, their premium choice of seafood and ingredients complied with international food safety and process standards with BRC, IFS, HACCP and YUM! accreditation. Their products are available at all major and independent retail outlets in Malaysia such as Cold Storage, Sam's Groceria, AEON, AEON Big, Tesco, Giant, Sunshine, Village Grocer and many more.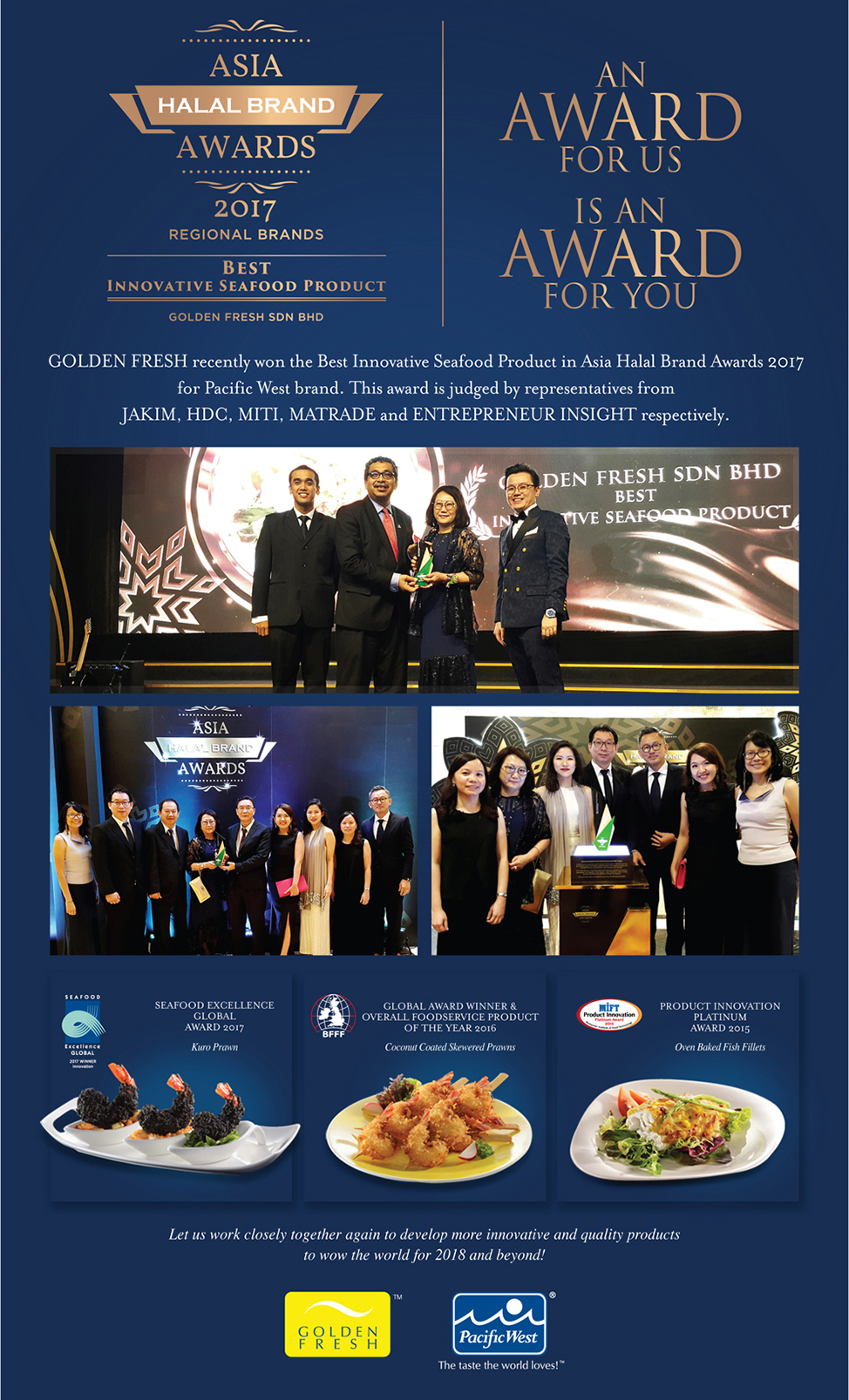 Recently, a group of us had the opportunity to try out some of their skillfully pepped up dishes in their Get-Together Dinner in collaboration with More by Arang Coffee in Penang. The café had prepared Crumb Fish Fingers, Tempura Natural Calamari Rings, Popcorn Fish and Tempura Prawns with their homemade dipping sauce for the salad bar.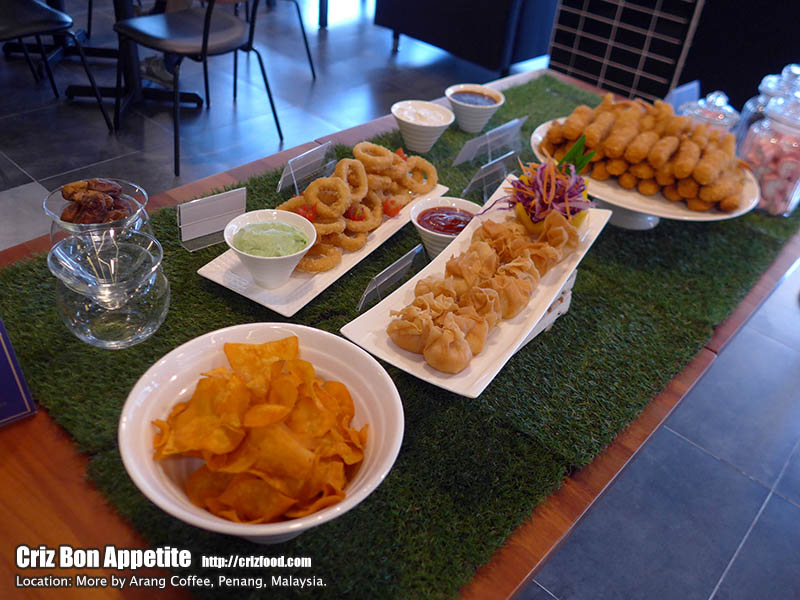 On top of that, we were also presented with a 5-course meal which included Charcoal Croissant Burger with Cheezy Fish Fillet and Dusted Baby Squids & Torpedo Prawns with Green Curry Pasta as the main course. As I had always told my group of friends, if you put on your thinking hat, Pacific West's products can be extremely flexible for your every meal.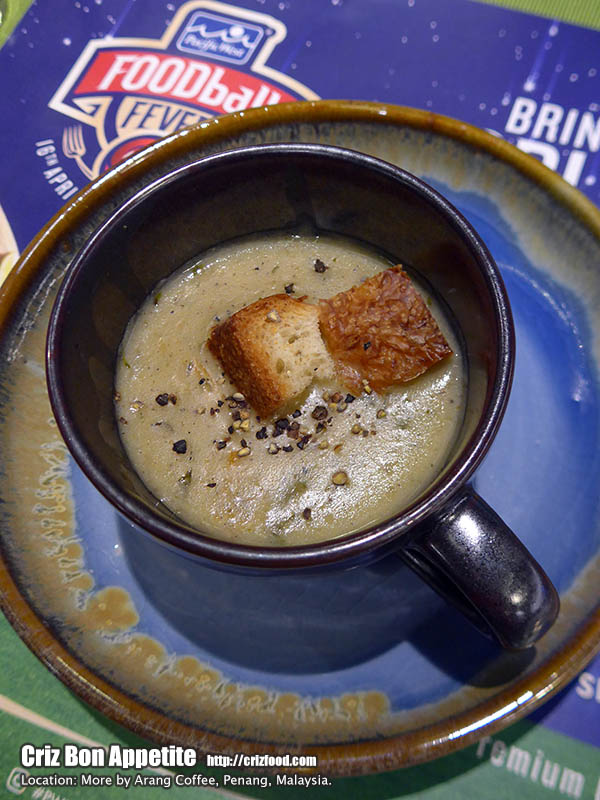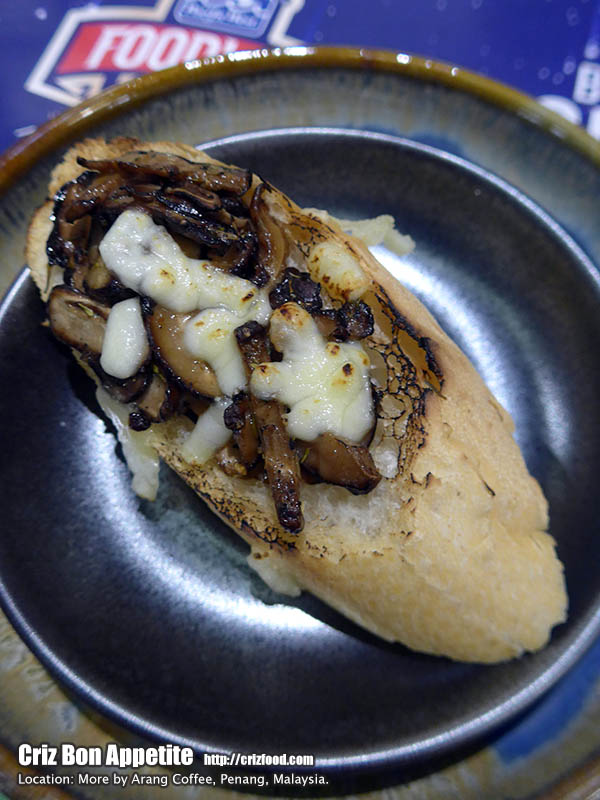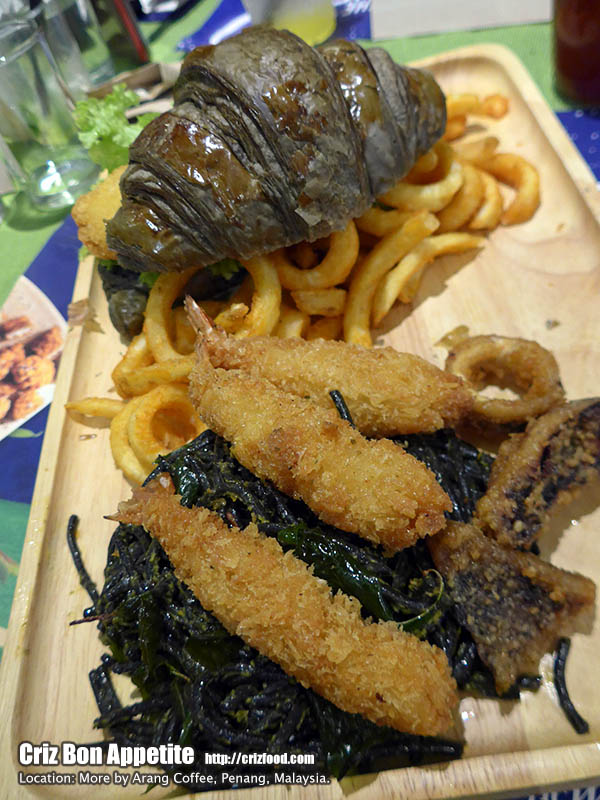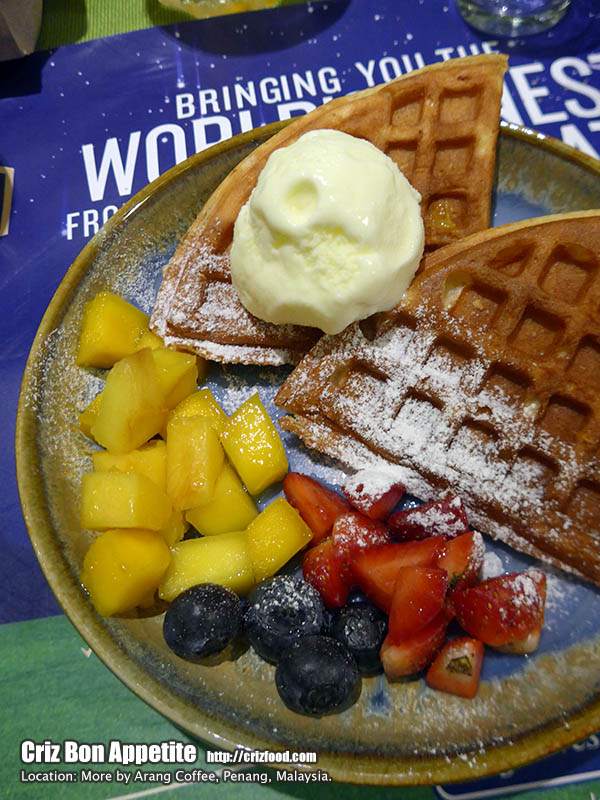 We were also introduced to two great products for exports to Europe, Australia and USA – The Red Velvet Prawns (Beetroot Breadcrumbs Coated) and the Seafood Excellence Global 2017's "Innovative Product of the Year" – the Kuro Prawns (Charcoal Breadcrumbs Coated). Both were product-perfect with the sweetness of the Argentine Red Shrimps used.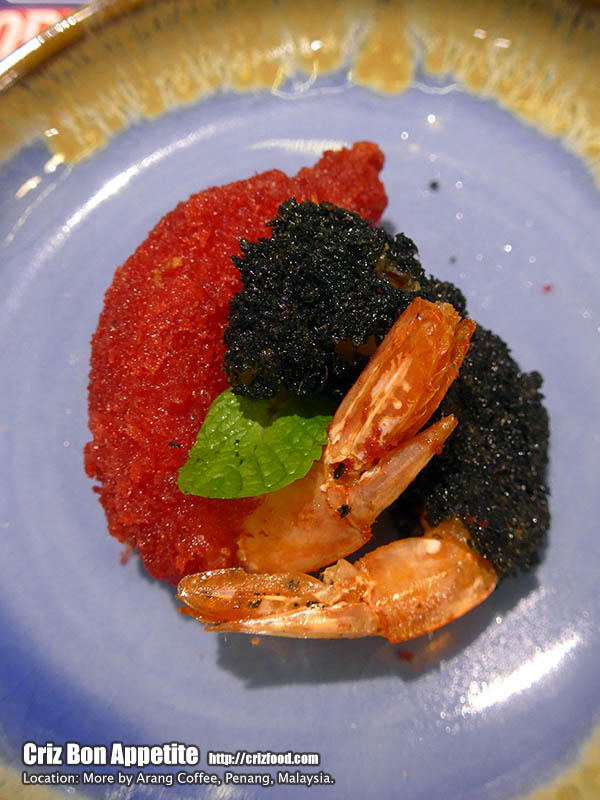 There were also some new products which we were asked to give our feedbacks prior to their launch such as the Southern Fried Fish Cocktail, Firecracker Fish Cocktail and Peri-Peri Fish Cocktail. All of them had their different level of spiciness to suit the consumers.
It was an enlightening experience during the Get-Together Dinner and thank you Pacific West for sharing with us "the taste the world loves".