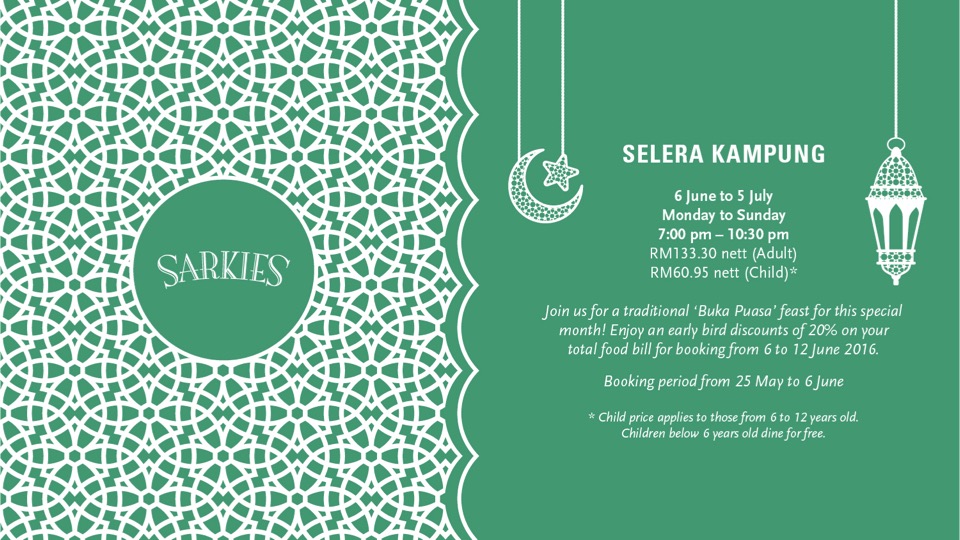 Sarkies @ E&O Hotel (Eastern & Oriental Hotel) would be having its "Selera Kampung" Buffet Dinner in conjunction to the holy month of Ramadhan this year from 6 June 2016 until 5 July 2016 from 7.00pm until 10.30pm daily. It would be priced at RM133.30nett (adult) and RM60.95nett (child from 6-12 years old & those below 6 years old get to eat free). You would get to savor not only kampung style Malay cuisine but also get to experience some international and local fares as well, both indoor and outdoor.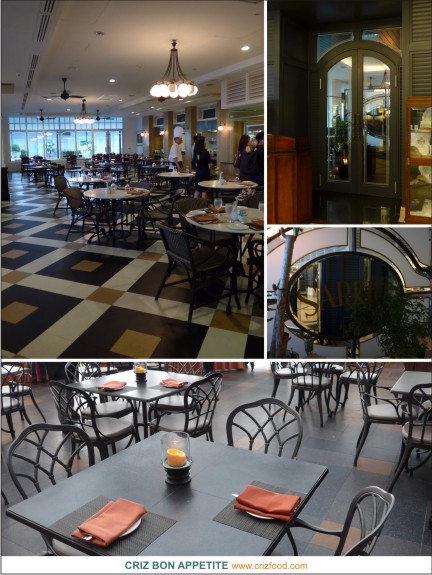 Before even checking on the outdoor dishes, the dishes within the restaurant itself would already be enough to amaze anyone. From the salads and appetizer sections, Japanese dishes section, cold buffet section, hot kitchen section, action stalls until the main dishes section, there would always be something for everyone. Of course, you should not miss out some of their signature dishes such as the herbal soups, roasted duck, grilled meat, sushi, sashimi and more. There would be too many dishes to write in detail here as Sarkies had always been known as the grandest of all buffets. Let the photos speak for themselves below.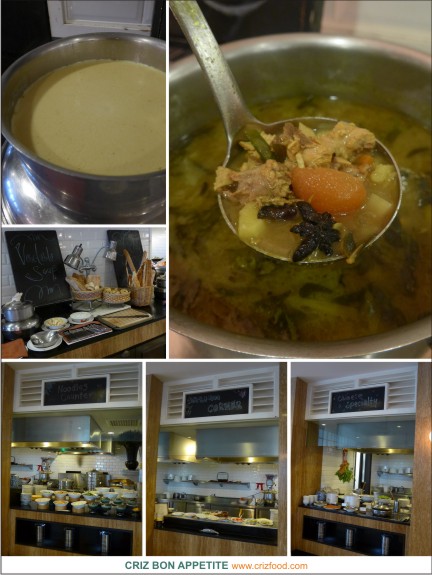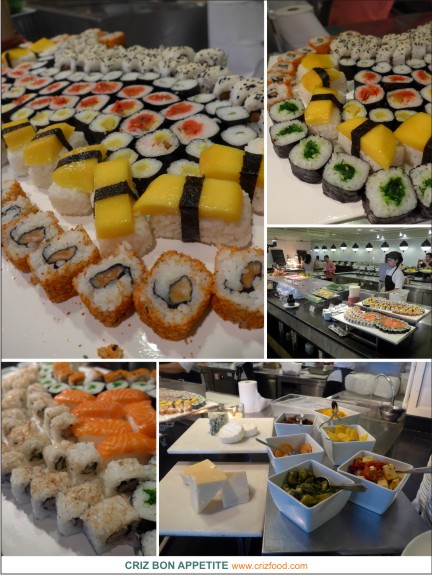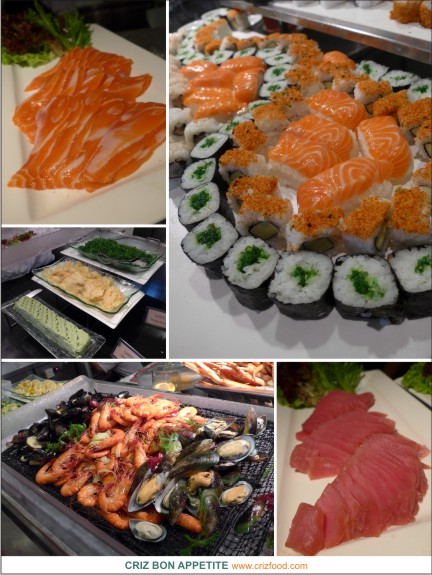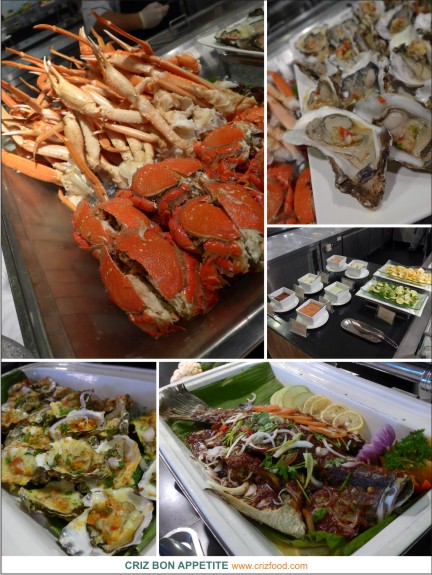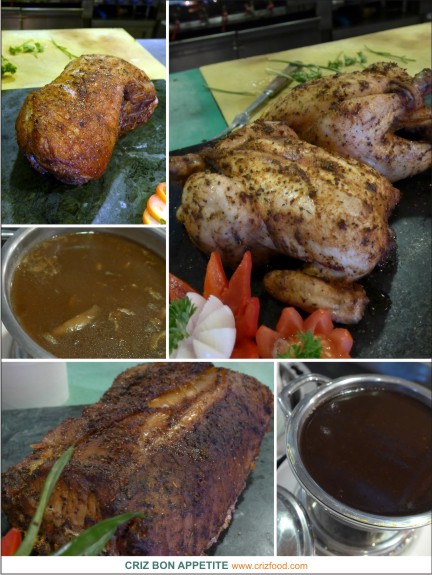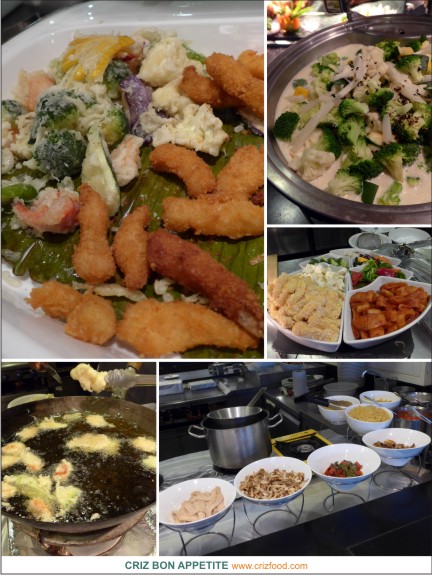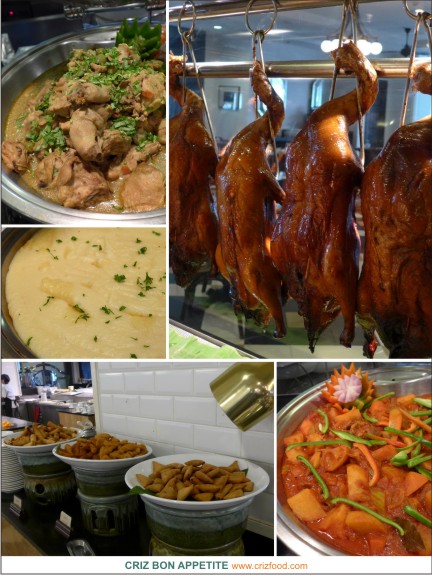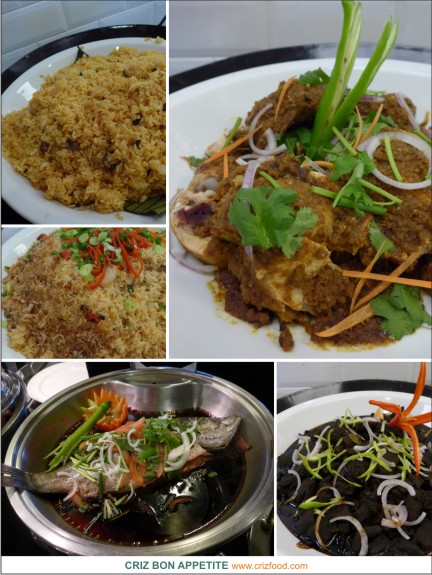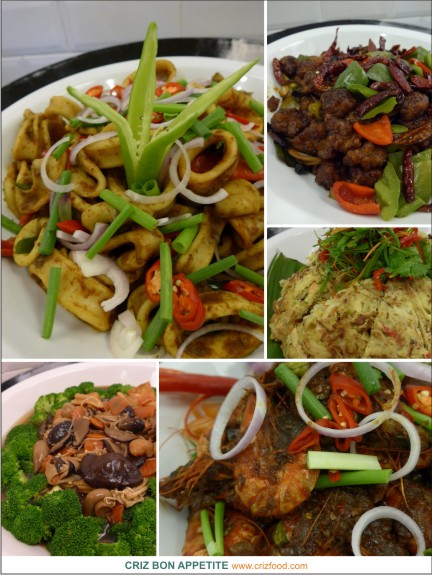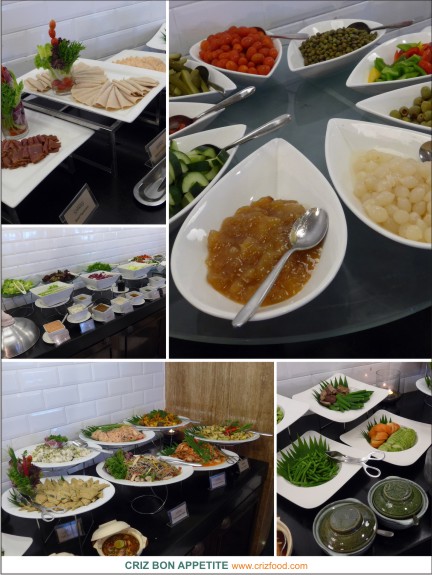 There were abundance of Western and local fruits and desserts available for everyone, ranging from an assortment of fruit cuts, Malay kuih, sweet soup to cakes and finger pastries.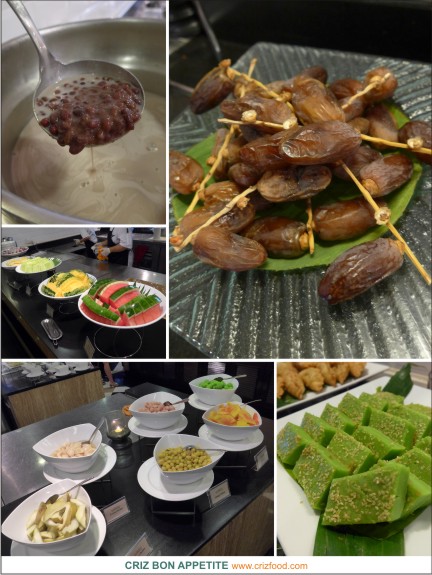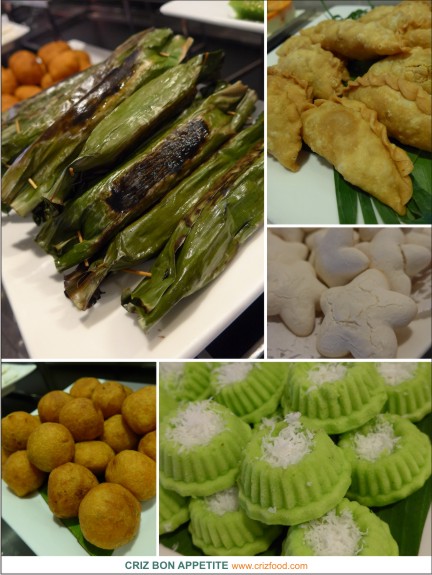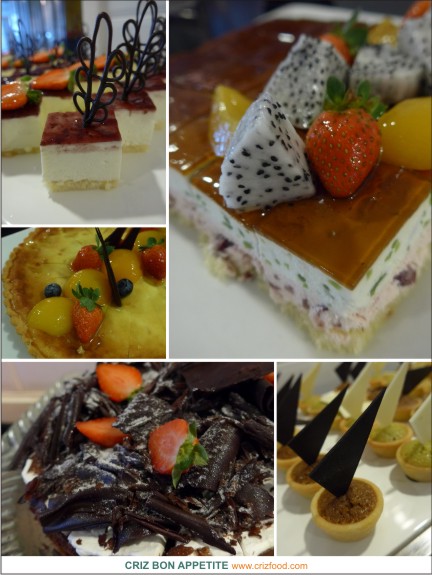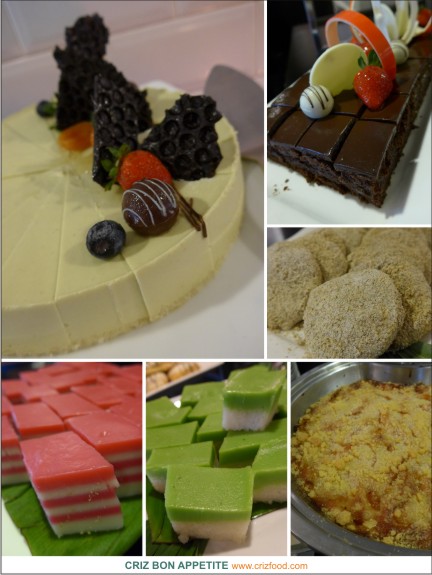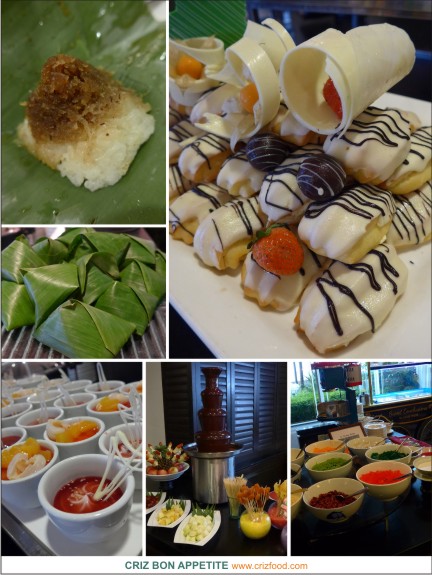 Let's start exploring the al fresco area now where a lots of mouth watering dishes await your arrival. You would find food counters for your quenching local beverages such as air bandung, teh tarik, dishes such as som tam, gulai kawah (bubur lambuk & flower crab curry), roti canai & murtabak with curries, grilled whole lamb with condiments and satay with ketupat served with spicy peanut sauce.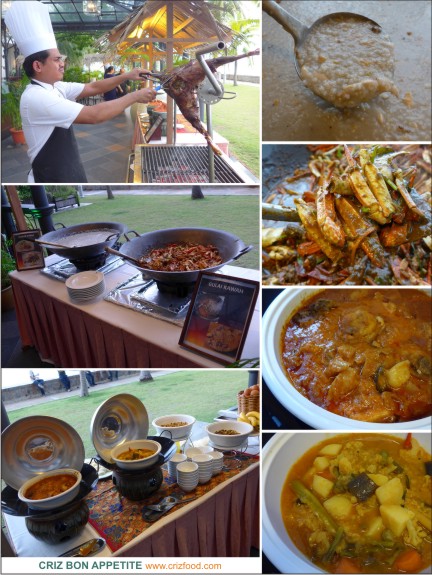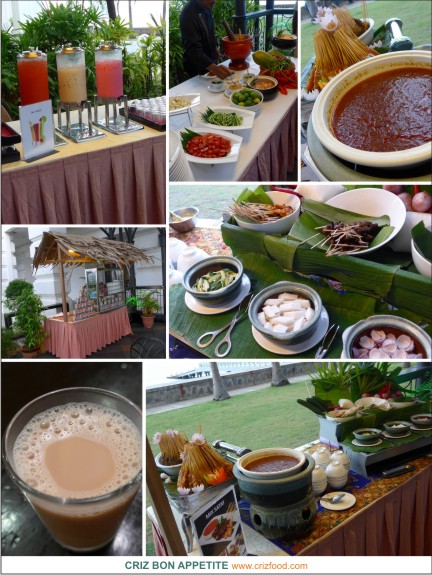 Overall, Sarkies @ E&O Hotel has always impressed me with their international spread of dishes. It's great to see that they have improved a lot over the past year with more innovative dishes. Even their appetizer section had some different flavors with some Japanese touches compared to the last time I was there.
You can click to enlarge and check out the menu on a rotation basis as below: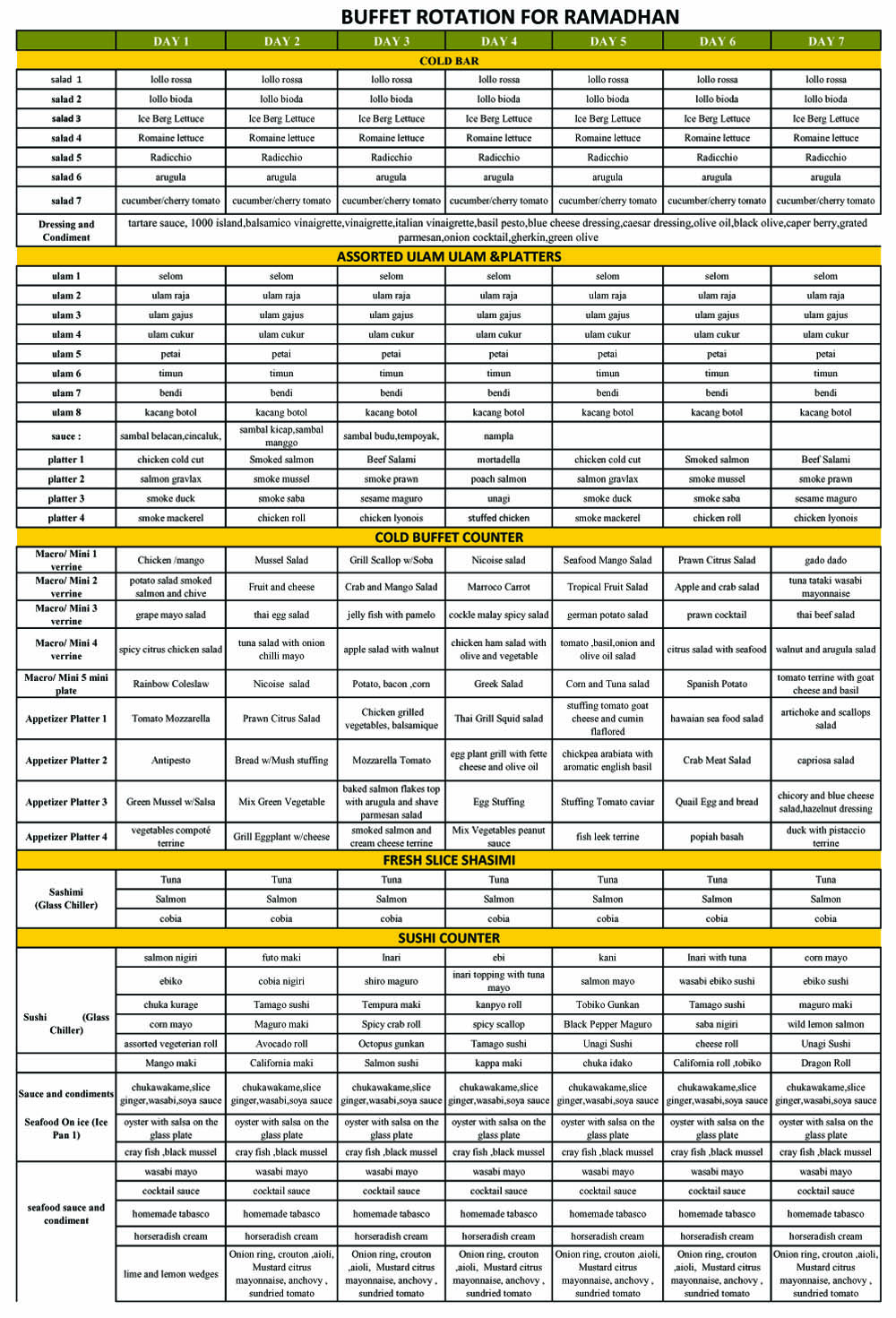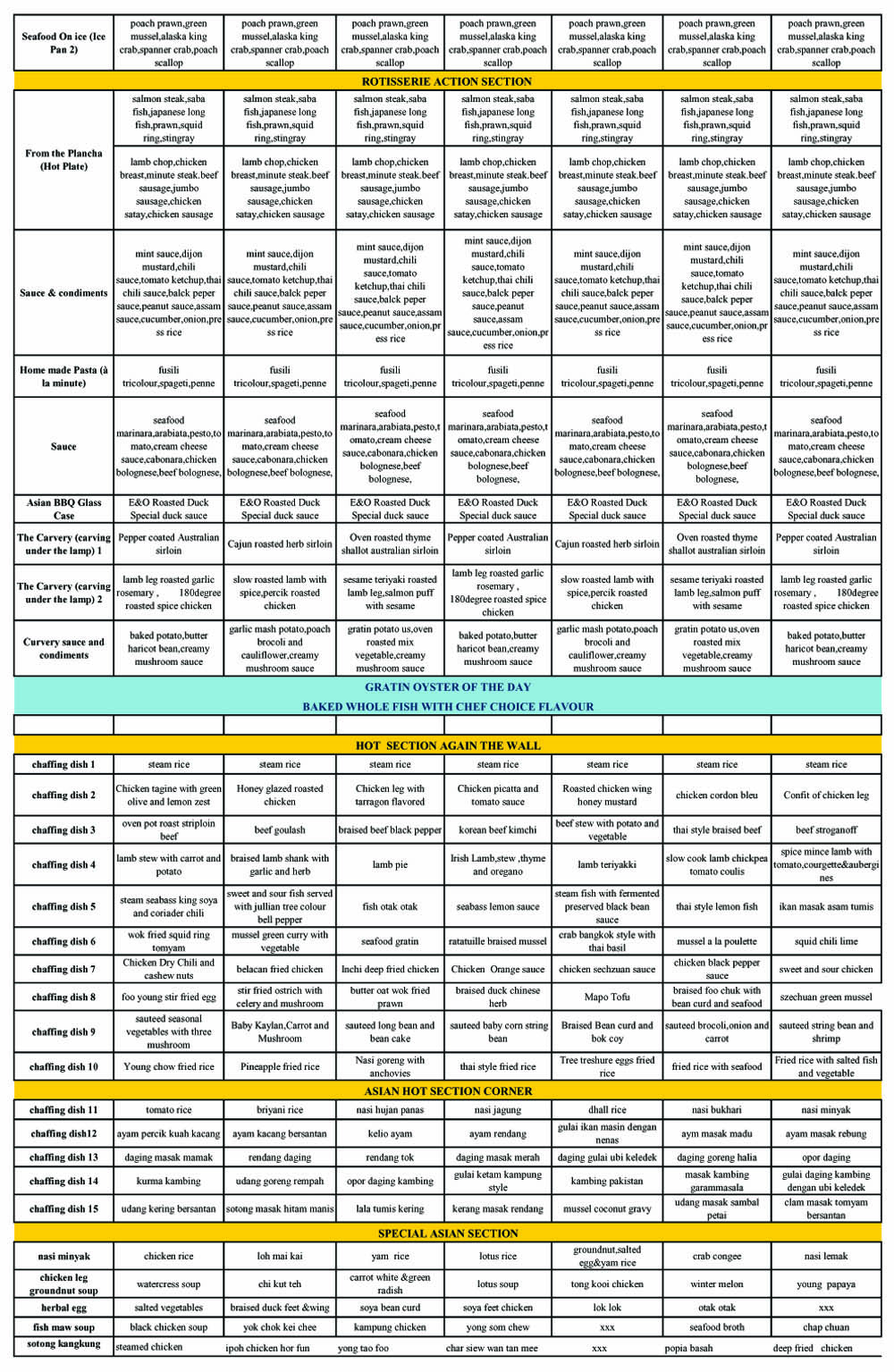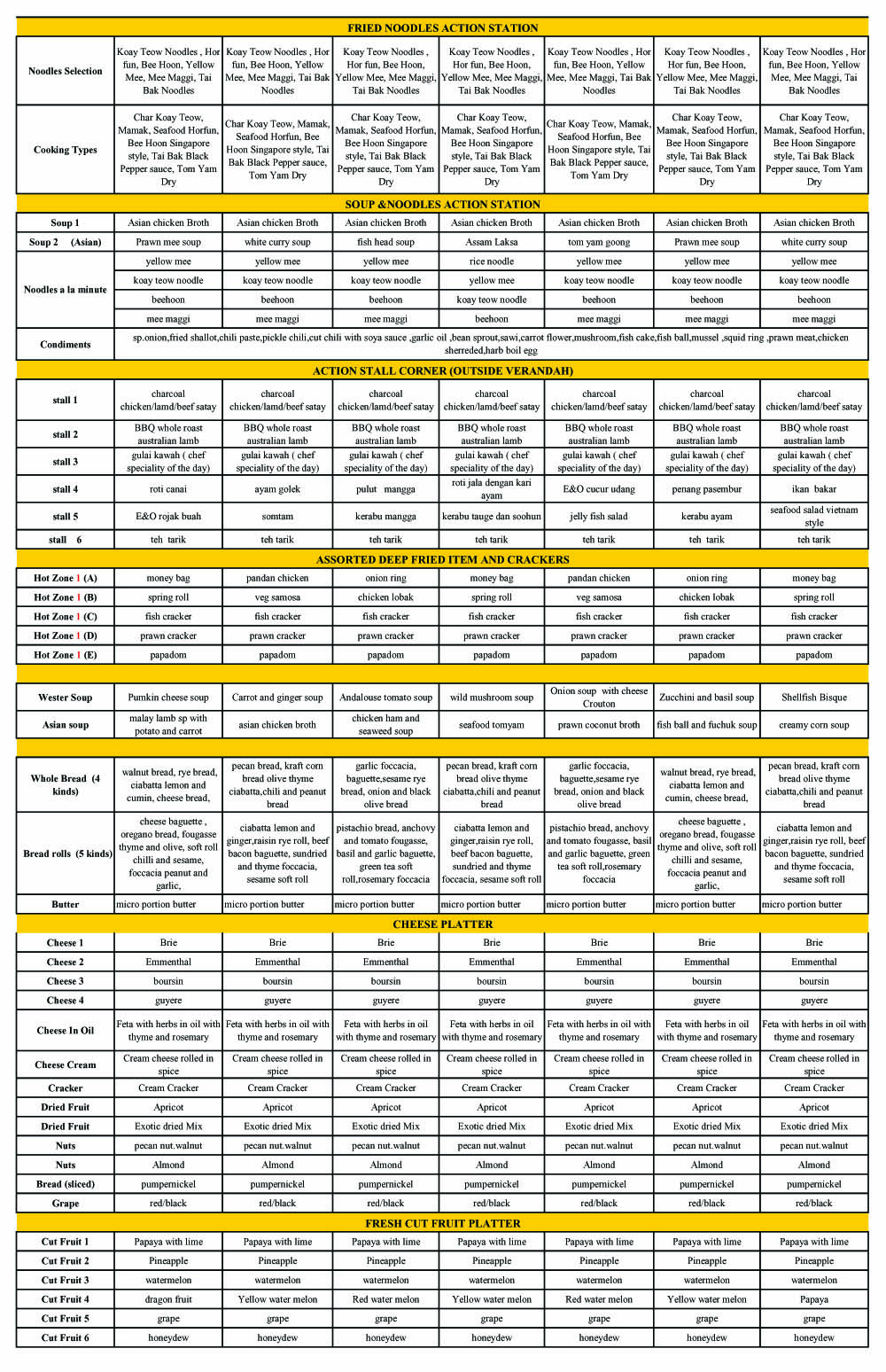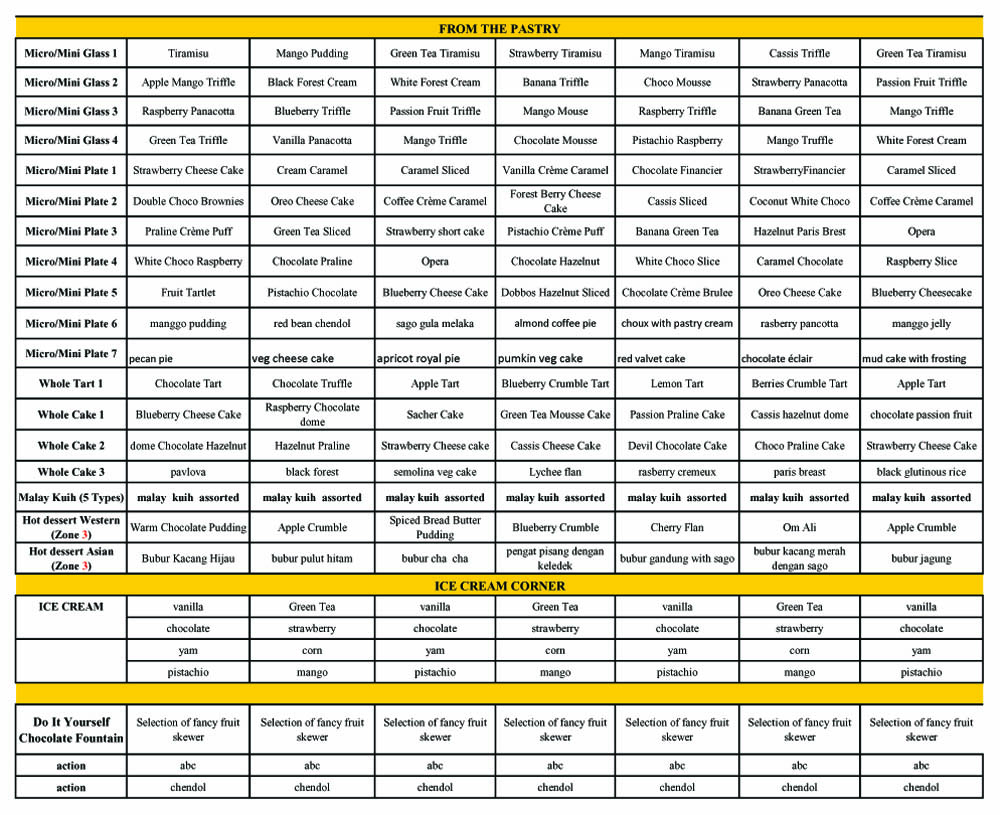 Eastern & Oriental Hotel, Penang (next to Penang Bowl) is located along Lebuh Farquhar. If you are coming from Jalan Sultan Ahmad Shah towards Weld Quay, keep to your left immediately after passing by CitiBank. When you see the Penang Bowl building on your left (UMW Toyota opposite), please slow down. Turn left immediately after the Penang Bowl entrance. The E&O Hotel car park is situated just inside the Victory Annexe building. Parking charges would be a maximum of RM6 (weekdays: Monday-Thursday) and RM12 (weekends: Friday- Sunday)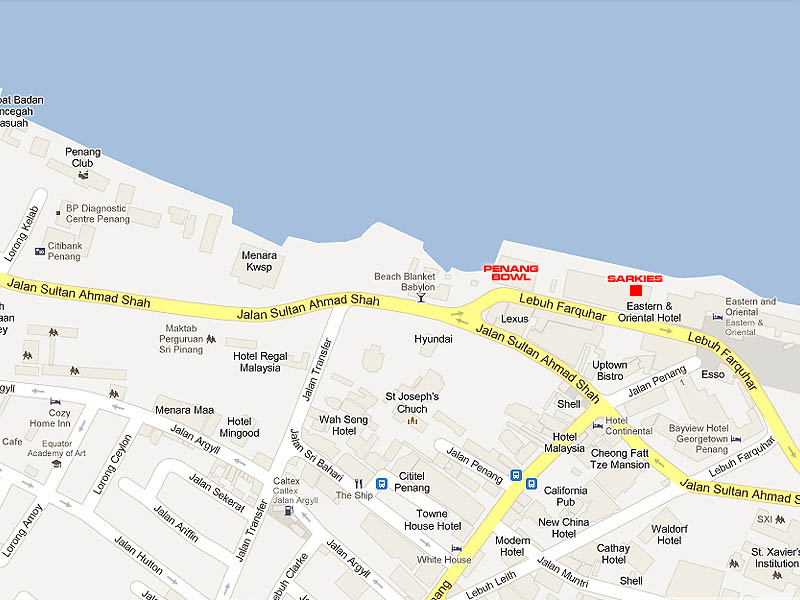 Name: SARKIES @ EASTERN & ORIENTAL HOTEL
Address: 10 Lebuh Farquhar, 10200 Penang, Malaysia.
Contact: 604-222 2000
GPS: 5.423624, 100.334988
RATING:
Ambience: 8.5/10 (1-4 cheap, 5-7 average, 8-10 classy)
Food Choices: 9/10 (1-4 limited, 5-7 average, 8-10 many choices)
Taste: 8/10 (1-4 tasteless, 5-7 average, 8-10 excellent)
Pricing: 8/10 (1-4 cheap, 5-7 average, 8-10 expensive)
Service: 8/10 (1-4 bad, 5-7 average, 8-10 excellent)