If you are into authentic Japanese cuisine and love to have a healthy yet fuss-free spread of choices, you should pay Enoshima Japanese Restaurant @ Cititel Express, Penang a visit. Not only would you get to relax in their cozy yet relaxing ambience, you would get to savor their hot and fresh serving delicacies during lunch or dinner. Their menu could be quite extensive with options such as appetizers, salads, sushi, sashimi, hand rolls, western fusion, obanzai (native Kyoto traditional cuisine), kushiyaki (skewed items), grilled, deep fried, teppan (skillet fried), rice, noodles, nabe (hot pot dishes) and ala carte dishes. All orders would come with a 10% service charge.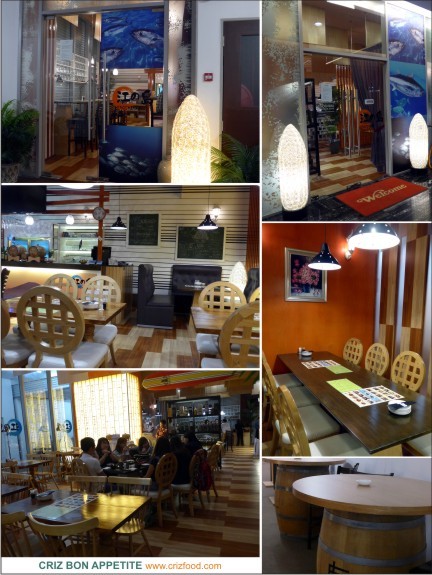 While your meal is being prepared in the kitchen, you would be given some appetizing pickles to boost up your appetite. Basically, it was just some pickles of cucumber, carrot and daikon slices.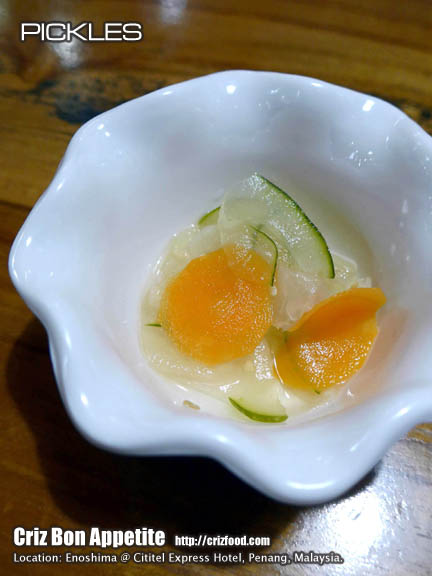 To start off, you can always try out their Mixed Vegetables Tempura (RM20+). I'm actually quite fussy when it comes to tempura items but I found the crispiness of the batter was just right to my palate. The tempura went well with their tentsuyu sauce.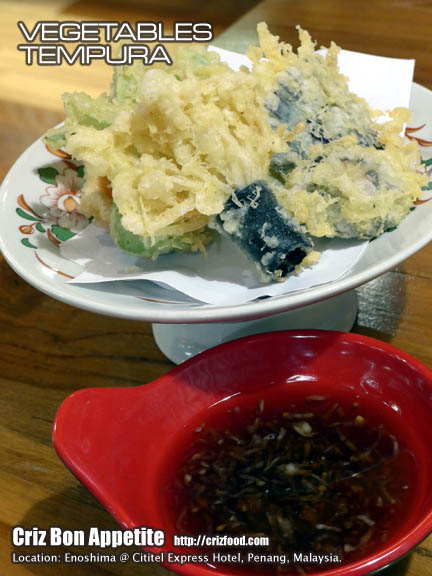 As for main dish, the restaurant has quite a selection of choices. I ended up having their Salmon Teriyaki Sushi Set (RM42+). It was a fulfilling combination as I love salmon as well as sushi. The salmon was grilled just right with a light glaze of teriyaki sauce. Perfect! The 7 pieces of sushi were fresh with every bite. The set would also be served with salad, stir fried mixed vegetables, chawanmushi, miso soup and fresh fruit cuts of the day.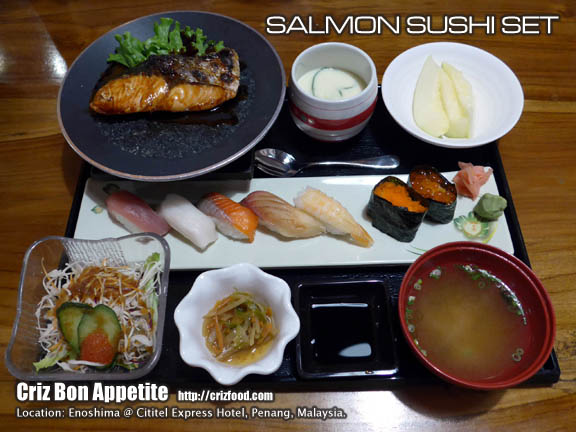 If you are rushing for time, you could always try out their Omu Rice (RM16+). Instead of having just plain fried rice in my egg wrap, I had requested for garlic fried rice. The kitchen replaced my rice without additional charges. What a great service. However, it was not of the standard I had expected. No doubt the seasoning and flavors of the garlic fried rice were perfect but it somehow lacked the "wok hei" aka "high heat cooking" I was expecting from a great plate of aromatic yet slightly burned taste of fried rice.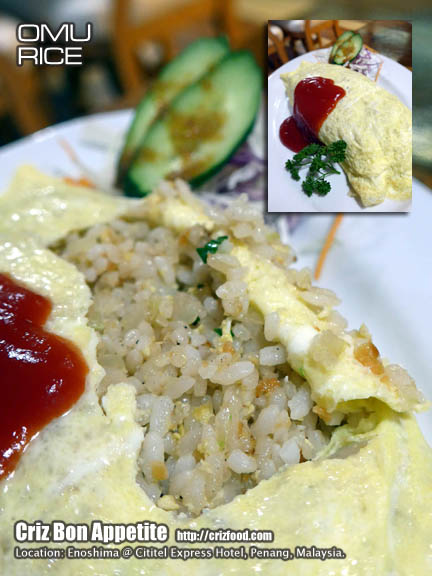 Overall, it was still a nice place to hang out with family members or friends over some simple yet fulfilling meals. I would love to head back to the restaurant some day to try out the rest of their cuisine.
Since Enoshima Japanese Restaurant is the sole eatery in Cititel Express Penang, they would also serve breakfast too but it's just a hassle-free and simple breakfast for the hotel's guests. Walk-in diners would be charged RM20+/pax.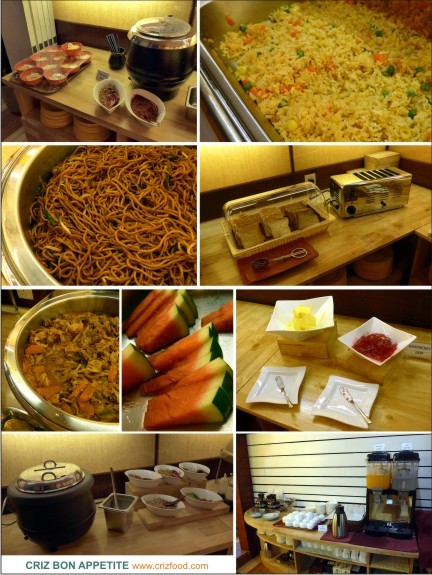 The Enoshima Japanese Restaurant can be located at the lobby of Cititel Express Penang. As you enter the lobby of the hotel, turn left and walk up the stairs and you will see the restaurant on your right. If you are coming in via St Giles Wembley Penang, turn right upon entering the lobby and walk up to the lounge area. You would see a door on your left. Open the door and just follow the passage way and it would lead you up to another entrance of the restaurant.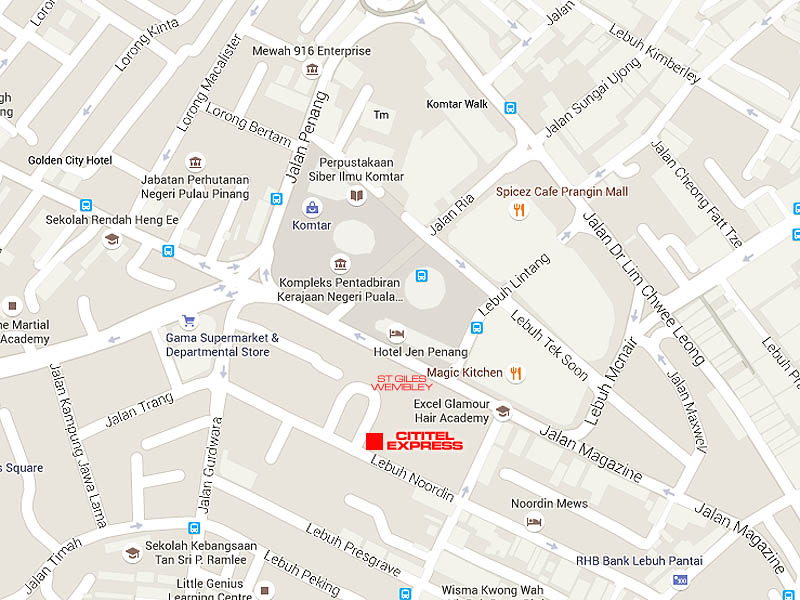 Name: ENOSHIMA JAPANESE RESTAURANT (江の島) @ CITITEL EXPRESS PENANG
Address: 123, Lebuh Noordin, 10300 Penang, Malaysia.
Contact: +604-263 2263
Business Hours:
Breakfast: 6.30am-10.30am
Lunch: 12.00noon-2.00pm
Dinner: 6.00pm-10.30pm
GPS: 5.412614, 100.329733
RATING:
Ambience: 8/10 (1-4 cheap, 5-7 average, 8-10 classy)
Food Choices: 8/10 (1-4 limited, 5-7 average, 8-10 many choices)
Taste: 8/10 (1-4 tasteless, 5-7 average, 8-10 excellent)
Pricing: 7/10 (1-4 cheap, 5-7 average, 8-10 expensive)
Service: 8/10 (1-4 bad, 5-7 average, 8-10 excellent)