The Lobby Lounge @ St Giles Wembley Hotel, Penang, is not just a relaxing venue for house guests but also a great place for walk-in guests to indulge in some of their delicious food. Since the Wembley Café is a 24 hours eatery at the hotel, you can practically order any item from the lobby lounge menu as well as the Wembley Café menu and the staff would bring your order right to your table. The choices of dishes would include snacks, beverages (alcoholic & non-alcoholic), appetizer, salad, soup, sandwich & burger, pizza, pasta, grill, main, local specialties, noodles, vegetarian and desserts. You can also get serenaded by their in-house keyboardist, Dino, from 7.30pm until 10.30pm on all nights except Sunday.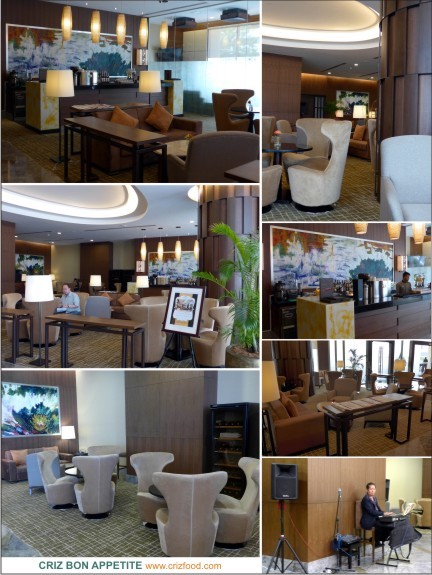 Since I have 2 hours to kill before the arrival of my friend, I ordered their Ginger Coffee (RM14nett). I'm quite used to consuming Ginger Tea aka Mamak's Teh Halia as it did take awhile for me to adapt to the flavor of the slightly acidic yet bitter Arabica coffee with the presence of ginger. It was the "love it" or "hate it" type of beverage.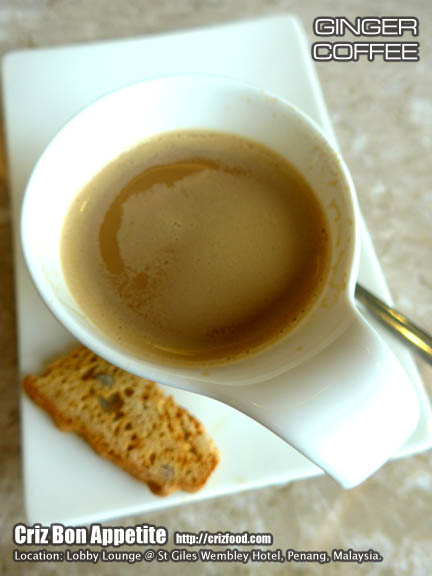 My mouth was also in for some munches and I found the Crispy Nacho Chips with Cheese Sauce & Tomato Salsa (RM18nett) to be just the snack to nibble while reading some newspapers. To my surprise, the cheese sauce was really delicious and the tomato salsa had just the right amount of sourness to keep that snack craving ongoing. Thumbs up!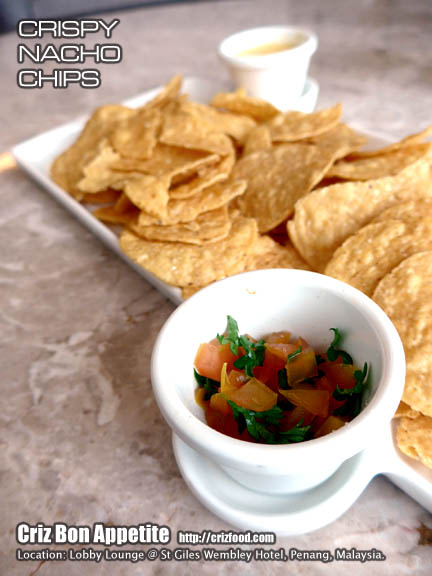 Overall, if I were to be in town and needed some hours to kill off, I would normally pay a visit to the Lobby Lounge as the place is comfortable and away from all the noise pollution. It's also a nice spot to meet up with friends or clients over a cup of coffee or some snacks.
To get to the Lobby Lounge, just walk into the main entrance of the hotel and head to your right. You would see a bunch of friendly staff at your service.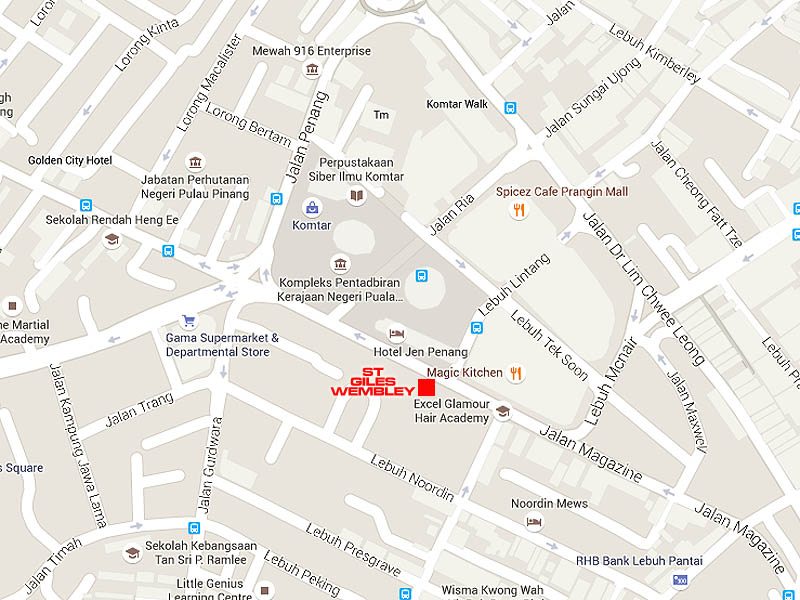 Name: LOBBY LOUNGE @ ST GILES WEMBLEY HOTEL
Address: 183, Jalan Magazine, 13000 Penang, Malaysia.
Contact: 604-259 8000
Business Hours: 12.00pm–12:00am (Sundays–Thursdays), 12.00pm–1.00am (Fridays & Saturdays)
GPS: 5.413164, 100.330428
RATING:
Ambience: 8/10 (1-4 cheap, 5-7 average, 8-10 classy)
Food Choices: 8/10 (1-4 limited, 5-7 average, 8-10 many choices)
Taste: 7.5/10 (1-4 tasteless, 5-7 average, 8-10 excellent)
Pricing: 7/10 (1-4 cheap, 5-7 average, 8-10 expensive)
Service: 8/10 (1-4 bad, 5-7 average, 8-10 excellent)