Swez Brasserie @ Eastin Hotel, Penang will be all out to impress you with their buffet spreads this coming Christmas 2015 and New Year 2016.You would get to enjoy these festive seasons with your loved ones over an array of mouth-watering dishes specially pepped up by the skillful chefs of the hotel. Before I cover on some of the dishes served, let's have a look on the summary of the packages available.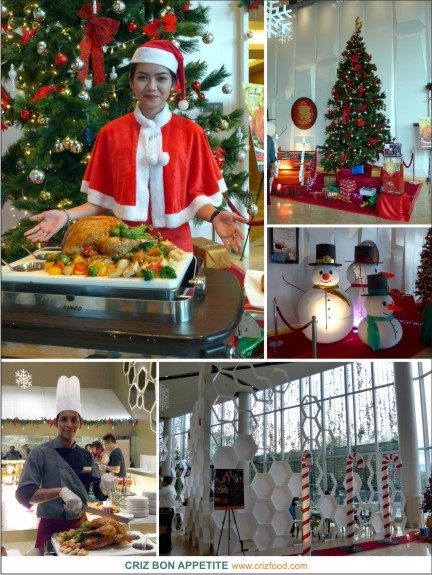 FESTIVE PACKAGES SUMMARY:

Christmas/Countdown Buffet Dinner (6:30pm-10.00pm)
RM168nett (adult), RM80nett (child)
Christmas/New Year Day Hi-Tea (12.00pm-3.00pm)
RM82nett (adult), RM40nett (child)
Christmas/New Year Day Buffet Dinner (6:30pm-10.00pm)
RM118nett (adult), RM55nett (child)
Special Order: One whole bird of Turkey with stuffing at RM338nett (3 days prior booking is required)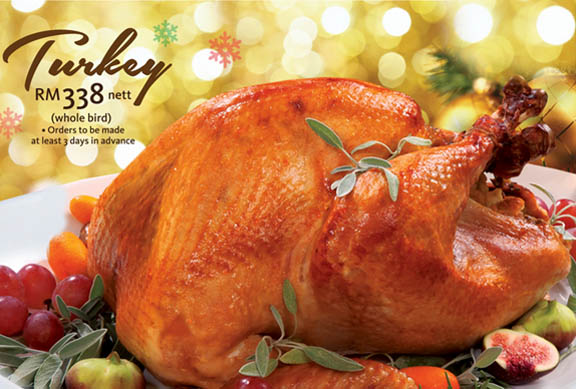 Note: For the first 80 pax with full payment before 15 December 2015, you would be entitled to a 25% discount. For Senior Citizens (60 years old and above), you would be entitled to a 25% discount as well.
Special Appearances: On Christmas Eve, starting at 6pm, those in attendance will be able to enjoy live performance by Eastin's carolling singers, lucky draws, activities. Eastin's own live band performance, Melody will usher in the New Year 2016 on the eve with fireworks countdown.
Downloads: Christmas 2015 and New Year 2016 Menus
The highlight of the season would definitely be at the Carving Station especially on the Authentic Roasted Turkey with Classic Ingredients and Condiments. Do watch out for the Yorkshire Puddings which would be great with any meat items. One thing great about the turkey was that it was prepared perfectly with the right roasting, tenderness and juiciness.
There would also be some international Cold Delicacies such as Chicago Turkey Mixed Salad, Australia Potato Salad and Walnut Apple Salad to start off your meal. At the same time, do check out their Fresh Mushroom Cream Soup served with Fresh Baked Bread and Rolls.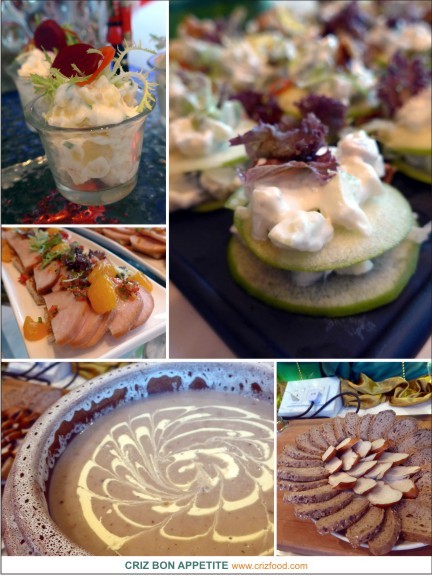 For Hot Delicacies, you would be treated with Chicken Roulade with Pomegranate Sauce, Spanish Butter Rice with Nut, Poached Seabass with Saffron Sauce and more. Well, I quite like the Chicken Roulade with Pomegranate Sauce as it was one dish that you could hardly get from other eateries. Pomegranates are loaded with important nutrients that may lower the risk of all sorts of diseases.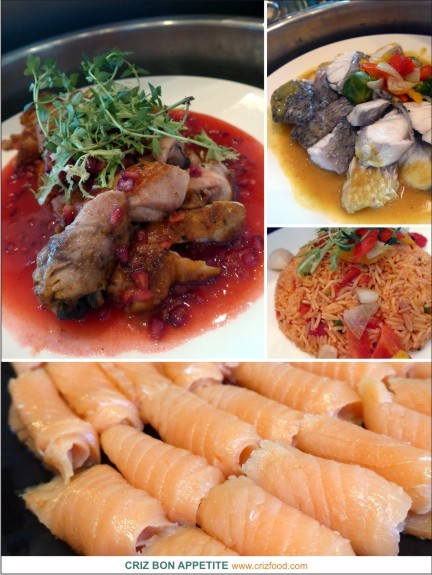 As for Desserts, they would be many festive bakes and pastries to tempt your sweet tooth such as Ginger Bread House, Christmas Fruits Cake with Icing, House Christmas Mousse, Christmas Log, Ginger Bread Fantasy, Cherry Truffle and more.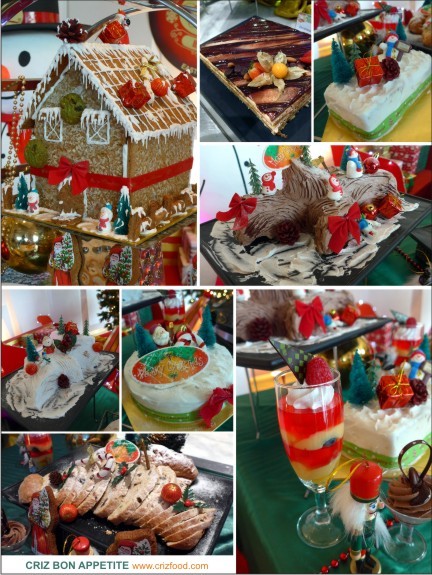 The Swez Brasserie is located at the ring wing of Eastin Hotel, Penang (next to Queensbay Mall). If you are coming from Georgetown towards Bayan Lepas Free Trade Zone via Bayan Lepas Expressway, do watch out for the Pulau Jerejak signboard (leading to Pulau Jerejak jetty). Ignore the turning and drive on to the next left junction. Turn left into Jalan Aziz Ibrahim and drive on until you a roundabout. Turn 3 o'clock and drive on until you see a big Eastin Hotel signboard at the first right junction. Turn right and drive on. Park your car at the basement car park. Take a lift to the first floor lobby and you would see the restaurant there.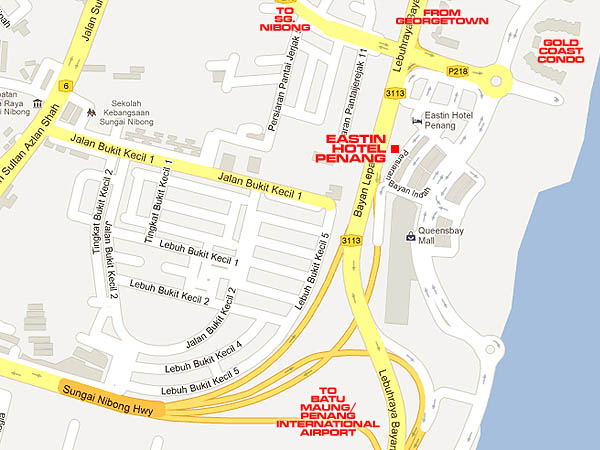 Name: SWEZ BRASSERIE @ EASTIN HOTEL
Address: 1 Solok Bayan Indah, Queens Bay, 11900 Bayan Lepas, Penang, Malaysia.
Contact: 604-612 1128
Business Hours: 12.00pm-2.30pm (Lunch), 6.30pm-10.00pm (Dinner)
GPS: 5.33643, 100.306345
RATING:
Ambience: 8/10 (1-4 cheap, 5-7 average, 8-10 classy)
Food Choices: 8/10 (1-4 limited, 5-7 average, 8-10 many choices)
Taste: 7.5/10 (1-4 tasteless, 5-7 average, 8-10 excellent)
Pricing: 8/10 (1-4 cheap, 5-7 average, 8-10 expensive)
Service: 8/10 (1-4 bad, 5-7 average, 8-10 excellent)