Let's start the coming Chinese New Year by having lots of "Lou Sang", an age-old custom in ancient Chinese tradition and culture, symbolizing "upward" health, wealth, luck and happiness in abundance during each brand new year. This year, Swez Brasserie at Eastin Hotel, Penang, would be offering various dinner packages for your reunions from 6.00pm until 10.30pm on 7-9 February 2016 or even Hi-Tea from 12.00pm until 3.00pm on 8-9 February 2016. It could be a table of feasting with your close associates/friends and family members or it could be fresh seafood spreads with unique dishes buffet. Please take note that for the buffet dinner, advanced booking with full payment before 24 January 2016 would be entitled to a 20% discount.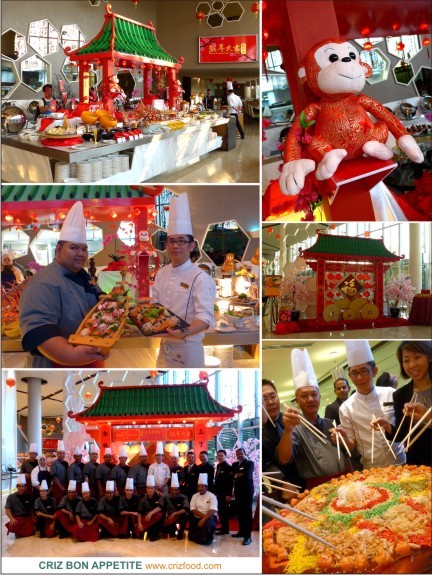 Do check out the posters below for more details.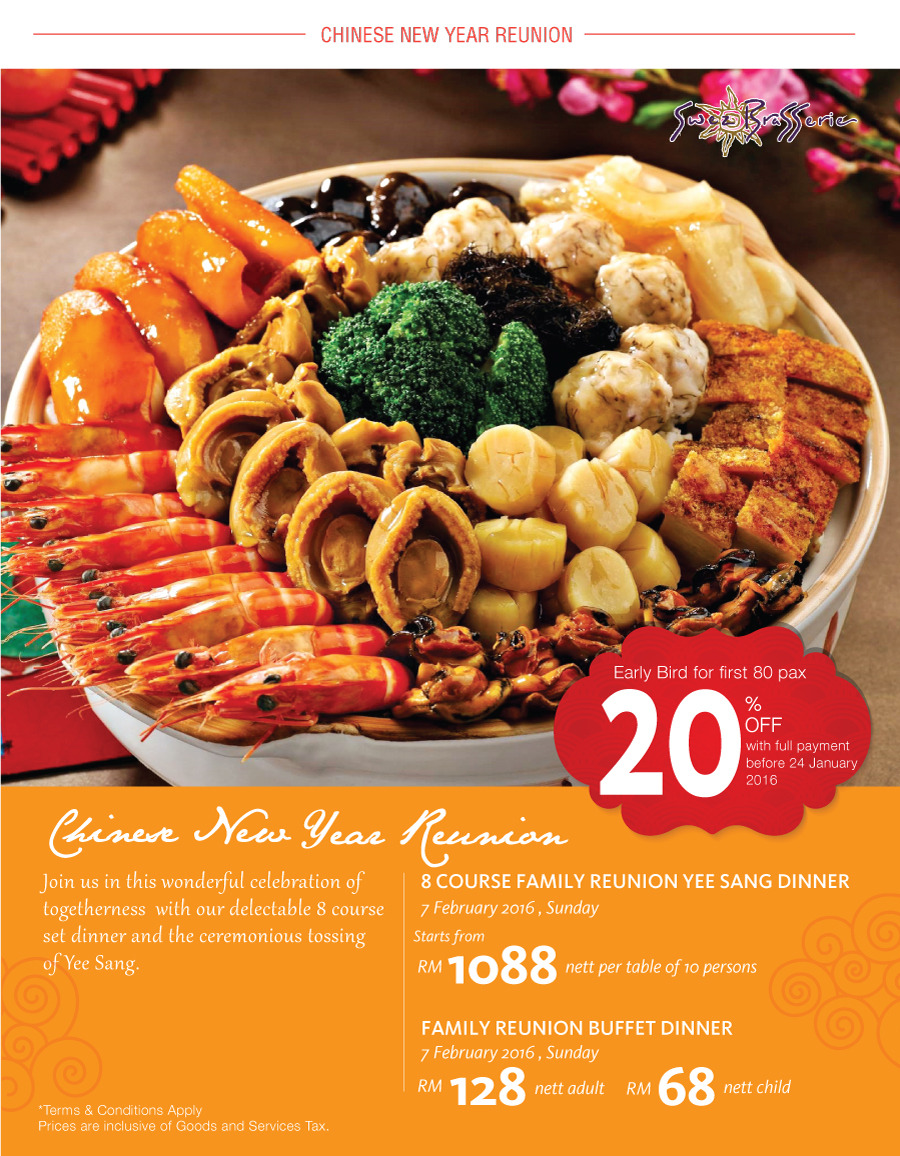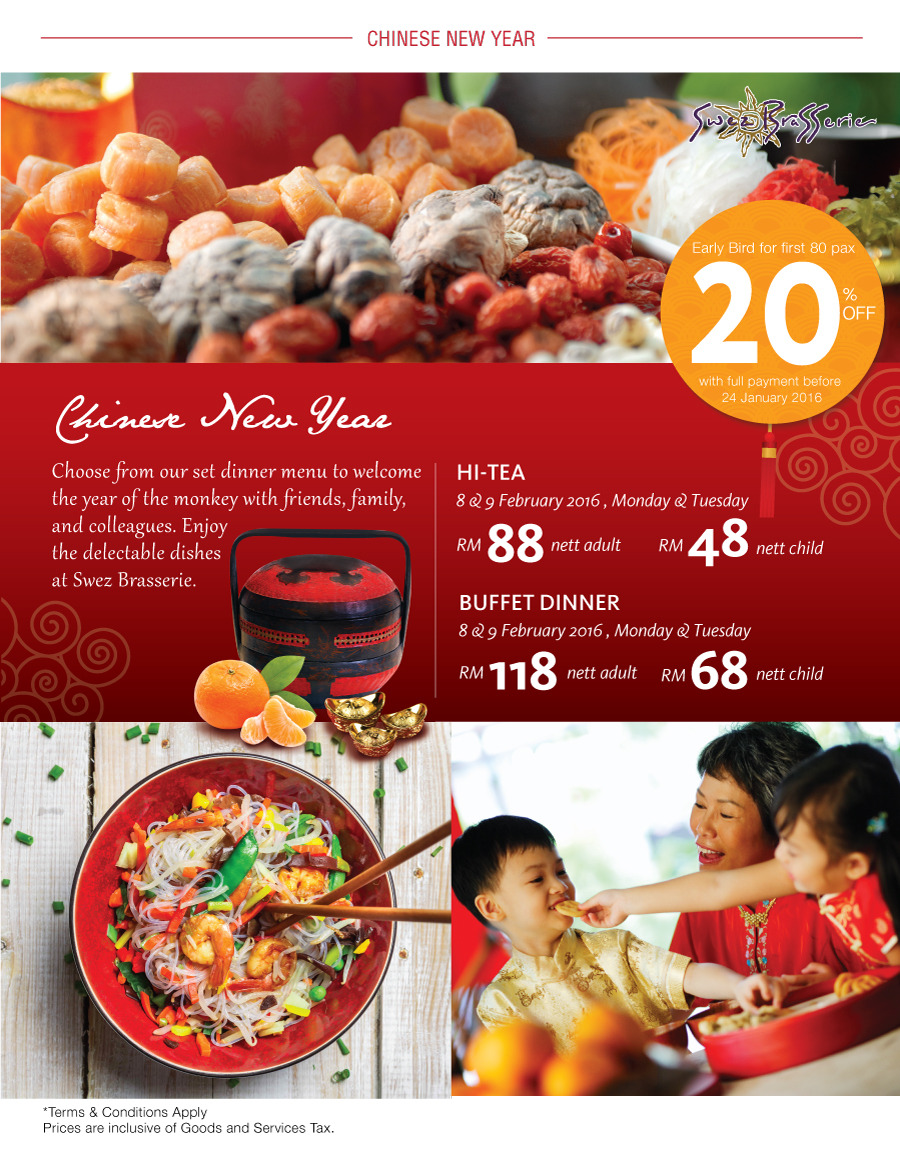 Let's have a peep at some of dishes to be served for the buffet dinner promotions below.
At the Salad Bar & Soup Sections, you would get to try out dishes such as the Fortune Yee Sang with Condiments, Classic Szechuan Hot & Spicy, Fresh Greens with Dressings, Hot Bread Rolls, a Variety of Cheese, Pickles, Mixed Salads, Sushi and Sashimi. The Yee Sang was great with fresh salmon slices and the Szechuan Soup was heavenly pepped up with lots of ingredients.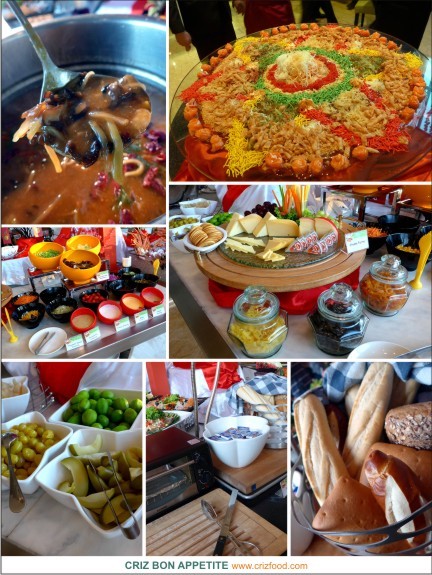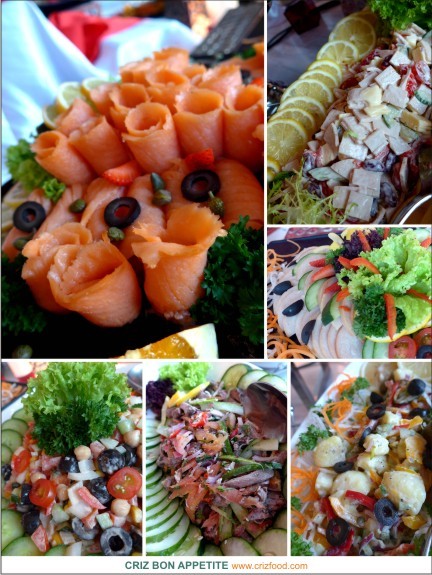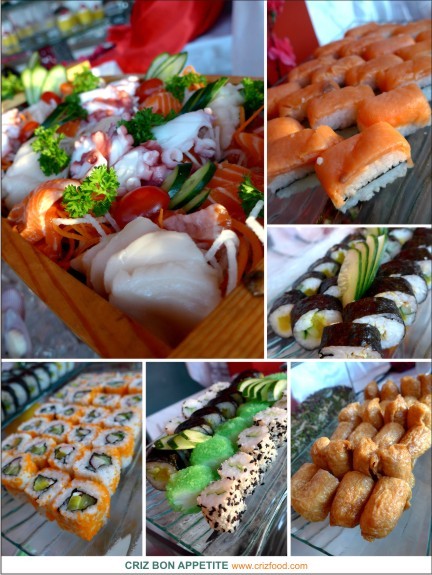 For seafood lovers, you would be impressed with their Seafood on Ice Section where at least 8 Types of Fresh Seafood with Condiments would be served on the day. Of course, the main attraction would be their juicy and succulent Alaskan Crabs.
Their Hot Dishes Section would one great area to indulge in many newly concocted dishes such as Curry Leave Thai Sweet Kapar, Romeo Sour Curry Fish, Juliet Coconut Squid, Tandoori Lamb Chop with Cucumber Raita, Pan Fried Fish with Saffron Sauce, Creamy Mix Seafood with Cheese, Angel Hair with Bolognese Sauce, Wok Fried Tiger Prawn with Salted Egg Gravy, Stir-fried Broccoli with Mushroom & Sea Cucumber and Pineapple Fried Rice. Although all the dishes were to my liking, my main preferences would still be the Tandoori Lamb Chop with Cucumber Raita, Angel Hair with Bolognese Sauce and Wok Fried Tiger Prawn with Salted Egg Gravy.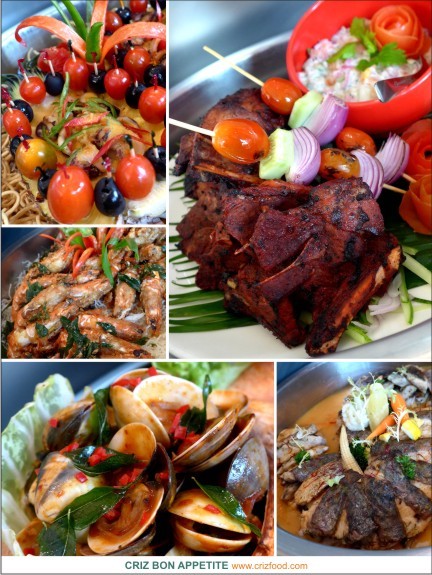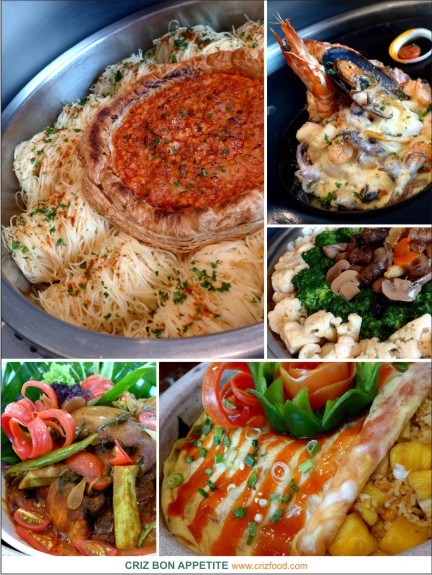 The Dessert Section could be real abundance with selections such as Assorted Fruit Platter, Nyonya/Malay Kuih, Chocolate Fountain, Berries Mizu, Red Velvet, Classic Cheese Cake, Waffle with Condiments, French Pastries, House Pudding, Sweet Roll in the Heart, Jellies and Lovely Banana Chocolate Crumble with Vanilla Sauce.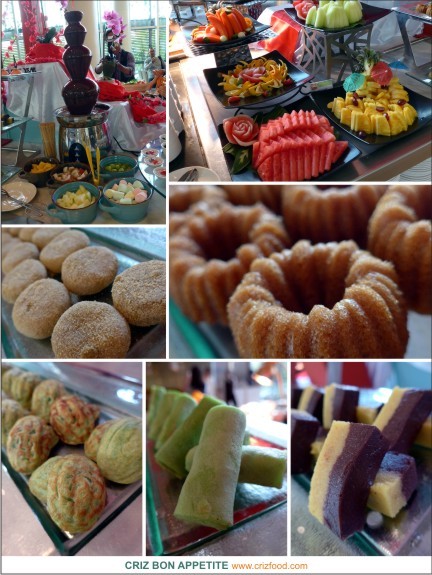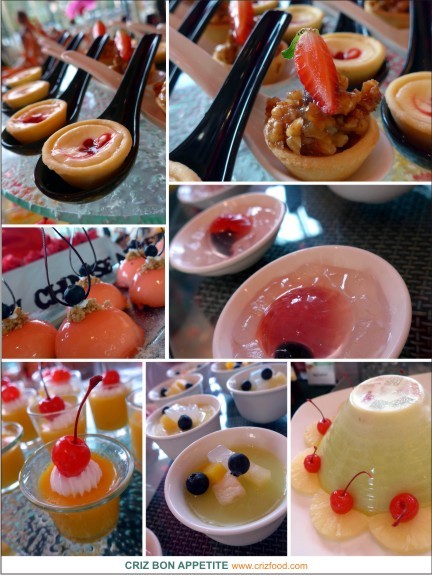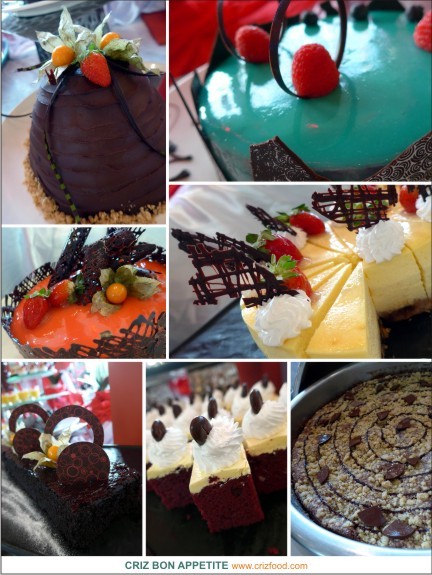 For Yee Sang Takeaway with various toppings, you can check out the poster below.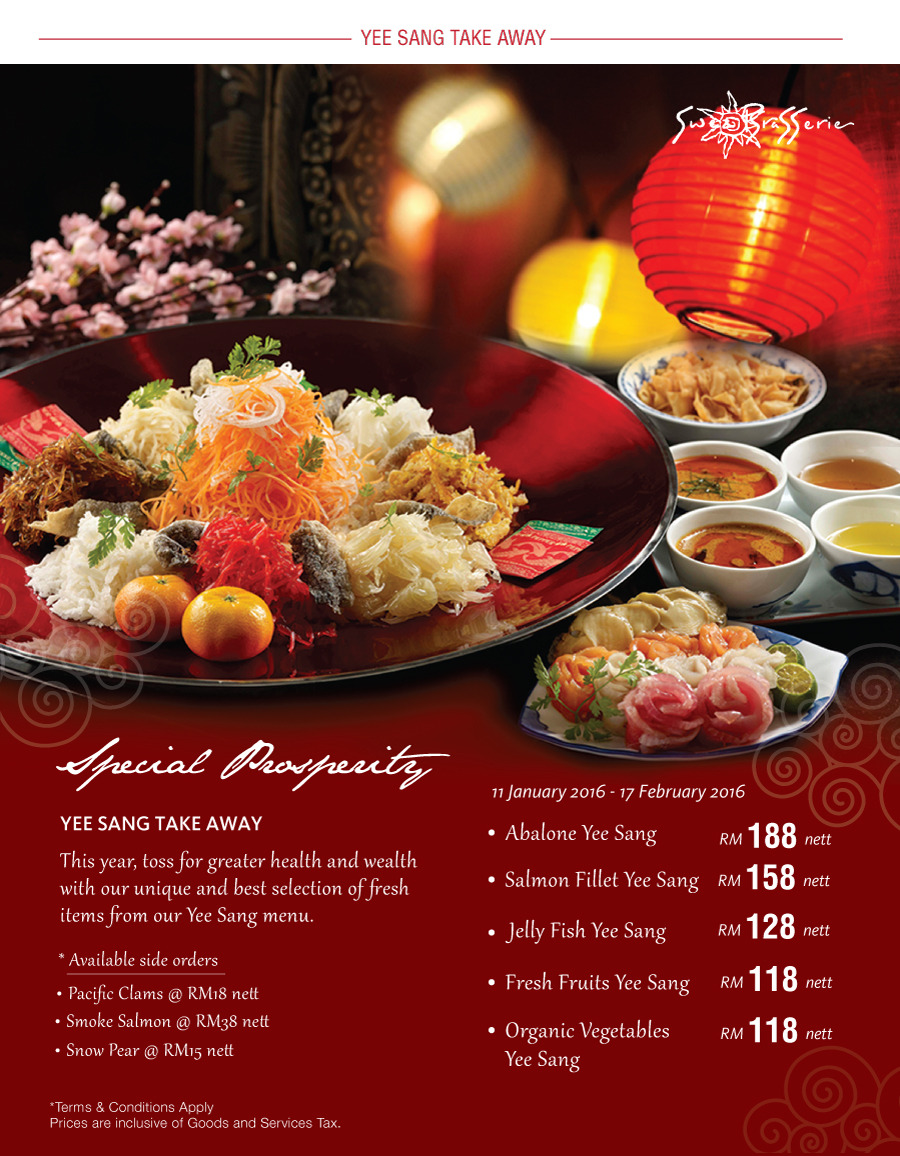 If you missed out the dinners on 7-9 February 2016, you could always check out their other offers such as their "Seafood Esplora Il Mare" Buffet Dinner on all Fridays and Saturdays.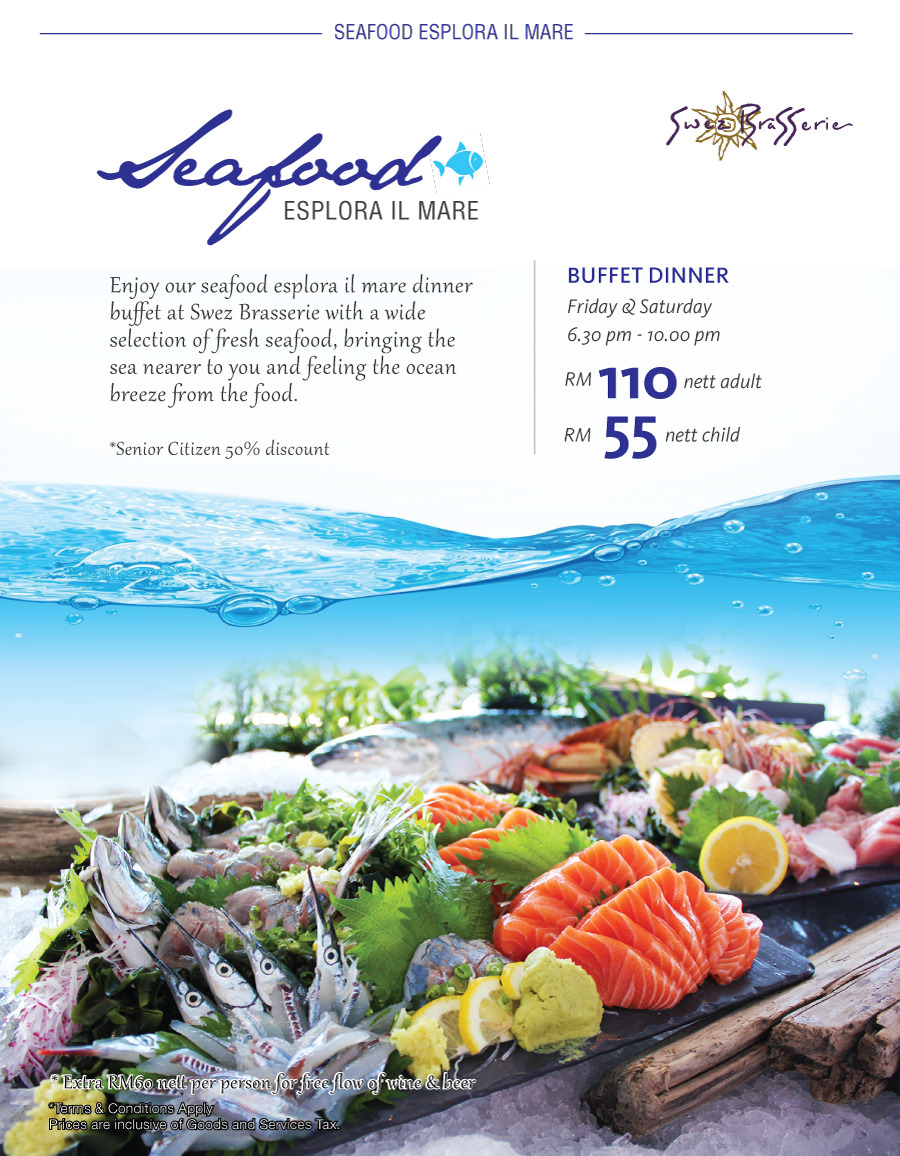 Overall, I do find the buffet spreads under the supervision of the new Executive Sous Chef, Chef Johnno Fong, to be quite extraordinary compared to the buffets I had at the same venue for the past few years. The dishes served indeed did set the whole atmosphere to be in celebrative moods. However, I do find the dessert section lacked of some Chinese influence as most were basically Western and Nyonya/Malay cakes and bakes. They should have come out with something like steamed glutinous rice cakes with grated coconut, lo han guo infused snow fungus with dried longan soup, red beans filled sesame balls, glutinous rice ball in ginger syrup, fish shaped crystal jelly, pineapple tarts, peanuts cookies, fortune cookies and more.
The Swez Brasserie is located at the ring wing of Eastin Hotel, Penang (next to Queensbay Mall). If you are coming from Georgetown towards Bayan Lepas Free Trade Zone via Bayan Lepas Expressway, do watch out for the Pulau Jerejak signboard (leading to Pulau Jerejak jetty). Ignore the turning and drive on to the next left junction. Turn left into Jalan Aziz Ibrahim and drive on until you a roundabout. Turn 3 o'clock and drive on until you see a big Eastin Hotel signboard at the first right junction. Turn right and drive on. Park your car at the basement car park. Take a lift to the first floor lobby and you would see the restaurant there.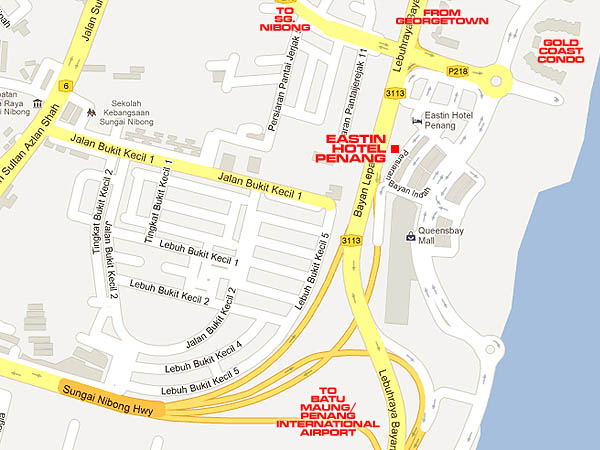 Name: SWEZ BRASSERIE @ EASTIN HOTEL
Address: 1 Solok Bayan Indah, Queens Bay, 11900 Bayan Lepas, Penang, Malaysia.
Contact: 604-612 1128
Business Hours: 12.00pm-2.30pm (Lunch), 6.30pm-10.00pm (Dinner)
GPS: 5.33643, 100.306345
RATING:
Ambience: 8/10 (1-4 cheap, 5-7 average, 8-10 classy)
Food Choices: 8/10 (1-4 limited, 5-7 average, 8-10 many choices)
Taste: 8/10 (1-4 tasteless, 5-7 average, 8-10 excellent)
Pricing: 8/10 (1-4 cheap, 5-7 average, 8-10 expensive)
Service: 8/10 (1-4 bad, 5-7 average, 8-10 excellent)