During the holy month of Ramadhan, Spice Brasserie @ The Light Hotel, Seberang Jaya, Penang, would be serving Nostalgia Sajian Desa Ramadhan Buffet Dinner from 8 June 2016 until 3 July 2016 from 7.00pm onwards. The promotion would be priced at RM79+ (adult) and RM48+ (child), while senior citizens would be charged at RM60+/pax. For every 10 full paying adults, one person would get to dine for free. To avoid any disappointment, it's advised to make your reservations by calling +604-382 1111. You would be entertained by the Rayyan Band with Nasyid, Arab and Malay songs. Muslim guests would also have access to their specially assigned prayer rooms to perform their Maghrib and Ishak prayers as well as tarawi hand. On top of that, as part of their Corporate Social Responsibility (CSR), 1500 tubs of bubur lambuk would be distributed to the public.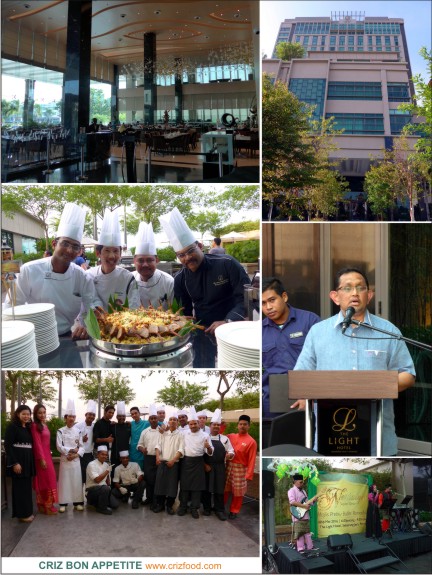 During the promotion, Spice Brasserie, a fully Halal restaurant, would be having 7 menus on rotation basis. Each menu would comprise of salads, appetizers, main courses (at least 11 types), 2 types of soup with assorted breads & rolls, traditional bubur lambuk, 6 live stalls. At the Roast & Grill Station, you would get to indulge in the many carvery items, deep-fried items, pastas and noodles. At Chinese and Western Stations, there would be more dishes satisfy your palate.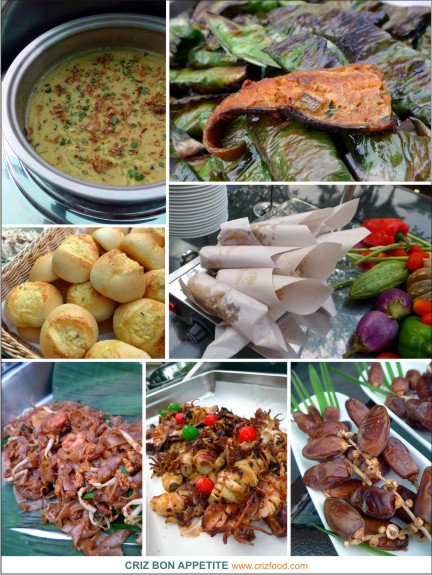 To start off, you might want to have some kurma (dates) and glasses of air bandung or bandung smoothie, especially during such humid weather. A must have bubur lambuk along side sup ayam berempah mutiara are lined up to tease the taste buds. Then head on to the appetizer section where there's an array of salads, kerabu, dates, jeruk, ikan masin, pasembur, taukua sumbat with peanut sauce and cold cuts as well as crunchy keropok.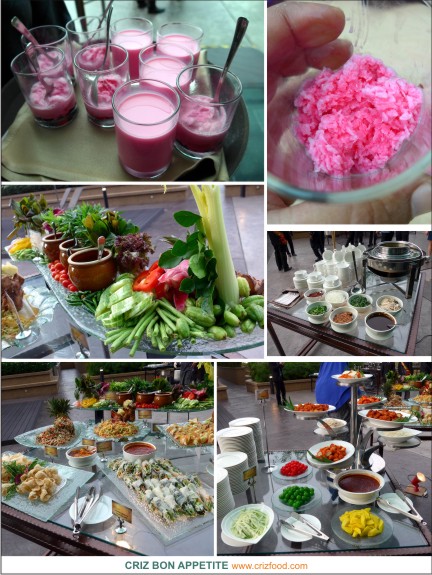 You would expect to savor main courses such as nasi briyani, nasi kerabu, nasi kacang, gulai gading nangka muda, sambal tumis udang petai, rendang daging tok, Indian style fish curry, sotong sumbat pulut, chicken shawarma, kambing vindalo, Nyonya style fried fish, ayam ros, lamb kebab, telur itik masak lemak, butter prawns, roasted lamb leg, beef and more. These are just some of the signature dishes you would get to try out during the promotion.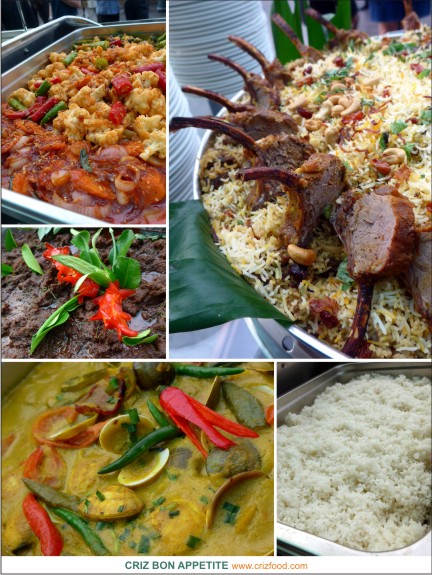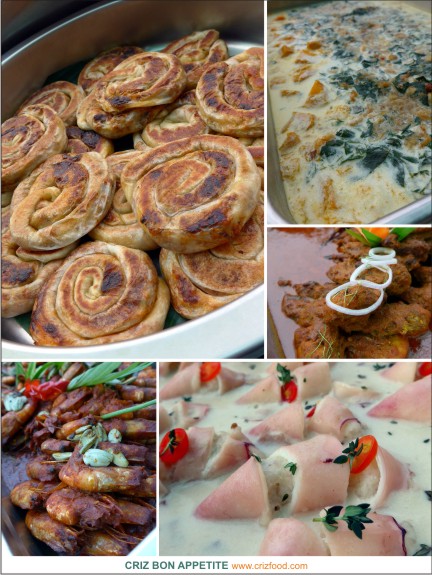 For dessert lovers, there would be many different types of irresistible Ramadan desserts and fruits known nationwide to pamper you. Do try out the Teh Tarik as it was one of the best I had around.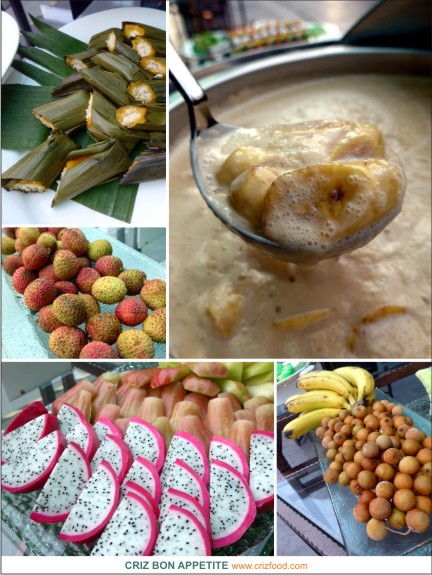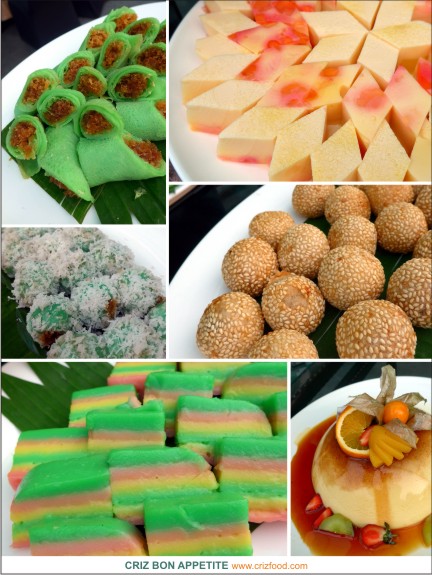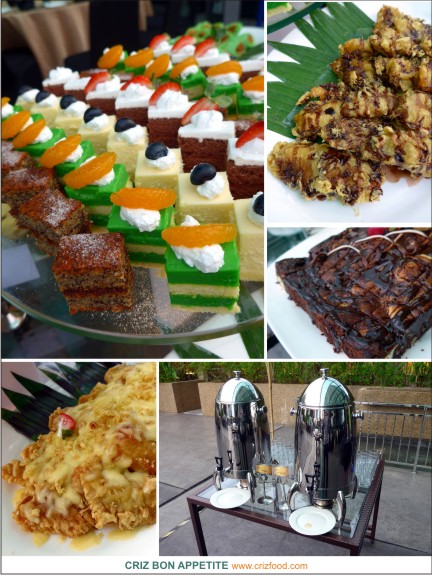 Overall, I like the Ramadhan Buffet as they have many traditional and new dishes that brought back many fond memories of my childhood days. Some of the items which were packed with flavors to my personal liking were the nasi briyani with grilled lamb rack, rendang daging tok, Sri Lanka spring rolls, sambal tumis petai, labu masak daun manis lemak and more.
You can check out more of their promotions below:
The Light Hotel is located along Lebuh Tenggiri 2 at Seberang Jaya, Penang. Upon entering the main entrance of the hotel, just drive around to find your parking space at the front of the premises. Walk into the lobby of the hotel and you can see Spice Brasserie on your left.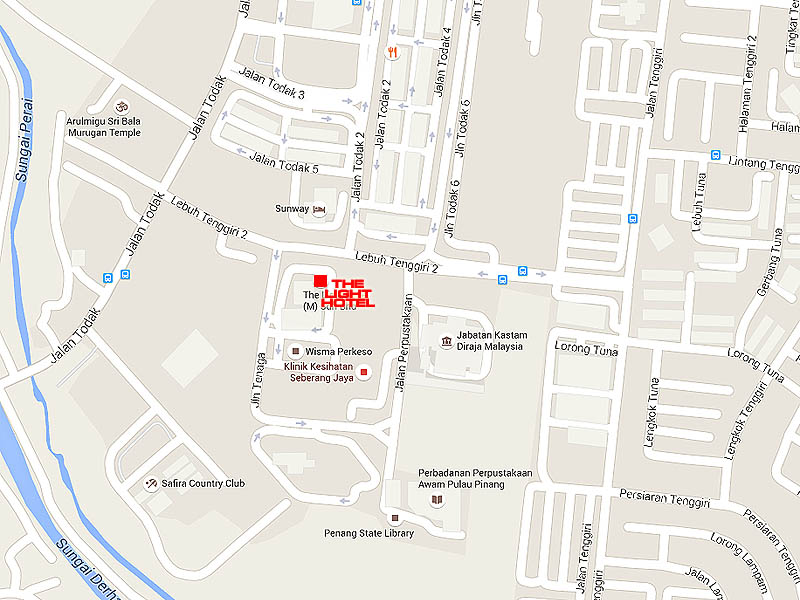 Name: Flavour@3, The Light Hotel
Address: Lebuh Tenggiri 2, Bandar Seberang Jaya, 13700 Seberang Jaya, Penang, Malaysia.
Contact: +604-382 1111
Business Hours: 7.30am-11.00am (Breakfast), 12.00pm-2.30pm (Set Lunch), 7.00pm – 10.30pm (Set Dinner)
Ramadhan Buffet: 7.00pm-10.00pm (8 June – 3 July 2016)
GPS: 5.394646, 100.397951
RATING:
Ambience: 8/10 (1-4 cheap, 5-7 average, 8-10 classy)
Food Choices: 8/10 (1-4 limited, 5-7 average, 8-10 many choices)
Taste: 8/10 (1-4 tasteless, 5-7 average, 8-10 excellent)
Pricing: 7/10 (1-4 cheap, 5-7 average, 8-10 expensive)
Service: 8/10 (1-4 bad, 5-7 average, 8-10 excellent)
About The Light Hotel

: The Light Hotel is wholly owned and managed by The Light Hotel (M) Sdn Bhd. It is located in a fast developing industrial area of Seberang Jaya, Penang. The 5 star Hotel offers a luxury resort-style experience with a total of 303 rooms of 6 different categories. The Light Grand Ballroom, 9 meeting rooms, Spice Brassiere, Flavour@3 and Lumino Lounge are refined food and beverage outlets that cater for in-door and Al fresco style dining. The beautiful outdoor landscaped swimming pool, gymnasium, sauna room, spa are namely some of the facilities on the 3 floors, whereas kiddies club and wedding show room are located on the Mezzanine floor. The Light Hotel represents the perfect combination of luxurious destination of Delightful Mix of Business and Comfort for a truly unique experience. Visit www.thelighthotelpg.com