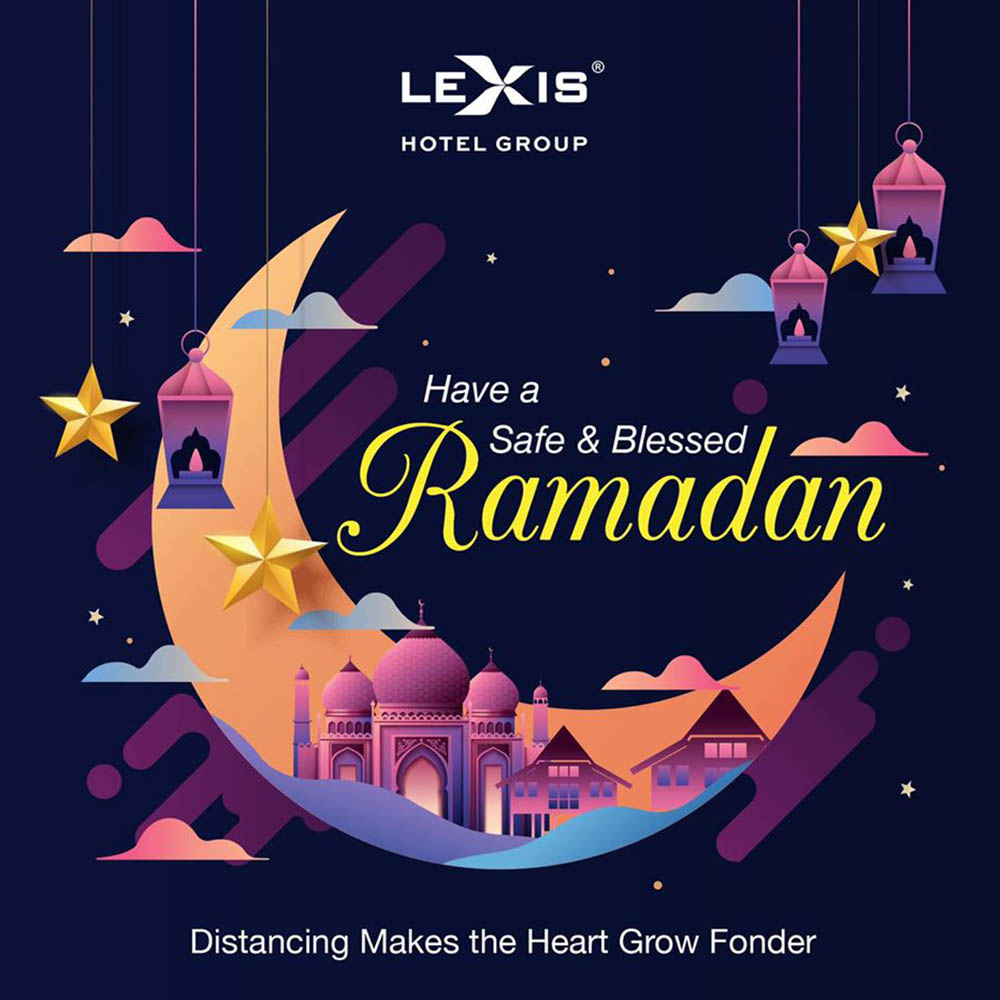 This year, with the extension of Malaysia's Movement Control Order, Lexis Suites Penang would be making your Ramadan season more special with their top-notch food delivery offerings throughout this holy month. All you need to do is to stay home and be safe. You won't need to venture out to hunt for your ingredients to prepare Iftar and Sahur for the whole family anymore. All you need to do is just to place your order with the hotel and scrumptious traditional Malay cuisines will be delivered right to your doorstep without any hassle. Terms & conditions apply.
Terms and conditions
a) Operation Hours: 10-00am-6.00pm (Last Order is at 6.00pm)
b) Free delivery if total purchase is more than RM50. If not, delivery cost is RM10 per trip.
c) Delivery Areas: Batu Maung, Bayan Lepas, Sungai Ara and Balik Pulau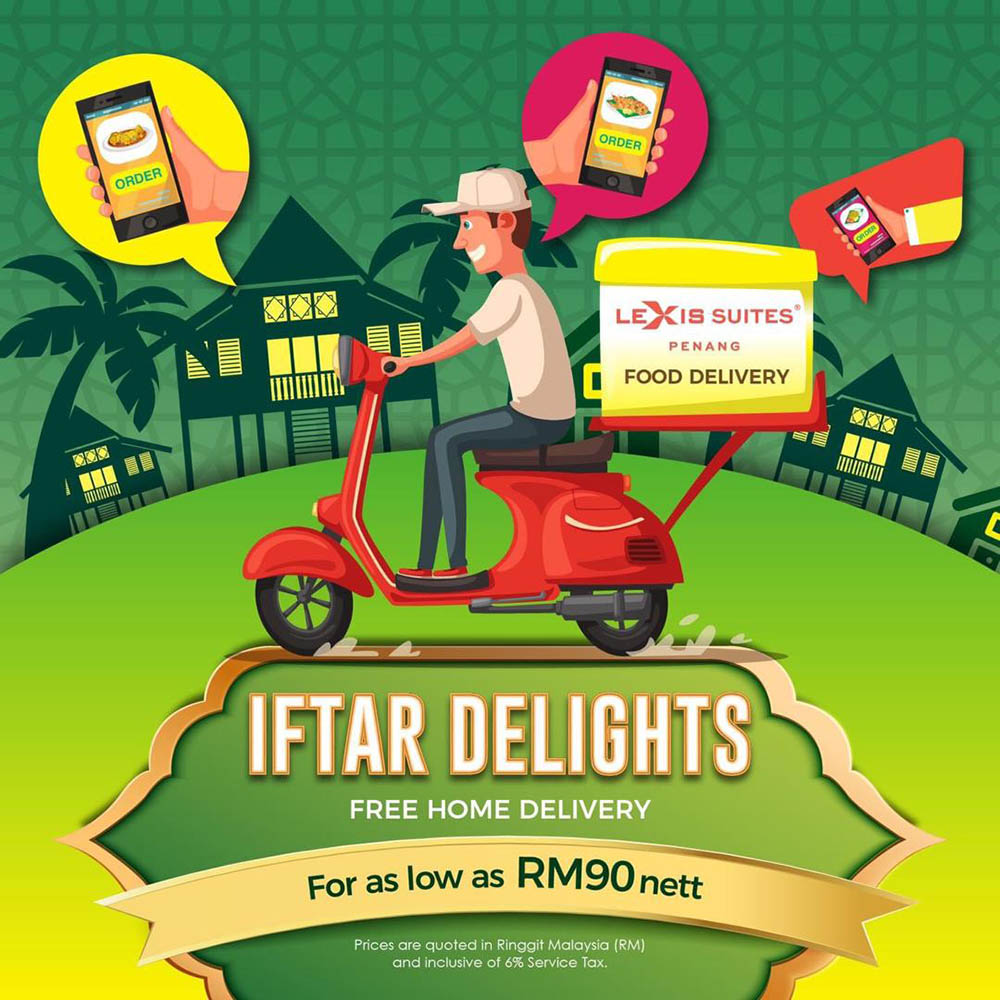 They will be 3 sets of full meal packages for 4, 8 and 12 persons with complimentary rice, soup of the day, dry kurma and a 1.5L bottle of soft drink. On top of that, there are also other options to add on your favorite dishes from their signature and la carte menu. Please click to view clearer.
Here are the 3 sets:
Set A: RM90nett for 4 pax (choose 3 dishes from the set menu below)
Set B: RM175nett for 8 pax (choose 5 dishes from the set menu below)
Set C: RM250nett for 12 pax (choose 7 dishes from the set menu below)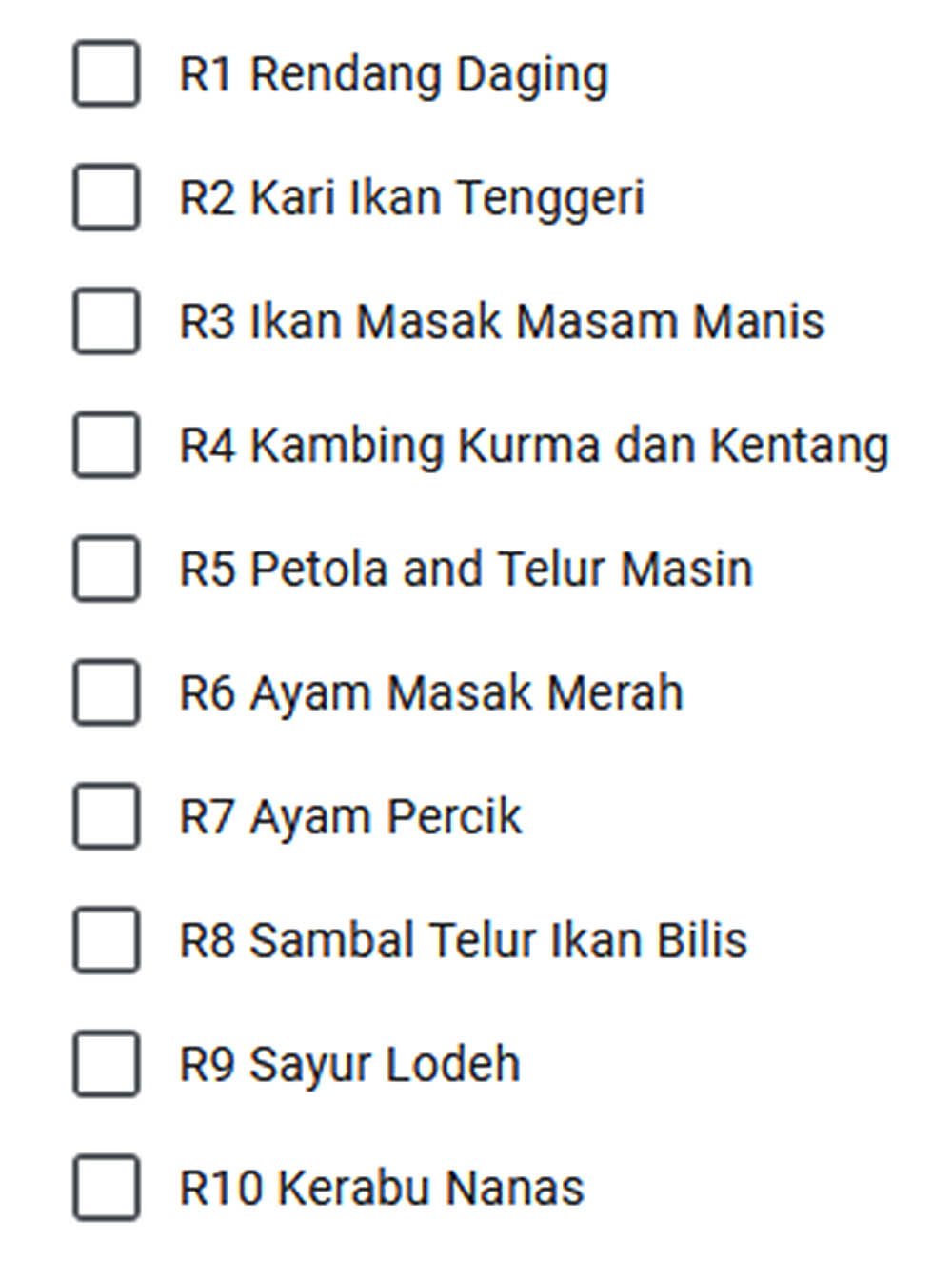 All meals are prepared and delivered by trained staff who take hygiene and safety very seriously, and contact-less delivery is available upon your request. Self-pickup option is also available, so place your order now at https://bit.ly/3cIpueS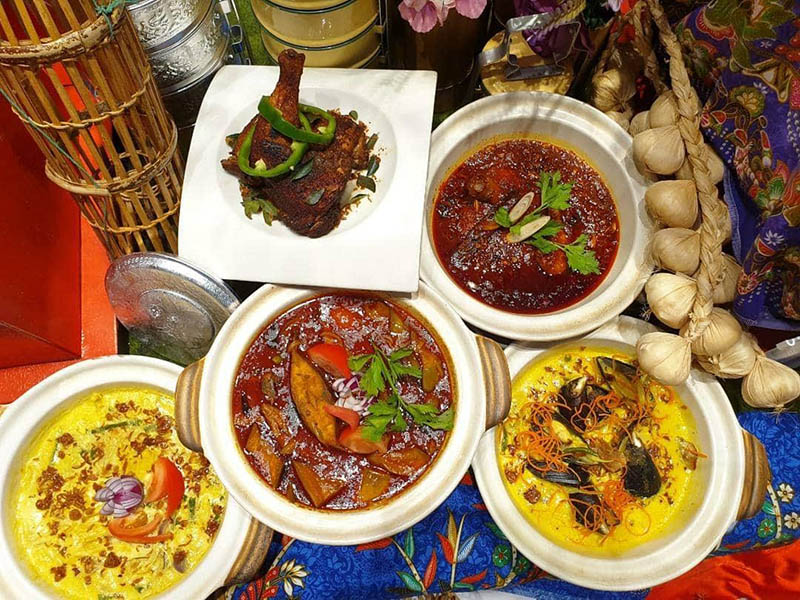 Here's a peep on the Set B @ RM175nett for 8 persons. It's indeed a great bargain with 5 great portions of the main dishes (Ikan Masak Masam Manis, Kambing Kurma dan Kentang, Ayam Masak Merah, Petola and Telur Masin, and Sayur Lodeh), on top of the complimentary items (rice, soup of the day, dry kurma and a 1.5L bottle of soft drink).
Lexis Suites Penang is located right at the end of Teluk Kumbar before the main road into Gertak Sanggul. In fact, it's located just next to the Hao You Teluk Kumbar Seafood (公巴好友海鲜). The Roselle Coffee House is located at level 1 of Lexis Suites Penang. Just walk into the main lobby of the resort and move towards the right side of the lobby and you will see the elevator there. Take the lift to the first floor and you would see the restaurant there.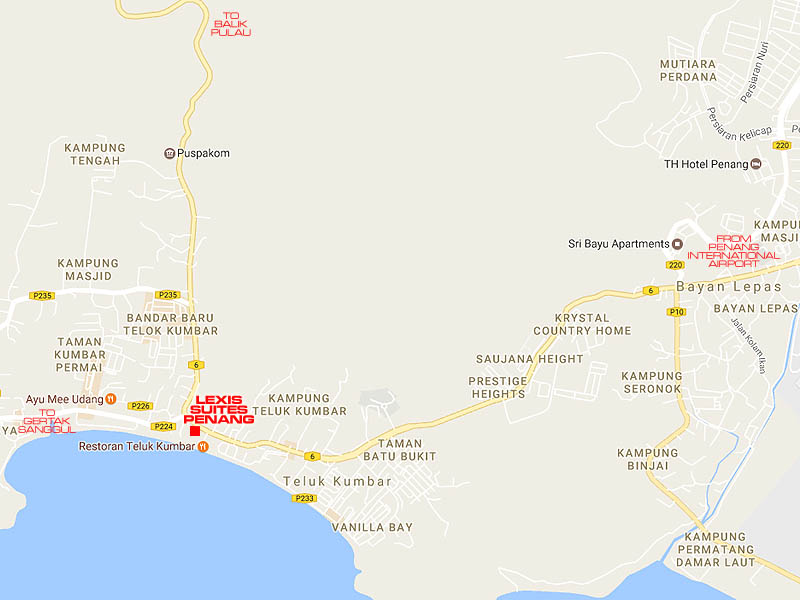 Name: ROSELLE COFFEE HOUSE @ LEXIS SUITES PENANG
Address: 28, Jalan Teluk Kumbar, 11920 Bayan Lepas, Penang, Malaysia.
Contact: 604-628 2888
Business Hours:
Breakfast: 6.30am-10.30am
All Day Menu: 11.30am-10.30pm
Buffet Menu: 6.30pm-10.30pm
Room Service: 24 hours
GPS: 5.287210, 100.232760
RATING:
Ambience: 8/10 (1-4 cheap, 5-7 average, 8-10 classy)
Food Choices: 8/10 (1-4 limited, 5-7 average, 8-10 many choices)
Taste: 8/10 (1-4 tasteless, 5-7 average, 8-10 excellent)
Pricing: 7/10 (1-4 cheap, 5-7 average, 8-10 expensive)
Service: 8/10 (1-4 bad, 5-7 average, 8-10 excellent)
About Lexis Hotel Group

: Lexis Hotel Group provides discerning leisure and business guests with practical and luxurious accommodations across various properties in Malaysia. It is steadfast in offering professional management services for hotels and resorts, and has successfully built a strong, profitable and visible premier niche brand in the hospitality industry especially in managing award-winning unique water chalets as well as pool villas. The brand currently manages four properties, namely Lexis, Grand Lexis and Lexis Hibiscus, all located in Port Dickson, as well as Lexis Suites Penang, situated at the Pearl of the Orient.
About Lexis Suites Penang

: A luxurious resort by the beachfront that stands out as the only hotel on the island which offer guests the luxury of an individual private pool and steam room in every one of its 222 suites. Located at the idyllic Teluk Kumbar, Lexis Suites Penang is about ten minutes' drive from Penang International Airport. The guestrooms feature two king-sized beds and a host of practical amenities in a spacious enclave, with an awesome view of the sea.