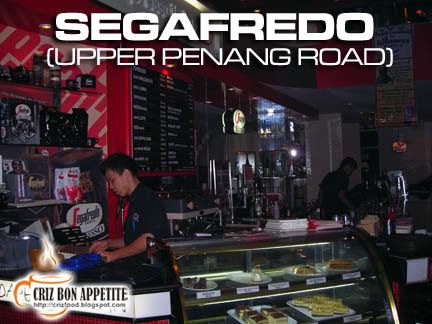 Recently, a client of mine invited me for a dinner. We circled a few rounds within Georgetown to seek a place for dinner and ended up at Segafredo, Upper Penang Road. The ambience of the bistro & pub was great. There were the outside area and inside area with soft house music. This is quite a cool place for a small meeting as well as for casual chit chats.
We order our drinks Wildfruit Granita (RM13) and Iced Lemon Tea (RM7.50) followed by Cheesy Garlic Bread (RM5.50) while waiting for our main dishes to be served.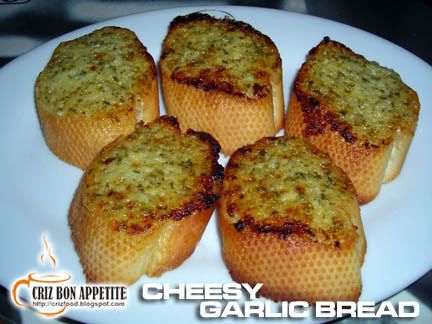 My client ordered the Chicken Arrosto (RM13.50) which looked very impressive in the menu. He ended up with a chicken drumstick which was too small a portion for his big size although the taste was not bad at all.
On the other hand, I ordered the Fish & Chips (RM14) which was also too small a portion for my appetite. There was nothing special at all in this dish except for the two big prawns served in the salad.
Overall, I would think the bistro is rather pricey in their food and beverages items. We paid RM61.53 for the meal, inclusive of 10% service charge and 5% Government Tax which came up to RM8.03. I guessed the bistro served more party goers than diners well here as it is situated within the night entertainment spots of Upper Penang Road. Just refer to the map below if you would like to pay a visit to this place.
Name: SEGAFREDO (UPPER PENANG ROAD)
Address: 3J, Upper Penang Road, 10000 Penang, Malaysia.
Tel: 604-262 2611
Opening Hours: 11.30am – 1.00am
GPS: 5.422310, 100.334820

RATING:
Ambience: 8/10 (1-4 cheap, 5-7 average, 8-10 classy)
Food Choices: 6/10 (1-4 limited, 5-7 average, 8-10 many choices)
Taste: 7/10 (1-4 tasteless, 5-7 average, 8-10 excellent)
Pricing: 9/10 (1-4 cheap, 5-7 average, 8-10 expensive)
Service: 8/10 (1-4 bad, 5-7 average, 8-10 excellent)