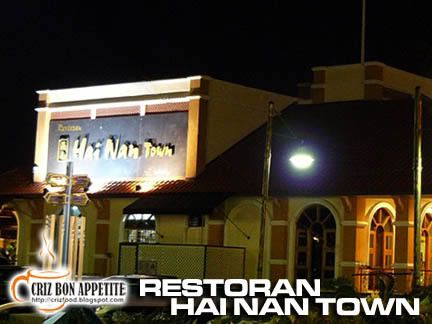 Yesterday marked an unforgettable day as I got to meet up with some of the food bloggers in Penang. Finally, I get to see those real faces behind the virtual food blogs. Those who attended the mini gathering included the three brains behind
PenangTuaPui
,
Lingzie
,
CK Lam
,
Buzzing Bee
,
Carrie
,
Gill
& hubby Jason and me. I wanted to arrive earlier to take some snap shots of the vicinity but ended up quite late at 7.45pm due to some unexpected delay. Why? Because my little gift packs only came out from the oven only at 7.20pm. LOL!
Anyway, the gathering started with us guessing who and who were Tam Jiak, Huat Koay and Fei Fei from the PenangTuaPui trio. We all were in stitches after knowing the story behind this trio. In fact the whole group of floggers who gathered there last night was a bunch of jokers. Not only do they know their taste buds well, they also know how to make everyone felt at home. Not long later, the food was served. Here were the dishes we had ordered.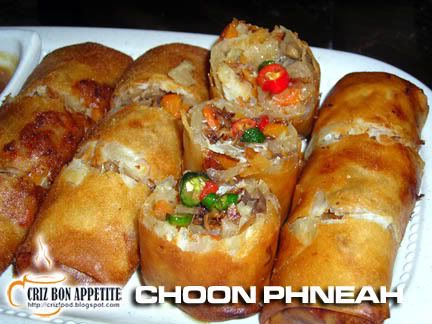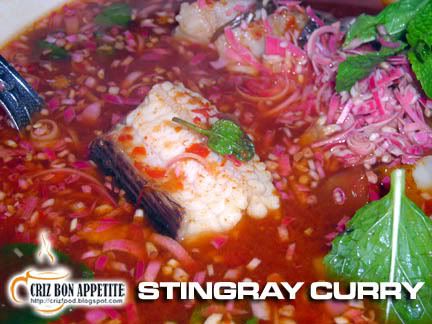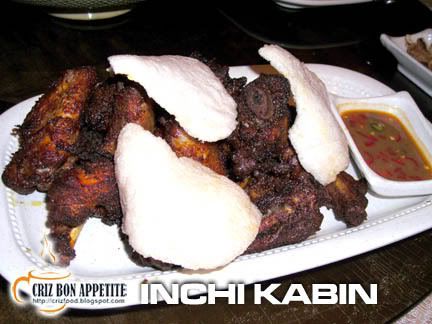 The food served that night was just average and nothing to fuss about. What really got us excited was when BuzzingBee brought out her homemade fruit tarts. Everybody was like busy shooting those 20 pieces of tarts being nicely arranged on the lazy susan. The tarts were amazing. Bee had the tarts baked to perfection with some not-so-sweet chocolate glazed at the base. She then topped the tarts with freshly sliced banana, kiwi fruit, orange and lychee. What a nice dessert for all of us.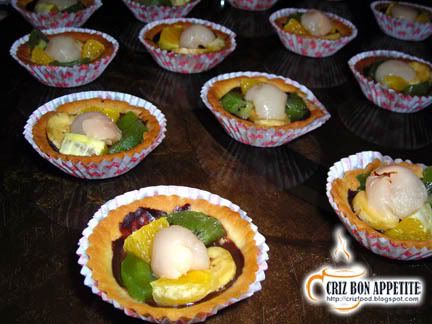 Finally, a beautiful and moist Green Tea Cake bought by Lingzie came in. Coincidentally it was Carrie's Birthday. How old was she? We dare not ask. As you know most ladies would not like to disclose their age, especially when they get a year older on their birthday. LOL! Anyway, we had lots of fun fooling around with her cake as who should get the strawberries and so on. In the end, they ended up on Carrie's plate. Here was what she had on her plate.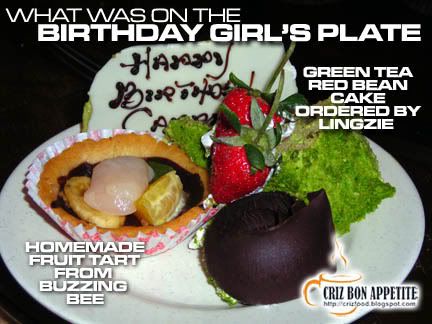 Somehow, something made my mind go wild when she made her birthday wish. Is this what she had in her mind? We won't know for sure… hahaha!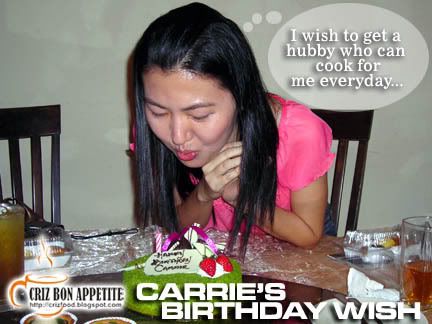 Finding the restaurant won't be hard as it is located within the vicinity of Penang's Inshore Marina, Church Street Pier and QEII along Pengkalan Weld (Weld Quay). It's a great place for gathering and to have a drink while enjoying the scenic view of the seaside.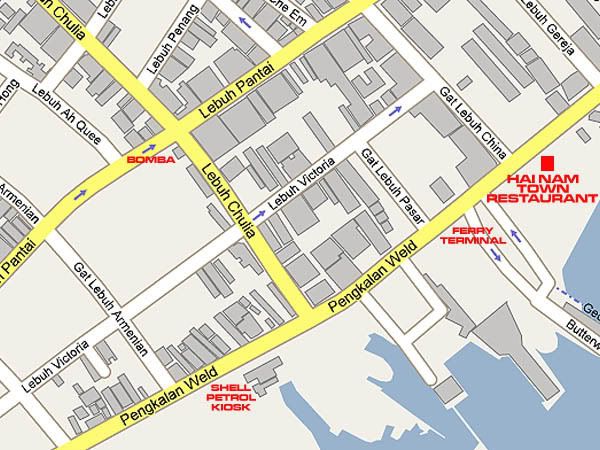 Name: HAI NAN TOWN RESTAURANT
Address: 8A Pengkalan Weld (Weld Quay), 10300 Penang, Malaysia.
Contact: 604-263 8633
Opening Hours: 6.00pm – 11.00pm
GPS: 5.414577, 100.343311
RATING:
Ambience: 8/10 (1-4 cheap, 5-7 average, 8-10 classy)
Food Choices: 6/10 (1-4 limited, 5-7 average, 8-10 many choices)
Taste: 6/10 (1-4 tasteless, 5-7 average, 8-10 excellent)
Pricing: 7/10 (1-4 cheap, 5-7 average, 8-10 expensive)
Service: 7/10 (1-4 bad, 5-7 average, 8-10 excellent)
NOTE: THE NEXT GATHERING IS SCHEDULED ON 20 SEPTEMBER 2008. IT'S GOING TO BE A POTLUCK DINNER. VENUE AND TIME WOULD BE NOTIFIED NEARER TO THAT DATE. PLEASE KEEP YOURSELF FREE IF YOU WANT TO JOIN US. SEE YOU ALL THEN FLOGGERS!