During the month of Ramadan, the holy month for Muslims to break their fast or buka puasa, diners can enjoy scrumptious traditional Malay buffet spreads at all the Vistana brand name hotels nationwide. Under the theme "Tok Wan 101 Recipes", the promotion which would start from 29 June 2014 until 27 July 2014, would be priced at RM48++ per adult and RM30++ per child (aged 4-12 years old). If you have a great appetite for great authentic Malay cuisine, this is one place you should not miss out for varieties and taste.
Let's have a look at all the sections catered just for this occasion. Please take note that some of the dishes might be replaced with another dish based on the local availability of raw ingredients or products. Firstly, you would have the outdoor area for grills. There would be Chicken Satay, Beef Satay, accompanied by condiments such as the fragrant satay peanut sauce, cucumber, onions, nasi impit (lontong/Malay rice cake) and Muar-style Otak Otak. Moreover, there would also be a Whole Roasted Lamb, served with black pepper sauce and mint yoghurt sauce. For Char Koay Teow lovers, you sure won't want to miss out a try on Penang's famous delicacy.
As for the indoor area, let's start with the basics. On the starter's spread would be the Ulam-ulaman Tempatan (local raw salad herbs and vegetables) such as Ulam Raja (cosmos caudatus), Ulam Pegaga (asiatic pennywort), Daun Selom (water dropwort leaves), Cucumber, Yardlong beans, Kacang Botol (four-angled beans), Tomato, Cabbages and Daun Kaduk (wild betel leaves), together with condiments such as Sambal Belacan Asli, Sambal Belacan Mangga Kampung, Sambal Belacan Nenas Madu, Budu and Cincalok. There would also be a Western salad section with capsicum, onions, cucumber, cherry tomatoes, purple cabbage and carrots, accompanied by dressings such as thousand island, Italian, French and balsamic vinaigrette.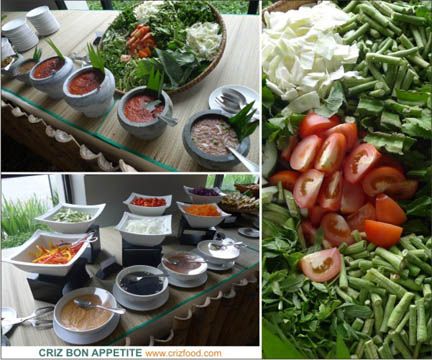 You should also check out the appetizer's section for dishes such as Kerabu Ulam (spicy mixed salad herbs), Kerabu Mangga (spicy mango salad), Acar Jelatah (cucumber, pineapple and carrot pickles), Tempe Ikan Bilis (anchovies tempe salad), Kerabu Sotong (spicy squid salad), Kerabu Ikan Tuna (spicy tuna salad), Kerabu Taugeh (spicy bean sprouts salad), Kerabu Ubut-ubur (spicy jelly fish salad), Kerabu Kaki Ayam (spicy chicken feet salad), Cucumber & Mint Raita and Cucumber Salad.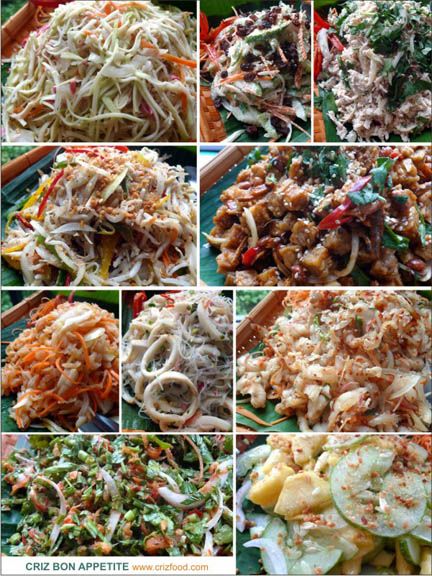 On top of that, there would also be the Pasembur, Taukua Sumbat (stuffed bean curd), a variety of deep fried salted seawater and fresh water fish (Ikan Masin Goreng) such as Ikan Gelama (common jewfish), Ikan Sepat (gourami/trichopodus trichopterus) and Ikan Bulu Ayam (anchovy family/thryssa mystax/moustached thryssa).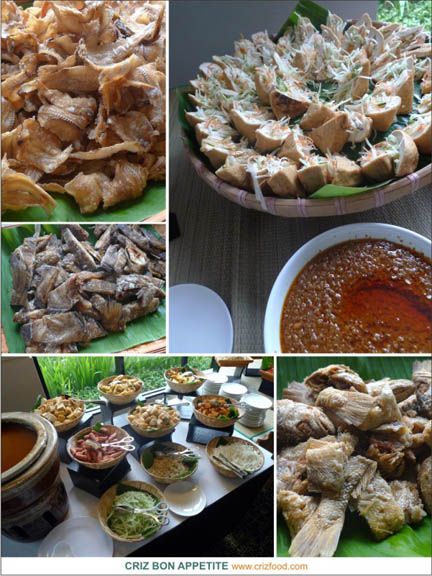 You can also check out the assortment of fruit pickles (pelbagai jeruk) and crackers (Keropok Ikan, Keropok Udang & Papadum) too.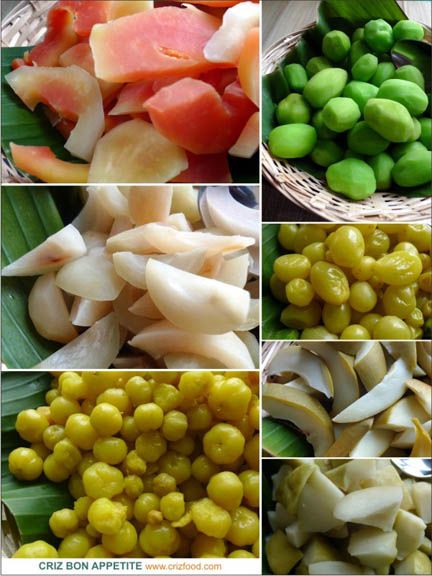 Before starting off with the main dishes, let's have a look at the action counters for lighter palate of local fares. You would have the Murtabak Ayam, served with Chicken Curry and Dhaal Curry; the Bread & Rolls section with assorted soups such as Soto Ayam (Indonesian chicken soup), Sup Kambing Berempah (spiced mutton soup) & Sup Daging Utara (beef soup); and the Noodles section where you would have soup based such as prawn, chicken and curry.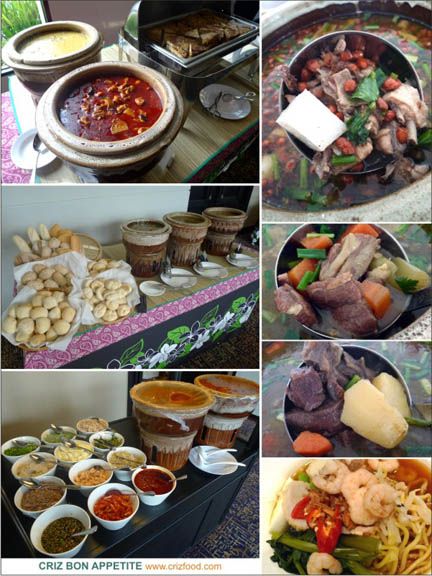 The Main Dishes section would be a spoil for options as you would have dishes ranging from Malay cuisine with a light mix of Chinese cuisine. Dishes to watch out would include Nasi Putih, Nasi Beriyani, Nasi Tomato Ayam Goreng Madu Berbijan, Daging Rendang Tok, Masak Lemak Ketam Bunga, Ikan Goreng Berempah & Daun Kari, Ayam Percik, Sotong Goreng Kunyit Berkuah, Gulai Itik Serati Kelantan, Kambing Kurma Ala India, Pajeri Terung, Sayur Kobis Goreng Kunyit, Kailan Masak Ikan Masin, Sambal Kangkung, Ayam Masak Rempah Hijau, Daging Masak Lada Hitam, Kepah Masak Cili Kering, Ikan Tilapia Masak Manis Masam, Kacang Panjang Goreng Sambal Udang Kering and Sayur Campur Ala Cina. There would also be an action counter serving your fresh fish in their signature Kari Ikan Dengan Bendi Ala Mamak.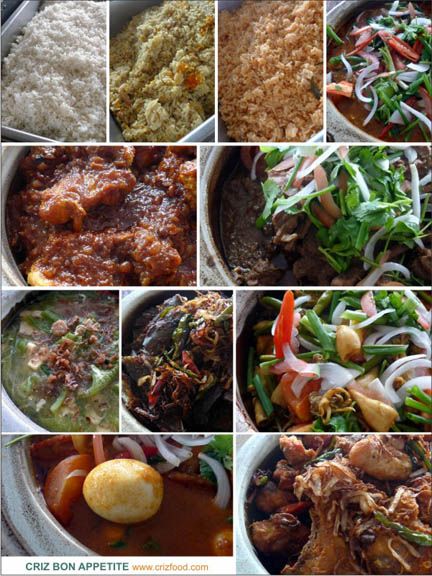 To end your meal, you can always start with the fruit sections. You would have the Rojak Buah (fruit rojak) with local tropical fruits options, served with thick and delicious rajak sauce, crushed peanuts and toasted sesame seeds. There would also be a fresh fruit cuts section where you could also savor some seasonal fruits such as the mangosteens. Coffee and Tea would also be available here with options such as Teh Tarik and Nescafe Tarik on top of the availability of Air Sirap Ros on each table.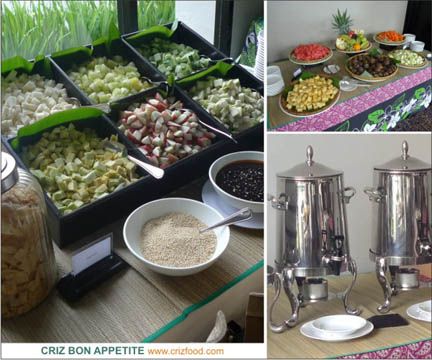 As for those with sweeter tooth, there would be 2 sections of Desserts areas serving you a mixture of Western and local delicacies. The varieties would include Bubur Kacang, Bubur Gandum, Bubur Pulut Hitam, Bubur Jagung, Chinese Pancake, Sesame Balls, Assortments of Puddings and Jellies, Tartlets, Pandan Layer Cake, Cheese Cake, Bread Pudding, Sago Gula Melaka, Floating Island, English Trifle, Crème Brulee and Herbal Jelly.
Local delicacies would include the Malaysian Kuih-Muih such as Karipap, Popiah Goreng, Donut, Kuih Ketayap, Kuih Cara Manis, Kuih Keria, Kuih Puteri Ayu, Kuih Bingka Jagung, Kuih Lapis and more.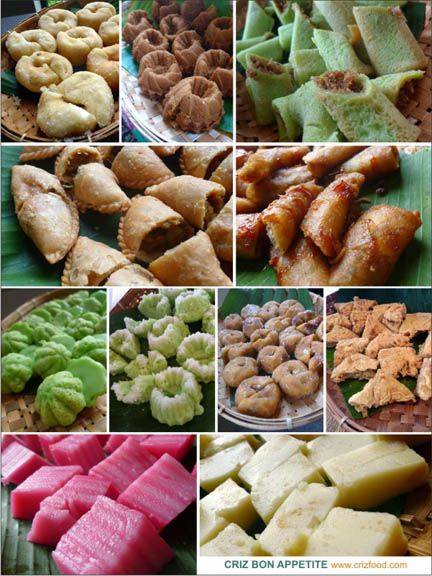 There would also be a counter for your favorite Penang Ais Kacang, Cendul and a selection of Ice Cream flavors.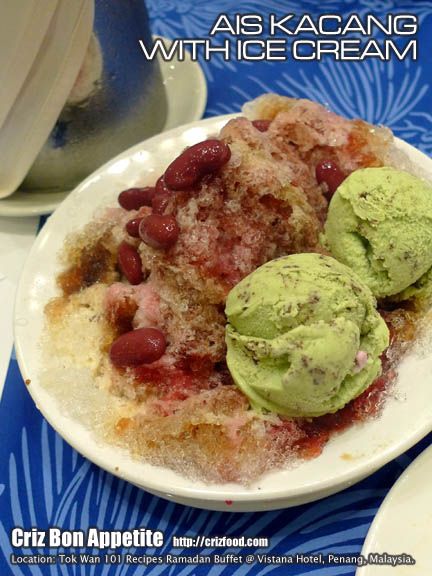 Overall, the spread of dishes for the Ramadan promotion was indeed overwhelming, considering that its offered price is also very attractive. Moreover, there would also be prayer rooms to further cater to its Muslim guests celebrating this blessed month. The "Tok Wan 101 Recipes" Ramadan Buffet is priced at RM48++ per adult and RM30++ per child (aged 4-12 years old) from 29 June 2014 until 27 July 2014. The ballroom can only cater up to 500 pax at one time, so do call in +604-646 8000 to make your advance reservations to avoid any disappointment.
The ballroom is located at the left side as you enter the hotel lobby of Vistana Hotel Penang along Jalan Bukit Gambir. Just follow your nose and it would surely lead you to the aromatic section of the hotel. You can park your car in the basement which would require you to get a token from the receptionist to scan your way out.
Name: GROUND FLOOR BALLROOM @ VISTANA HOTEL PENANG
Address: 213 Jalan Bukit Gambir, 11950 Bukit Jambul, Penang, Malaysia.
Contact: 604- 646 8000
Business Hours: 6.30pm-9.30pm (Ramadan Buffet from 29 June 2014 until 27 July 2014)
GPS: 5.336334, 100.291527
RATING:
Ambience: 7.5/10 (1-4 cheap, 5-7 average, 8-10 classy)
Food Choices: 9/10 (1-4 limited, 5-7 average, 8-10 many choices)
Taste: 8/10 (1-4 tasteless, 5-7 average, 8-10 excellent)
Pricing: 6/10 (1-4 cheap, 5-7 average, 8-10 expensive)
Service: 8/10 (1-4 bad, 5-7 average, 8-10 excellent)