For those who have frequent E&O Hotel (Eastern & Oriental Hotel), you would know that it has the reputation of pampering its diners with the best and freshest choice of dishes for their various promotions. Currently, Sarkies Corner at the old wing of E&O Hotel is having their Seafood Steamboat Promotion from 6.30pm until 10.30pm on a daily basis. Priced at RM88.00nett (adult) and RM35.00nett (child from 6-12 years old), diners would get to savor the fresh ingredients with their richly pepped up soup stocks. Of course, it's best to enjoy the steamboat with your family members and friends. There won't be fun when you are having the steamboat alone right?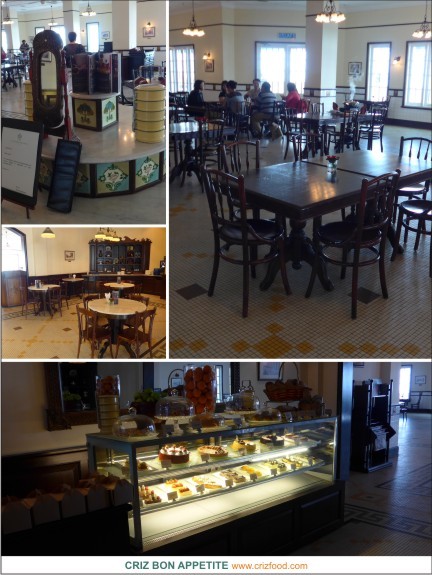 There would be 3 options for your soup base, namely clear chicken soup, Chinese herbal soup and tomyam soup. You can only choose one option and the soup is refillable.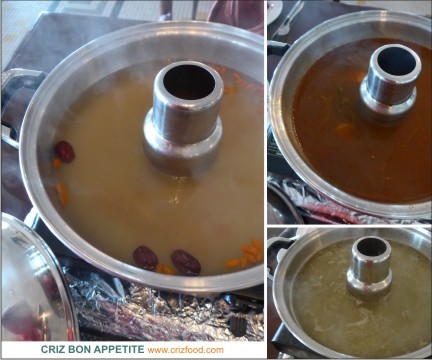 Basically, you would be served with 2 big plates of fresh ingredients for your order. The main "seafood/meat" plate would consist of crabs (one crab per person), prawns, scallops, mussels, bamboo clams, salmon slices, chicken slices, beef slices and fish balls. On the second "vegetable" plate would consist of napa cabbages, baby bok choy, enoki mushrooms, oyster mushroom, Shimeji bunapi mushrooms, wood ear fungus, Japanese tofu, eggs (one egg per person) and dried bean curd sticks. Condiments provided would include their spicy homemade chili ginger garlic sauce (this is spicy hot but I like it!), sesame oil, soy sauce, red sweet potato sauce, red chilies and garlic in oil. Note: If you are not a beef eater, please inform the kitchen so that they can replace something else for you.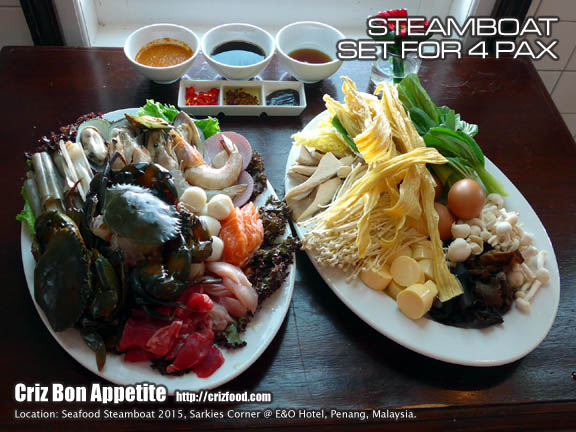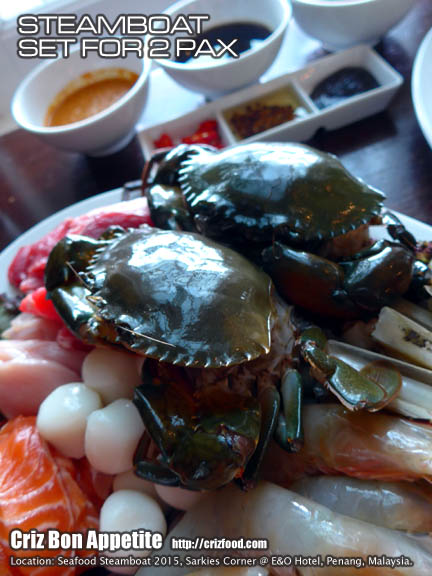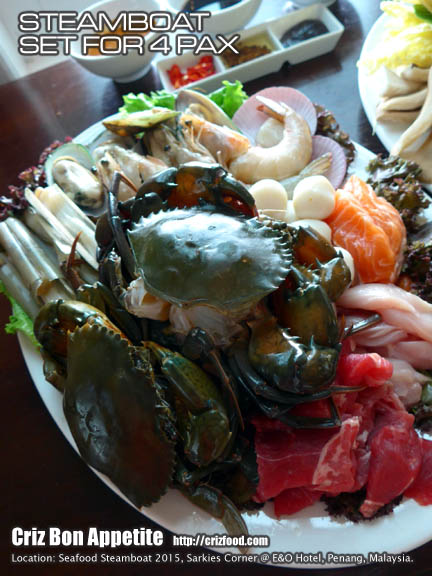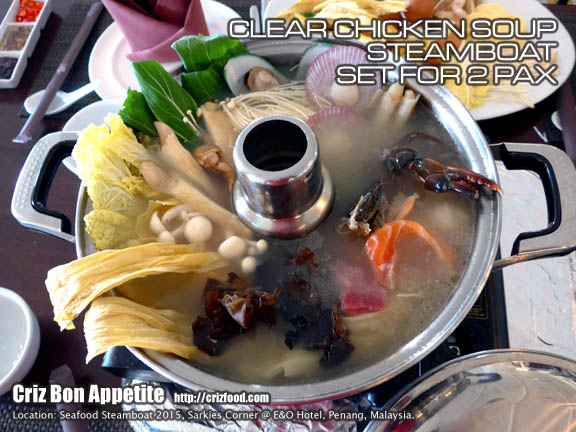 Overall, I quite like the concept of serving steamboats in Sarkies Corner @ E&O Hotel. At least I won't have to wash up after all the hectic preparations in the kitchen~ LOL~ 😛 The best part on the steamboat was to have all the fresh seafood simmering inside the hot pot and infused the soup with lovely oceanic flavors. Well, the more people there are, the more seafood you would get, thus richer after cooking soup base.
Eastern & Oriental Hotel, Penang (next to Penang Bowl) is located along Lebuh Farquhar. If you are coming from Jalan Sultan Ahmad Shah towards Weld Quay, keep to your left immediately after passing by CitiBank. When you see the Penang Bowl building on your left (UMW Toyota opposite), please slow down. Turn left immediately after the Penang Bowl entrance. The E&O Hotel car park is situated just inside the Victory Annexe building. Parking charges would be a maximum of RM6 (weekdays: Monday-Thursday) and RM12 (weekends: Friday- Sunday). Sarkies Corner is located within the old wing of the hotel.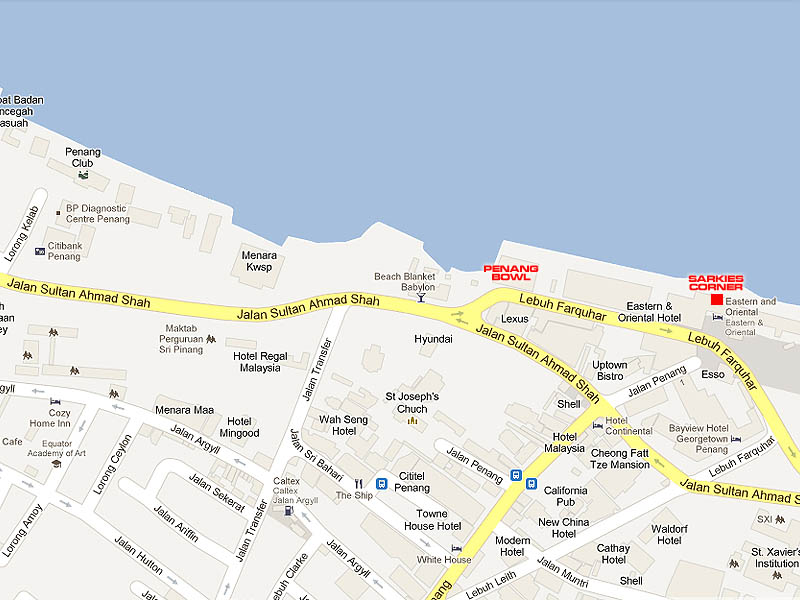 Name: SARKIES CORNER @ EASTERN & ORIENTAL HOTEL
Address: 10 Lebuh Farquhar, 10200 Penang, Malaysia.
Contact: 604-222 2000
GPS: 5.423624, 100.334988
RATING:
Ambience: 8.5/10 (1-4 cheap, 5-7 average, 8-10 classy)
Food Choices: 7.5/10 (1-4 limited, 5-7 average, 8-10 many choices)
Taste: 8/10 (1-4 tasteless, 5-7 average, 8-10 excellent)
Pricing: 7.5/10 (1-4 cheap, 5-7 average, 8-10 expensive)
Service: 8/10 (1-4 bad, 5-7 average, 8-10 excellent)