HIGHLIGHTS:
Jamuan Buka Puasa: 28 June 2014 to 27 July 2014 (7.00pm – 10.30pm)
Sundays – Tuesdays: RM96++ (adult)/RM48++ (child)
Wednesdays – Saturdays: RM110++ (adult)/RM65++ (child)
'Salam Aidilfitri' Hi-Tea: 28 & 29 July 2014 (Monday & Tuesday: 12.00 noon-2.30pm)
Price: RM78++ (adult)/RM39++ (child)
'Salam Aidilfitri' Buffet Dinner: 28 & 29 July 2014 (Monday & Tuesday: 7.00pm-10.30pm)
Price: RM110++ (adult)/RM65++ (child)
Sarkies @ E&O Hotel (Eastern & Oriental Hotel) will kick off their "Jamuan Buka Puasa" effective 28 June 2014 until 27 July 2014 from 7.00pm until 10.30pm daily. Please take note that the pricing for each day might be different as shown above as there would be a whole roasted lamb on certain days.
Unlike other hotels or restaurants which would serve an almost 100% Ramadan month dishes, E&O Hotel would still maintain their signature dishes on each night. Some of those dishes would include their famous Char Koay Teow, Roasted Duck, Sushi & Sashimi, Grilled Beef, Grilled Lamb, Grilled Seafood, Cold Seafood corner and of course their wide selection of pastries and cakes.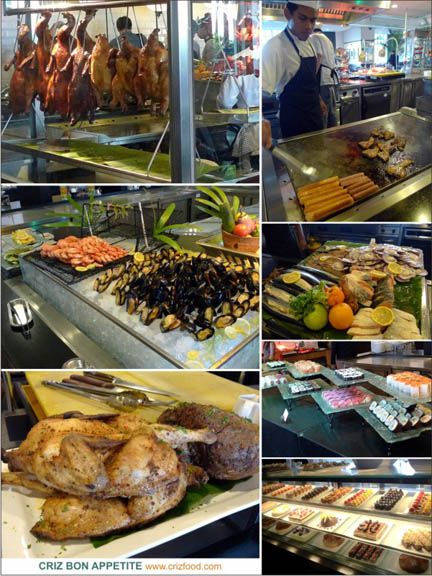 Other than the standard dishes as stated above, you would get some spread of delectable Malay cuisine during the holy month of Ramadan, starting with Appetizer such as Ulam Ulaman, Pelbagai Kerabu, Cucur Udang, Pasembur, Bergedil, Acar Rampai and more with Dressings and Condiments such as Sambal Belacan, Budu, Tempoyak, Cincalok, Nam Pra, Pickled Fruits, Salted Egg, Salted Fish and Assorted Crackers.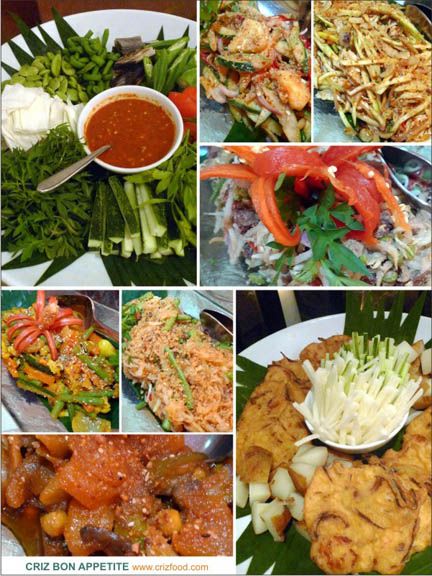 Of course there will be the Sup Ekor, a spicy version of oxtail soup and Main Dishes such as Nasi Putih, Nasi Tomato, Daging Masak Kicap, Kari Kambing dengan Ubi Kentang, Ayam Goreng Berempah, Telur Dadar, Sayur Campur Goreng Kunyit, Ikan Panggang, Udang Rempah Kering, Bubur Lambuk. Ayam Percik Padang, Daging Rendang Tok, Kambing Masak Hitam Belanda, Sambal Tumis Sotong Petai, Udang Lemak Nenas, Gulai Puyuh Daun Selasih, Lemang dan Serunding and more.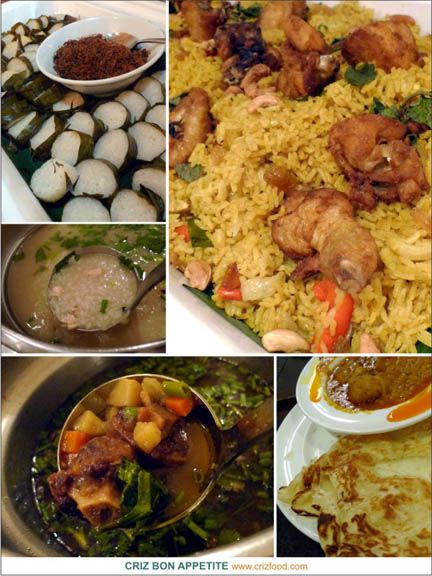 On top of the usual spread of Western Desserts, you would also expect to see some Assorted Malay Kuih, Bubur Kacang, Buah Kurma, Goreng Pisang, Rojak Padang Kota, Buah-Buahan Tempatan (Local Fruit Cuts) and more.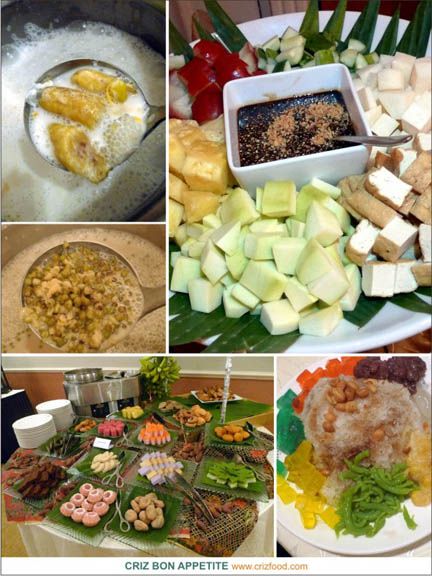 Overall, Sarkies @ E&O Hotel has a more international spread of dishes compared to the many hotels I have been to, thus catering more to those international house guests and visitors whom might not be too use to cuisine which are too spicy and pungent such as the Malay cuisine to their taste buds.
Eastern & Oriental Hotel, Penang (next to Penang Bowl) is located along Lebuh Farquhar. If you are coming from Jalan Sultan Ahmad Shah towards Weld Quay, keep to your left immediately after passing by CitiBank. When you see the Penang Bowl building on your left (UMW Toyota opposite), please slow down. Turn left immediately after the Penang Bowl entrance. The E&O Hotel car park is situated just inside the Victory Annexe building. Parking charges would be a maximum of RM6 (weekdays: Monday-Thursday) and RM12 (weekends: Friday- Sunday)
Name: SARKIES @ EASTERN & ORIENTAL HOTEL
Address: 10 Lebuh Farquhar, 10200 Penang, Malaysia.
Contact: 604-222 2000
GPS: 5.423624, 100.334988
RATING:
Ambience: 8.5/10 (1-4 cheap, 5-7 average, 8-10 classy)
Food Choices: 8/10 (1-4 limited, 5-7 average, 8-10 many choices)
Taste: 8/10 (1-4 tasteless, 5-7 average, 8-10 excellent)
Pricing: 8/10 (1-4 cheap, 5-7 average, 8-10 expensive)
Service: 8/10 (1-4 bad, 5-7 average, 8-10 excellent)