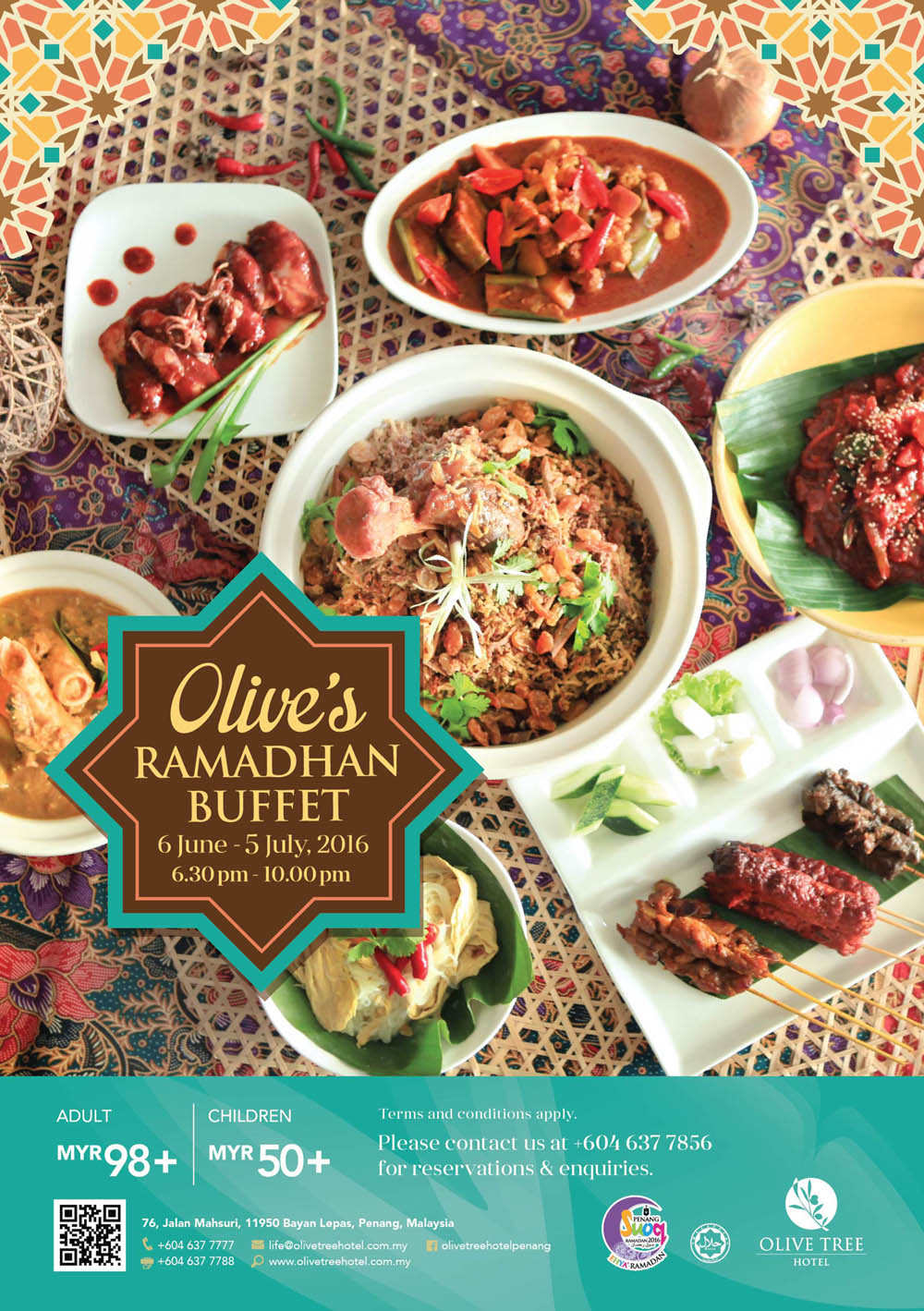 Have you tried the Olive's Ramadhan Buffet at Sukkah Coffee House @ Olive Tree Hotel, Penang, during the holy month of breaking fast? The buffet has an array of appetizing yet authentic Malay and Middle Eastern dishes coupled with other international selections. The promotion would be from 6 June 2016 until 5 July 2016 from 6.30pm to 10.00pm. It's priced at RM98+ (adult) and RM50+ (child), where diners could enjoy the delicious iftar dishes until their hearts' contents. For reservation and enquiries, please contact Sukkah Coffee House at +604-637 7856 to make prior booking to avoid any disappointment.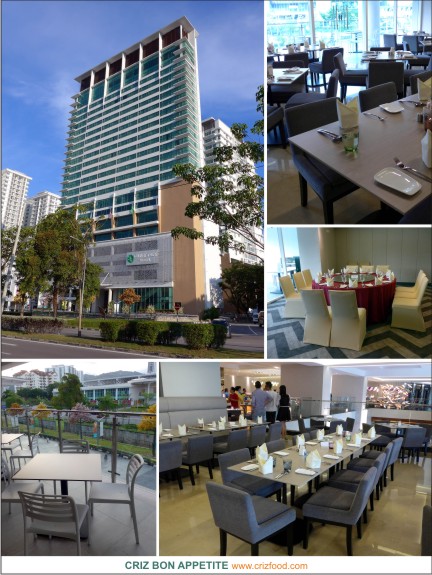 The Appetizers and Salads would include Individual Salad (Chicken Salad, Pasta Salad, Seafood Salad & Mushroom Salad), Gado-gado with Peanut Sauce, Ulam-ulaman with Sambal Belacan, Sambal Cincaluk, Sambal Mempelam, Sambal Udang Kering, Sambal Kelapa, Jelatah, Tau Kua, Acar Buah, Acar Rampai, Sambal Ikan Bilis, Ikan Masin, Telur Masin, Jeruk-jeruk, Keropok Lekor, Keropok Ikan, Keropok Udang, Papadum, Ketupat, Lemang with Serunding Ayam, Serunding Daging, Serunding Udang, Hummus, Babaganoush and Tabouleh.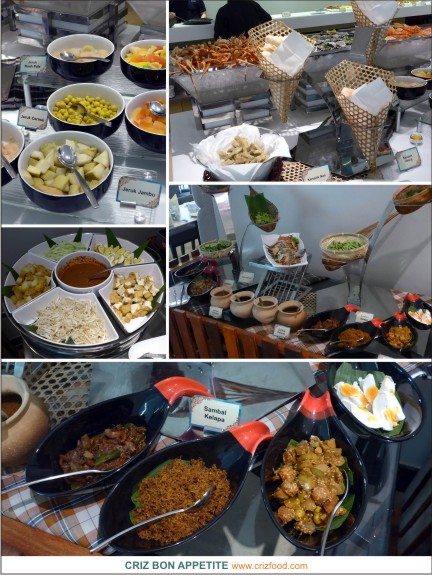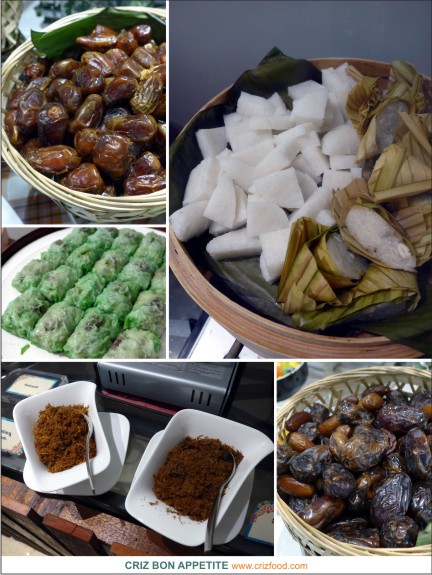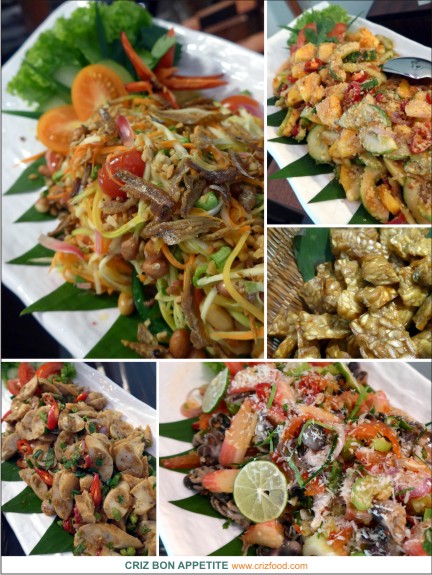 There would also be a section for Seafood on Ice which would consist of Shrimps, Snow Crab Legs and Fresh Oysters. For seafood lovers, these would be just some basics but it would still be enough to fill up your appetite.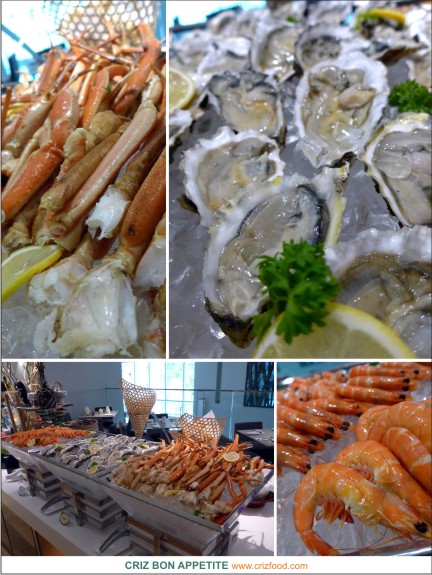 For Hot Dishes, you would expect to have dishes such as Sayur Campur, Kobis Goreng Kunyit, Ekor Lembu Masak Merah, Kambing Kerutuk Pantai Timur, Ayam Masak Madu, Burung Unta Goreng dengan Halia, Kari Kepala Ikan, Sotong Goreng, Udang Karang Berlada, Otak-Otak, Tandoori Wrap, Koay Teow Goreng, Nasi Hujan Panas and Nasi Puspa Wangi. For a change, it was great to have tried out their garlic stir fried ostrich meat (Burung Unta Goreng dengan Halia) which was indeed juicy and tender. The aromatic toasted and sambal fried dried cuttlefish (Sotong Goreng) was also another great dish to savor especially with fragrantly steamed rice.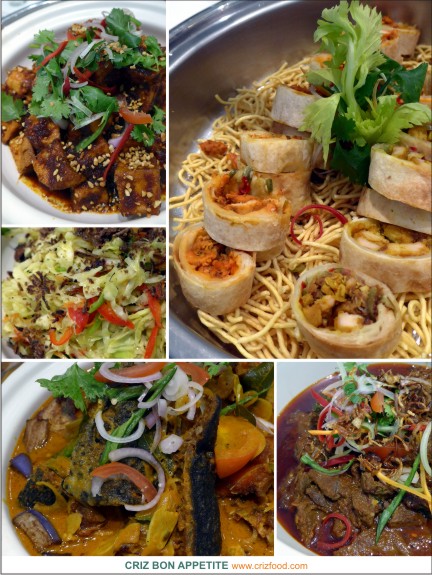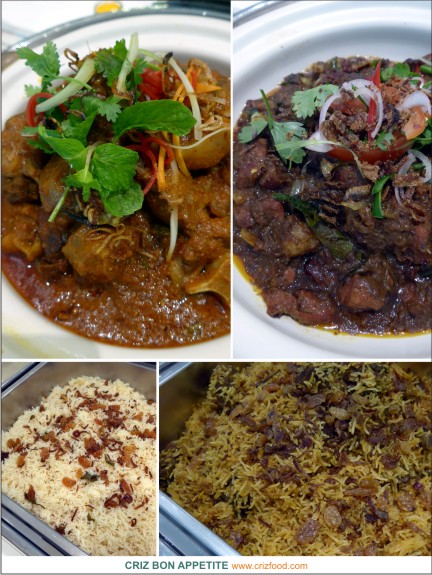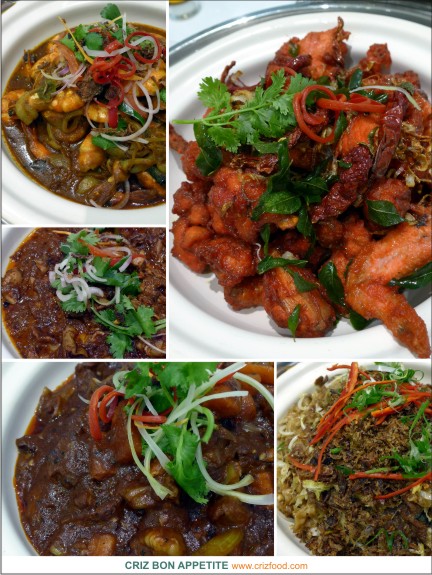 From the Action Stalls, some of the items would include Beef & Chicken Satay with Peanut Sauce, Beef & Chicken Tandoori, Roti Prata with Dhal Curry, Murtabak with Pickled Onion, Pasembur with Condiments, Roasted Lamb, Sheesh Kebab (Mutton & Chicken), Sup Kambing, Koay Teow Soup with Condiments and Bubur Lambuk with Condiments. From my dining experiences savoring all the buffets amongst the hotels, Sukkah Coffee House indeed served the best Chicken Satay with big chunks of well marinated and juicy skews of grilled meat, just with the right flavors to my liking. Surprisingly, these delicious skews were skillet-grilled until perfection.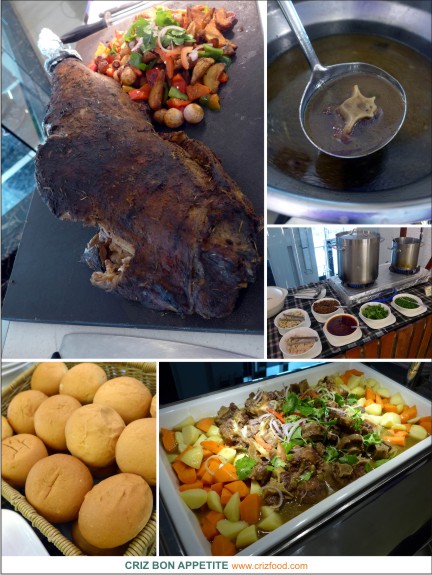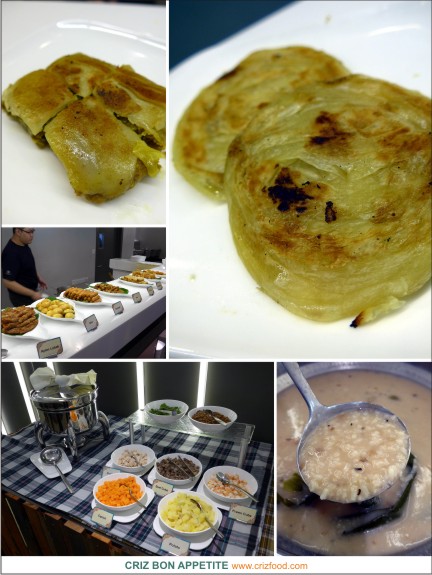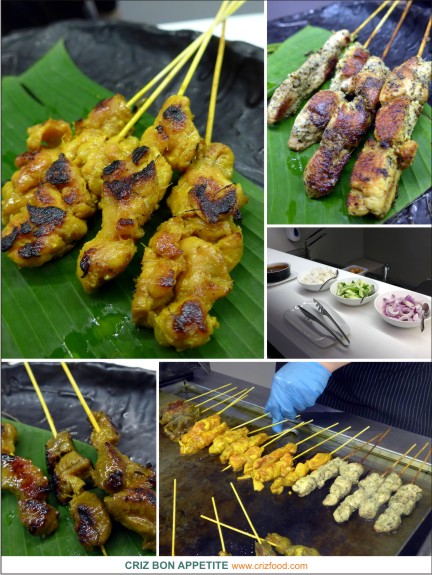 For Desserts and Beverages, you would get items such as Ice Cream Potong, Crushed Ice & Tutti Fruiti with Condiments, Leng Chee Kang, Buah Kurma Madu, Local Seasonal Whole Fruits, Assorted Fruit Platter, Assorted French Pastries, Whole Cakes, Cream Caramel Pudding, Cream Brulee, Bubur Kacang, Linzer Torte, Durian Crepe, Fruit Pavlova, Local Kuih-Muih and beverages such as Air Bandung, Soya Milk with Cincau, Mata Kucing, Young Coconut, Teh Tarik and Kopi Tarik. We did try out their Apple Crumble and it was heavenly with just the right amount of added grounded cinnamon and sweetness to my personal liking. Moreover, the fresh pods made Vanilla Sauce had just the right creamily and consistency to boost up the flavors of the lovely dessert.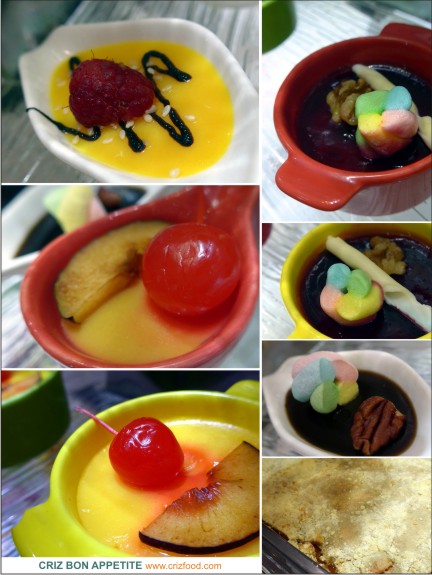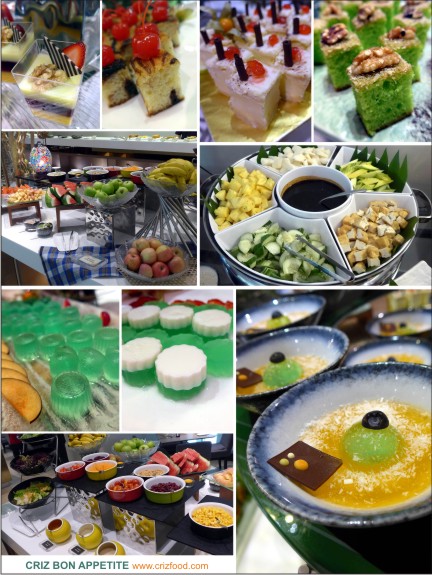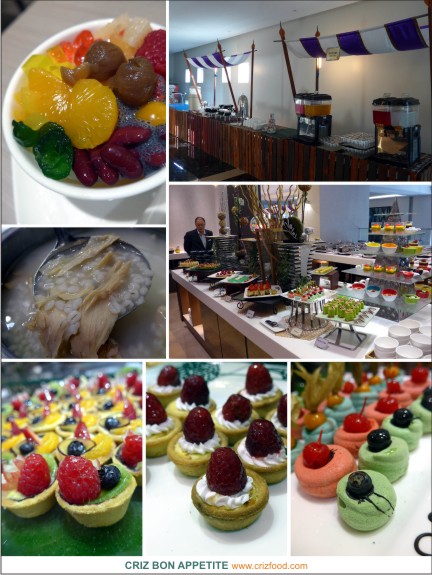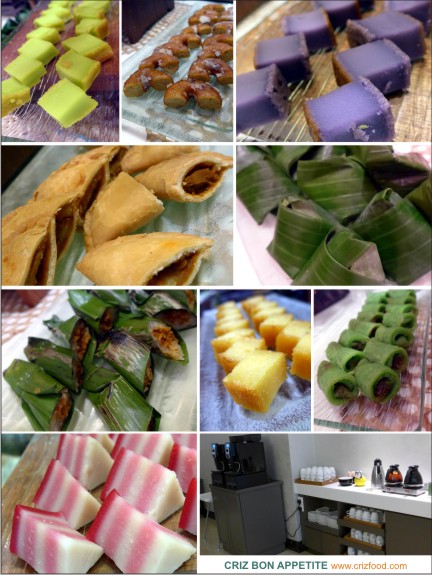 Overall, the spreads for the Olive's Ramadhan Buffet was up to its standard with some dishes outshone many other buffets out there. However, there are still rooms for improvements especially at the dessert section where the jellies were rather "plain" without much uniqueness to my personal liking. They could have come out with some crystal jellies, puddings, etc rather than having some large servings of konnyaku jellies.
More Ramadhan Mubarak Deal below: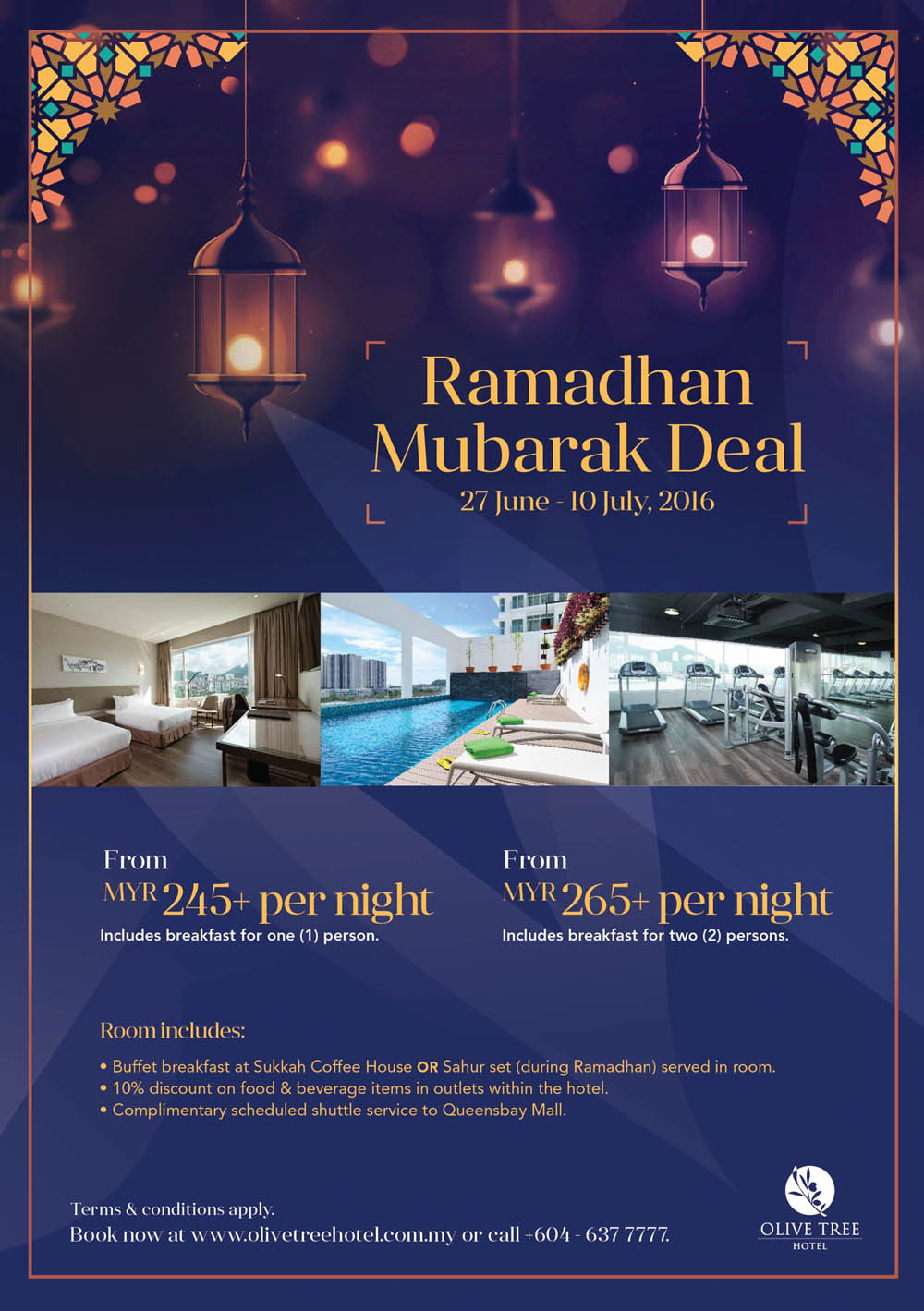 The Sukkah Coffee House @ Olive Tree Hotel Penang is located just opposite the Subterranean Penang International Conference & Exhibition Centre (SPICE – formerly known as PISA aka Penang International Sports Arena) along Jalan Mahsuri. If you are coming from Bukit Jambul via Jalan Tun Dr. Awang towards the Penang International Airport (PIA), turn left into Jalan Mahsuri at the traffic lights immediately after you have passed the SPICE. Keep right and drive up until the traffic lights and make a U-Turn. You can see the hotel on your left. Park your car and use the elevator or escalator to Level 2 and you can see the Sukkah Coffee House there.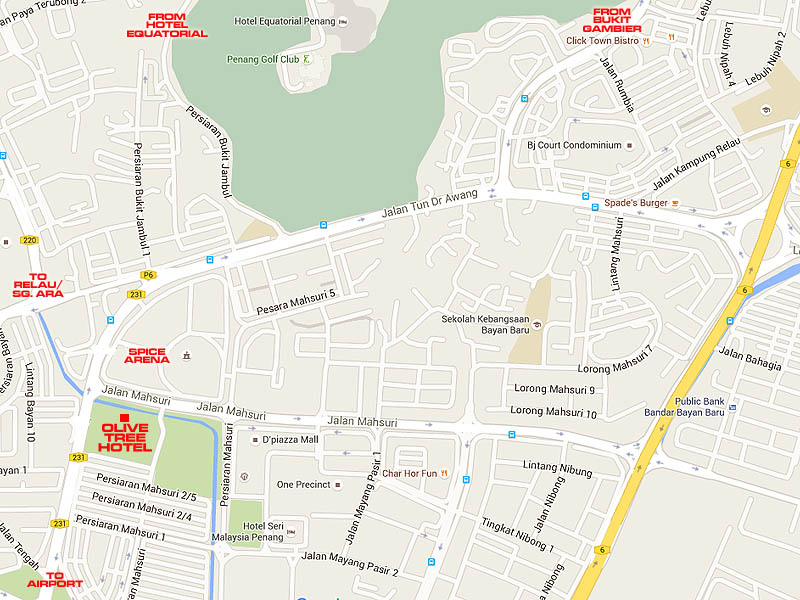 Name: SUKKAH COFFEE HOUSE @ OLIVE TREE HOTEL PENANG
Address: 76, Jalan Mahsuri, 11950 Bayan Lepas, Penang, Malaysia.
Contact: +604-637 7856
Business Hours:
Breakfast: 6.00am-10.30am
Lunch (Monday to Friday): 12.00noon-2.30pm
Lunch (Saturday & Sunday): 12.00noon-3.00pm
Dinner: 6.30pm-11.00pm
GPS: 5.327101, 100.279070
RATING:
Ambience: 7/10 (1-4 cheap, 5-7 average, 8-10 classy)
Food Choices: 8/10 (1-4 limited, 5-7 average, 8-10 many choices)
Taste: 8/10 (1-4 tasteless, 5-7 average, 8-10 excellent)
Pricing: 7.5/10 (1-4 cheap, 5-7 average, 8-10 expensive)
Service: 8/10 (1-4 bad, 5-7 average, 8-10 excellent)
About Olive Tree Hotel

: Nestled along the industrial and corporate corridors of Penang, the Olive Tree Hotel is a Green Building Index (GBI) compliant hotel that boasts easy access to major landmarks and hosts a convenient and conducive environment for business and leisure travelers alike. A 25-storey statement of well profound architecture and hospitality with a choice of 228 rooms and 24 suites, guests can expect not only a functional space that is sure to give the utmost comfort, but also a memorable experience. The Olive Tree Hotel Penang is also built to cater to meetings, conventions, banquets and weddings. It houses a Grand Ballroom with a mezzanine gallery that that can comfortably accommodate up to 720 people and 7 function rooms with various dimensions for various events.