Terrace Bay Restaurant @ Copthorne Orchid Hotel, Penang, is currently promoting their Western Galore Buffet Dinner on every Fridays of the month from 7.00pm until 10.00pm. Priced at RM49nett per pax (Adult) and RM30nett (Child), this promotion would feature an array of Western dishes ranging from appetizers, soup, main and desserts.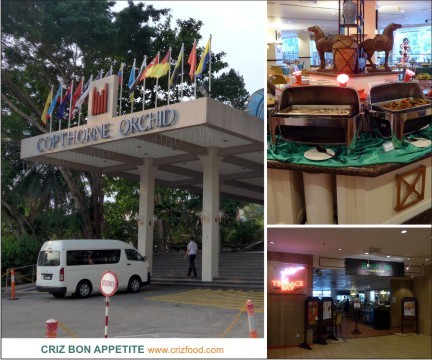 For Starters & Soup, you would be expecting to get dishes such as Garden Green Salad, Nicoise Salad, Greek Salad with Cheese and Potato Salad with dressings such as Thousand Island, French and more. As for the soup, there was the Green Pea Soup served with Garlic Bread and Dinner Rolls.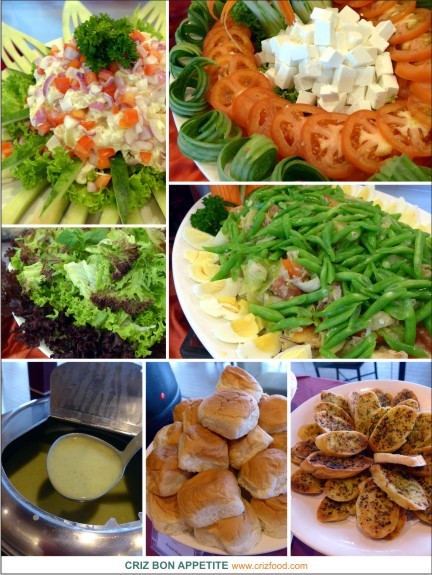 As for Main Course, the spread could be quite simple but palatable to one's needs. Items served could include Pilaf Rice, Chicken Cordon Bleu, Seabass Fillet with Herbs Butter, Lamb Moussaka Tomato Sauce, Braised Beef Short Ribs with Mashed Potatoes, Pasta with Crabmeat & Roasted Broccoli and Buttered Mixed Vegetables.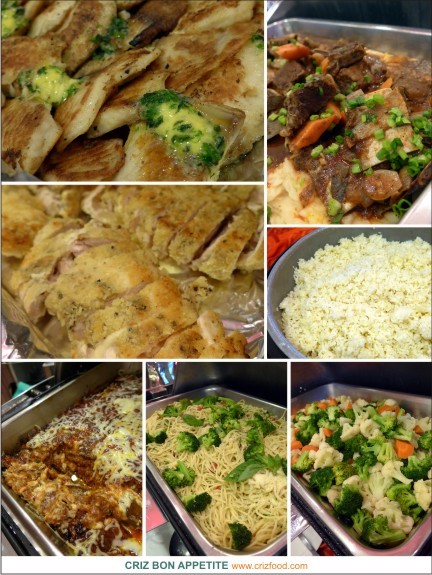 Desserts might include Mini Fruit Tartlets, Fruit Puddings, Jellies in Glass, Crème Caramel, Chocolate Cake, Bread Butter Pudding and Fresh Fruit Platter. Coffee and Tea were on a free flow basis.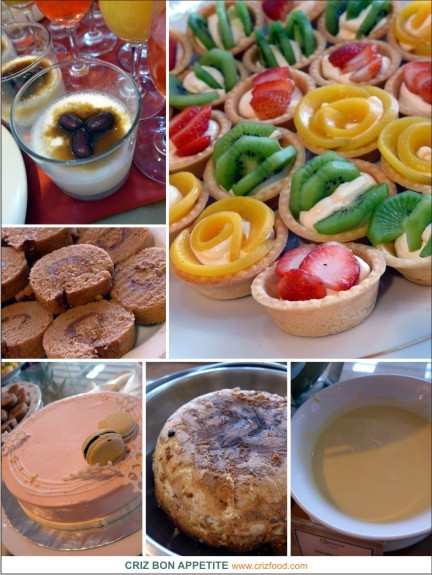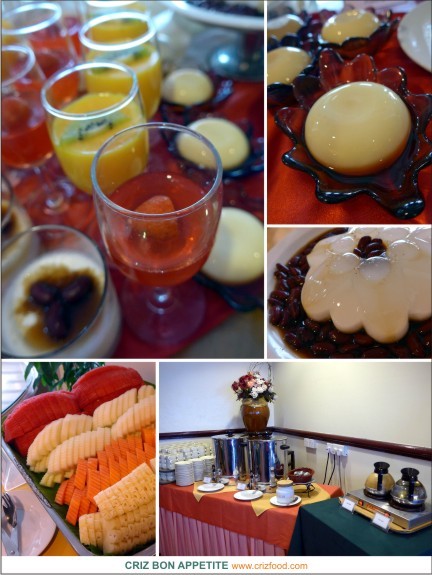 Do also check out their other promotions as shown in the posters below: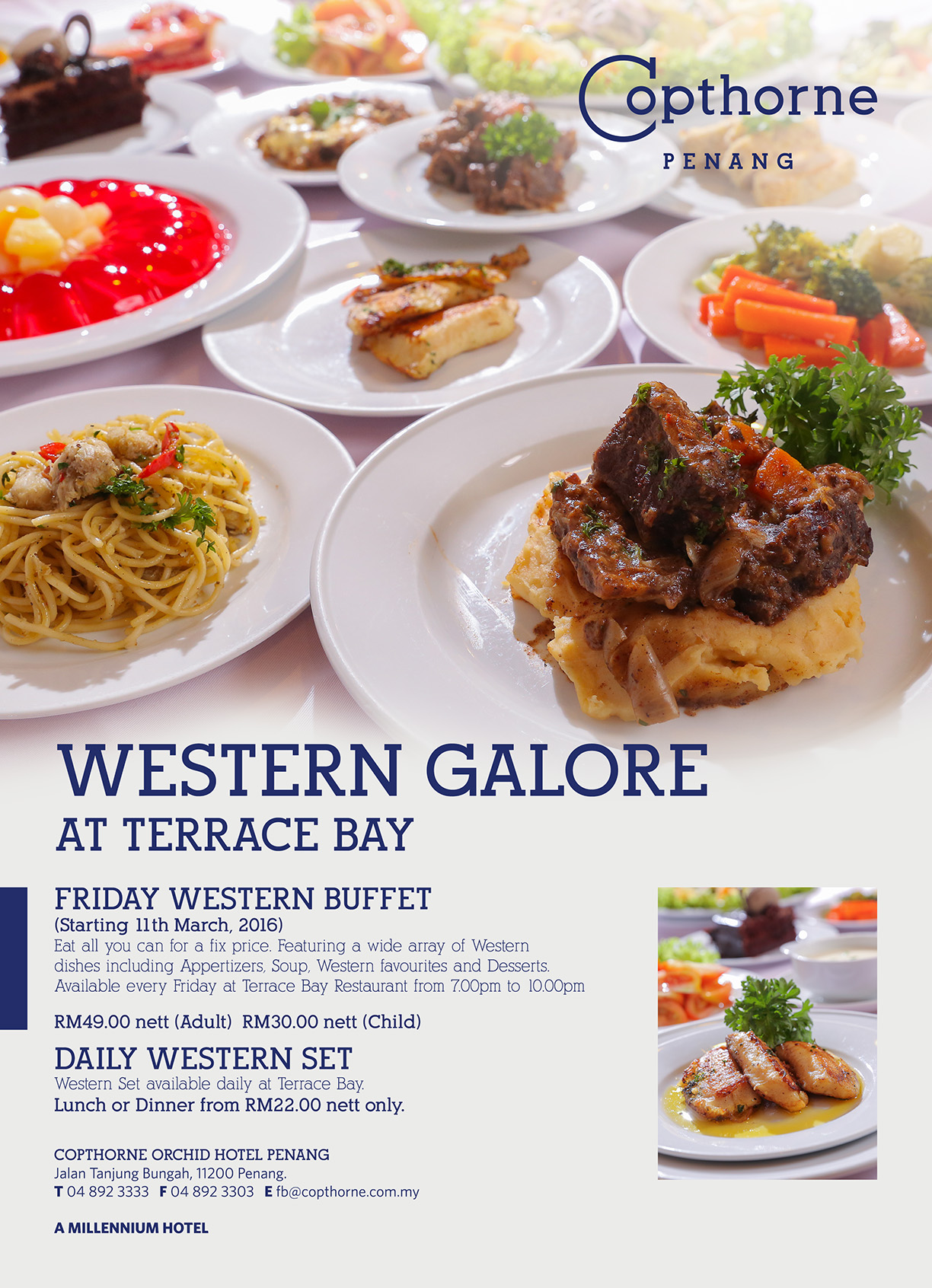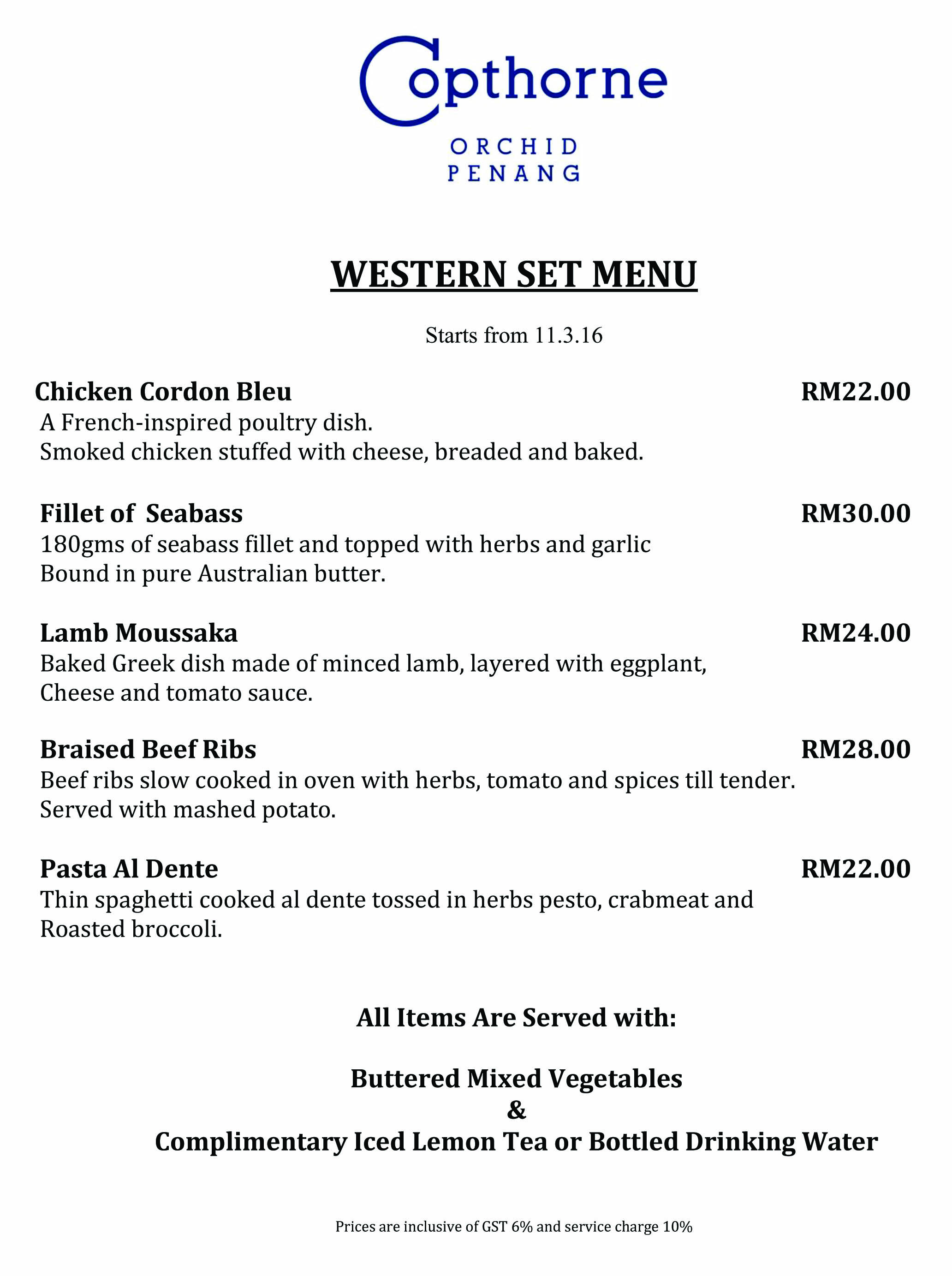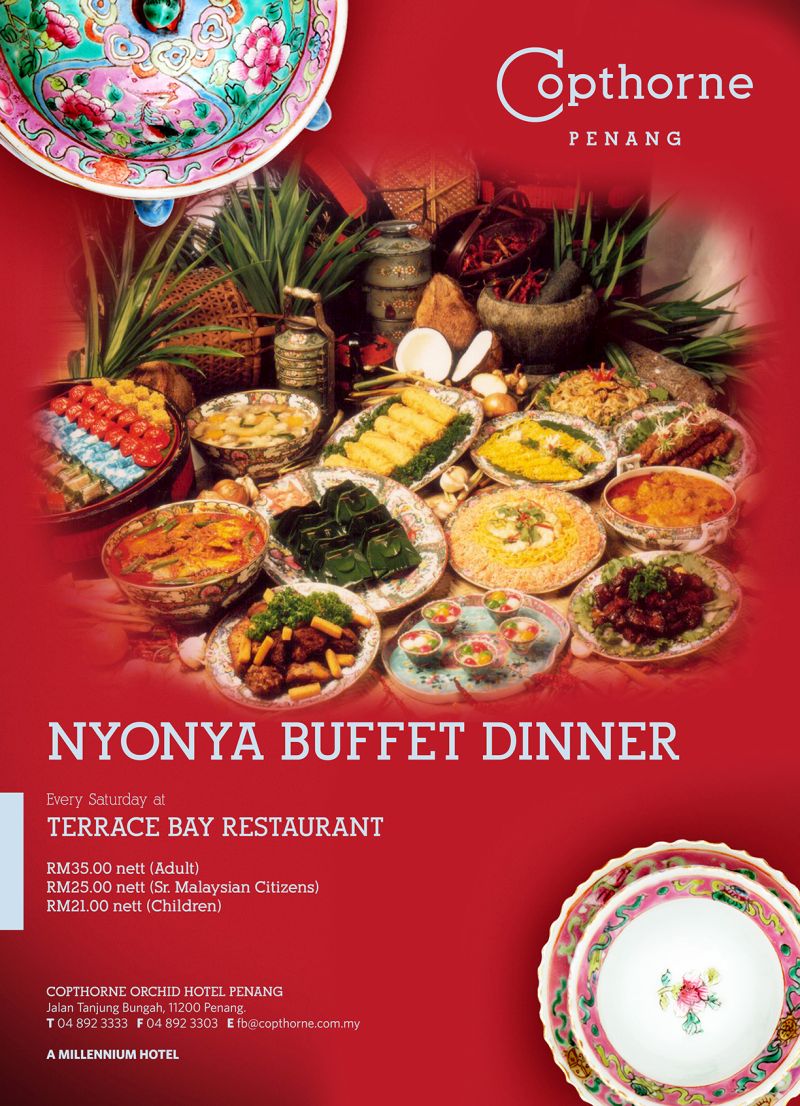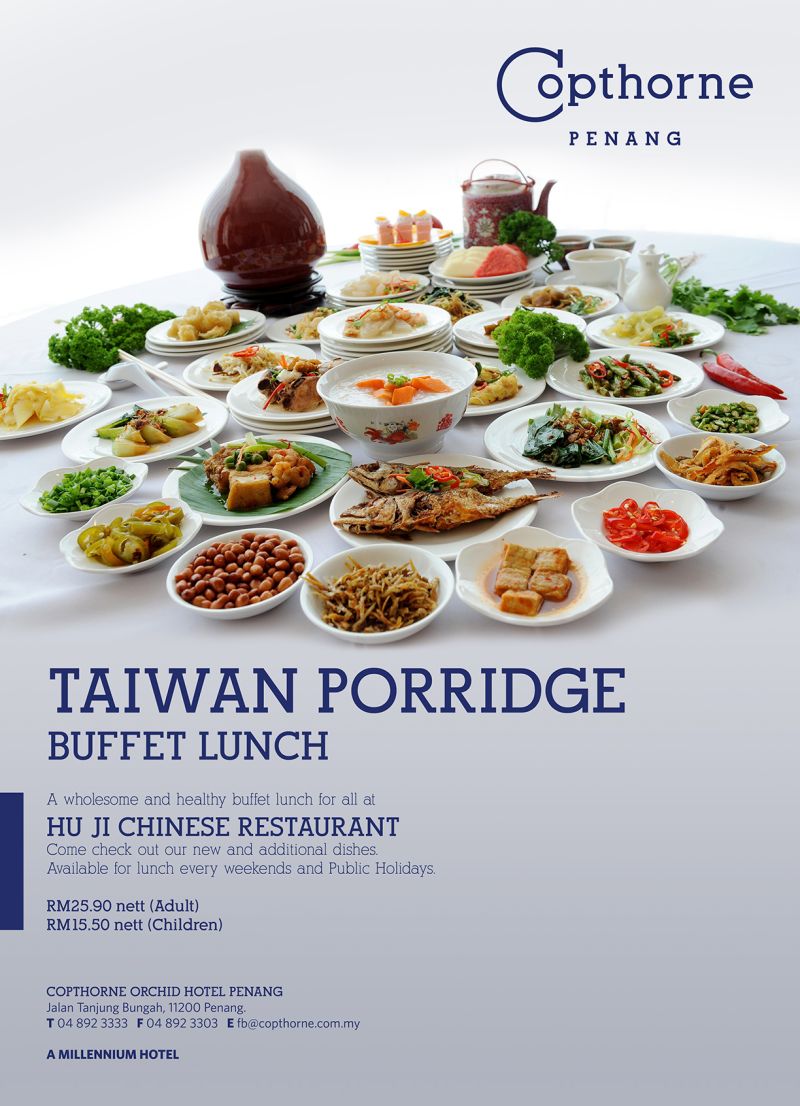 It's not hard to locate the restaurant as it's within the premises of Copthorne Orchid Hotel Penang. Drive all the way up towards Batu Ferringhi. After the traffic lights at the Kompleks Makanan Selera Mutiara (Hillside), you can see the hotel on your right. You've to keep right and make a U-turn at a junction further up. There would be ample car parks outside as well as the basement. Walk straight until the end of the lobby until you see the stairways towards the swimming pool. Walk downstairs and you can see Terrace Bay Restaurant there.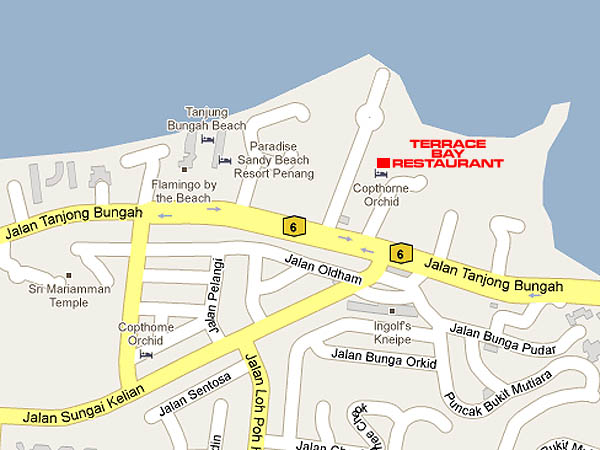 Name: TERRACE BAY RESTAURANT @ COPTHORNE ORCHID HOTEL PENANG.
Address: Jalan Tanjung Bungah, 11200 Penang, Malaysia.
Contact: 604-892 3333
Opening Hours:
Buffet Lunch: 12.00 noon – 2.30pm
Buffet Dinner: 7.00pm – 10.00pm
GPS: 5.463599, 100.229199
RATING:
Ambience: 8/10 (1-4 cheap, 5-7 average, 8-10 classy)
Food Choices: 7.5/10 (1-4 limited, 5-7 average, 8-10 many choices)
Taste: 7.5/10 (1-4 tasteless, 5-7 average, 8-10 excellent)
Pricing: 7/10 (1-4 cheap, 5-7 average, 8-10 expensive)
Service: 9/10 (1-4 bad, 5-7 average, 8-10 excellent)