Note: This restaurant has ceased operation.
Ramen has been getting so many responses recently that my friend had even opened up a shop specializing in Ramen and Pasta in Taiwan. It would be absurd to fly all over to Taiwan just to have a taste of her wonderfully photographed meals, especially her XO Sauce Ramen and Fried Rice. I have been longing for that dish for so long until I found a shop right here in Penang along Jalan Burmah in Pulau Tikus itself.
The place could not be prominently seen along the main road as it was hidden behind a row of shophouses. I would not say that the restaurant is grand and heavily decorated but it has the quiet and relax ambience for some good food and internet browsing. They do provide wifi facilities but it is hotspot. It would not be as fast but still you can do some simple emailing and browsing.
Coming back to the menu, you will expect to see a thick menu book which has beautiful taken shots of ramen dishes ranging from Taiwanese, Western, Thai, and Japanese styles. All the dishes are pork free. Of course I opt for the XO Sauce Seafood Ramen. The taste is marvelous with big prawns, fish fillet, squids and green vegetables. Except that the squids are rather rubbery hard, everything was perfect.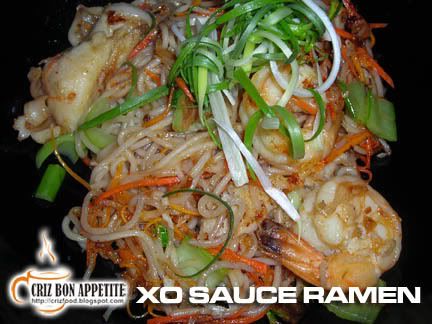 Next in the list was the Western plus Oriental style of ramen. We ordered the Sesame Chicken Ramen. It looked like spaghetti with bolognaise sauce with deep fried chicken fillet but it has the taste of mild sesame flavor. Not a bad combination though. Something different compared to the norm.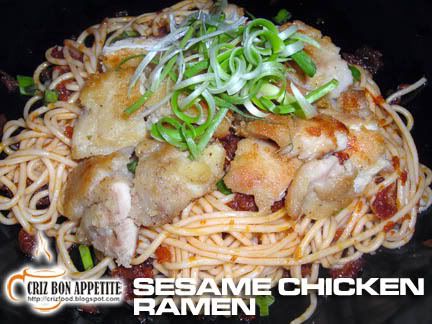 We also ordered a set of 4 fried shui gao (dumpling) to try out. The skin is totally different compared to the Wan Than Mee ones as these are more springy. Not bad for a new taste but I would prefer the filling to be richer. It came with ginger strips pickle.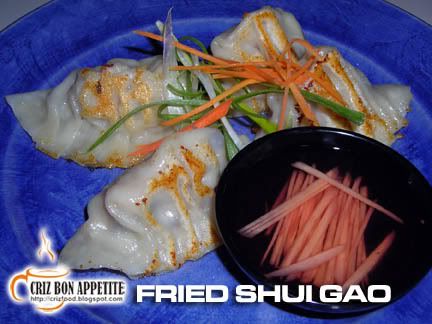 Presently for April and May, they are having promotion for every set meals ordered. You can get a drink and a shui gao soup free for lunch and a fried ice cream and a shui gao soup free for dinner. Overall, the food can be considered good but the portion served is not big enough for a hungry person. The pricing is slightly above average. Both ramen dishes plus the deep fried shui gao, excluding the two free chilled Jasmine Tea we ordered, we paid RM25.95.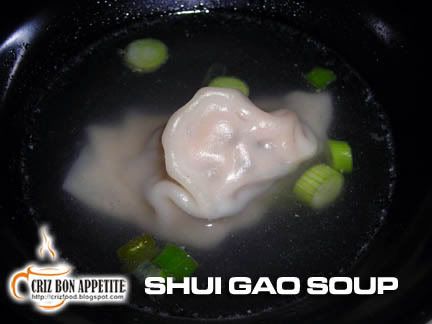 It is not hard at all to find the restaurant. Just drive down Pulau Tikus area towards One-Stop Midlands Centre. As you reach the traffic lights at Jalan Cantonment / Jalan Burmah, keep a look out for Bee Chin Heang and Kassim Mustafa on your right. Turn into the road on the right. Move on and you see the shop on your left.
Name: RAMEN WANG
Address: 11-A Lintang Burmah, 10250 Penang, Malaysia.
Contact: 604-2277 298
Opening Hours: 11.00am -10.00pm (Closed on Monday)
GPS: 5.432659, 100.311420
RATING:
Ambience: 7/10 (1-4 cheap, 5-7 average, 8-10 classy)
Food Choices: 8/10 (1-4 limited, 5-7 average, 8-10 many choices)
Taste: 7/10 (1-4 tasteless, 5-7 average, 8-10 excellent)
Pricing: 7/10 (1-4 cheap, 5-7 average, 8-10 expensive)
Service: 7/10 (1-4 bad, 5-7 average, 8-10 excellent)