If you like to spend some time by the beach to watch the sunset along the horizon and then proceed to some nice indoor spaces for your dining and drinking needs during these festive seasons, there are a few restaurants and a sky bar at Lexis Suites Penang that would meet the criteria. This Christmas season, Roselle Coffee House @ Lexis Suites Penang, would be having its Christmas buffets on 24-25 December 2016 to tempt the diners with traditional and fusion mouth-watering Christmas dishes. Do check out the poster above for more details.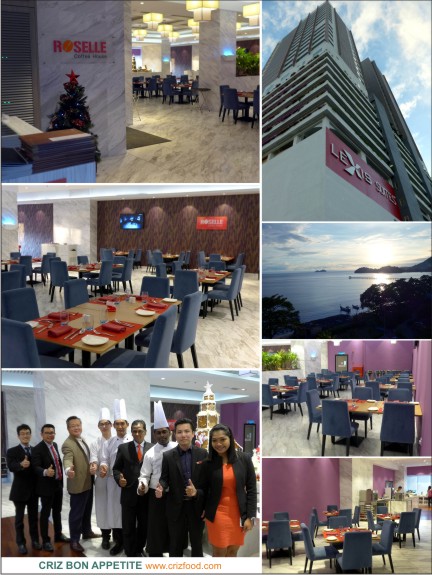 The highlight of the night would always be the Roasted Turkey and Yorkshire Puddings, served with different condiments. What I love most at the carving section was the juicily pepped up turkey, accompanied by other delicious meaty dishes such as the Beef Wellington and Honey Glazed Chicken Roll.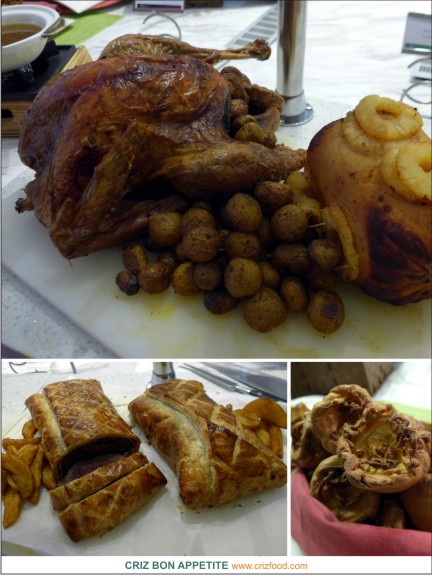 On top of the carving section, there would also be 6 other sections of delightful spreads such as the Appetizer, Salads, Salad Bar, Soup, Hot Dishes and Desserts. Do check out those freshly prepared sushi and sashimi as well as some of the fresh cold cuts.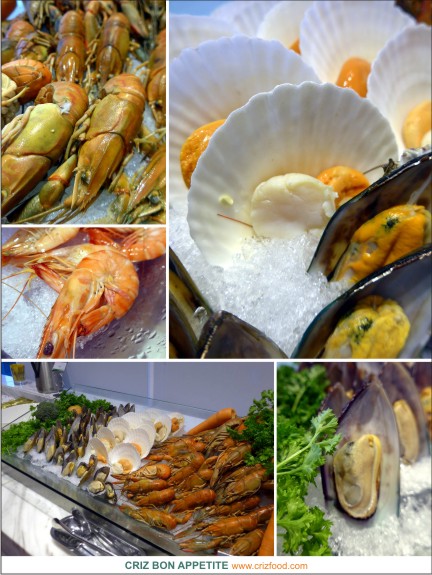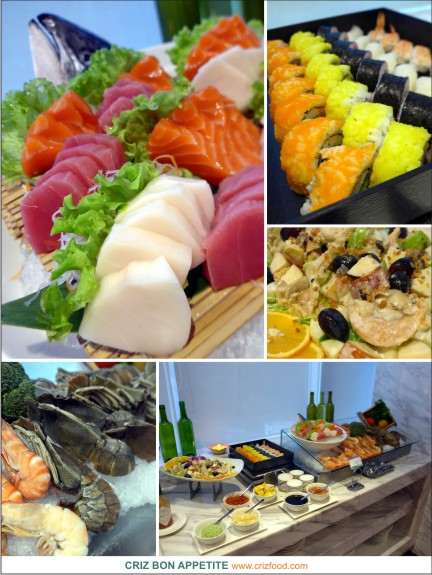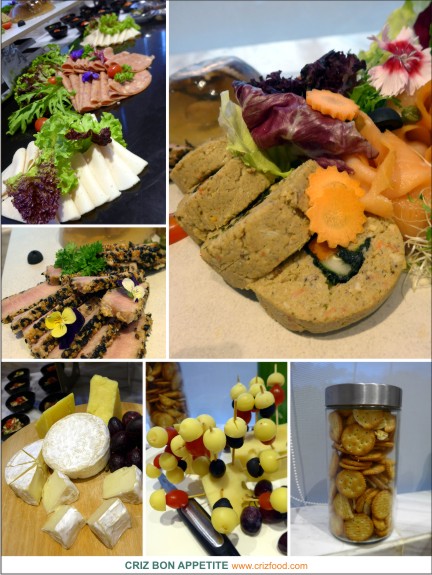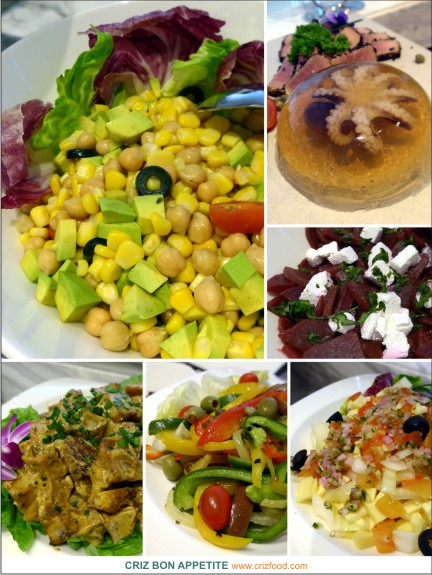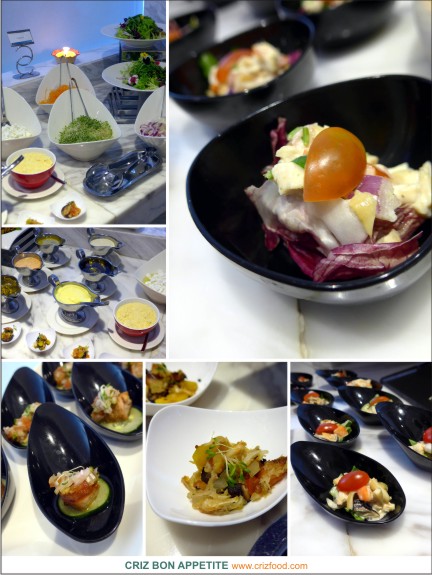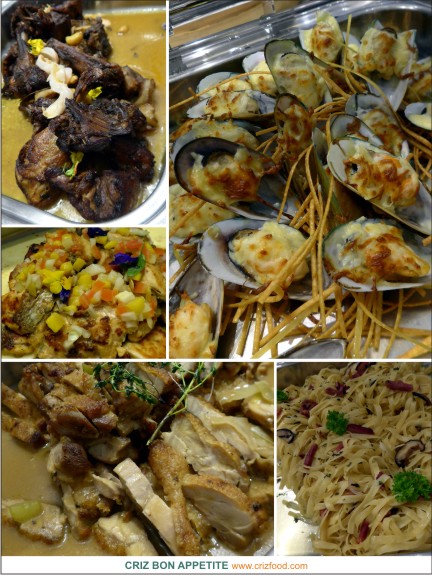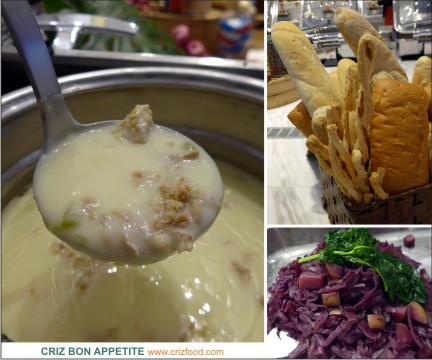 As for the Desserts Section, there would be some nice Christmas-theme decorated cakes and pastries for all your sweet-tooth needs, which might include the traditional Christmas Puddings, Yule Logs, Stollen and more.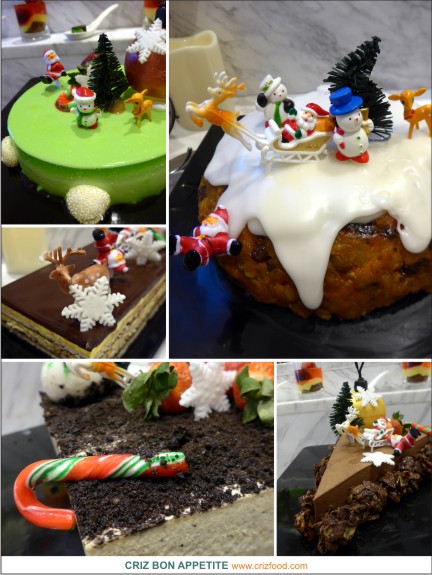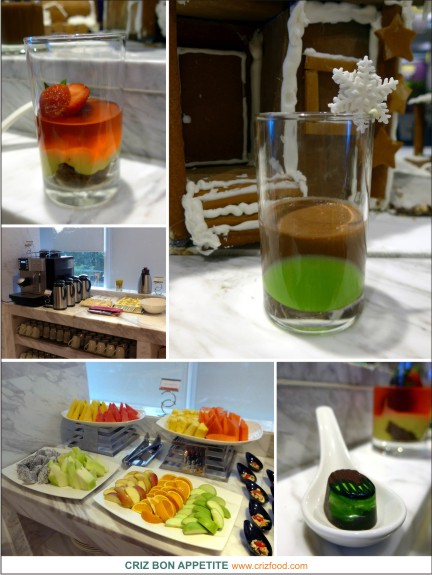 Do check out the items available in their Christmas menu as shown below: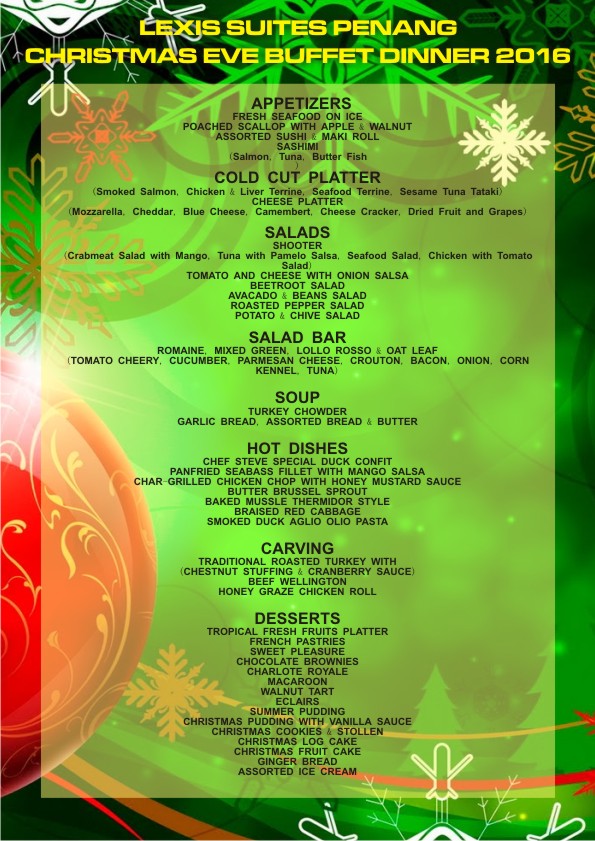 Other promotions for New Year Eve and New Year Day 2017 are also available. Check out the posters below: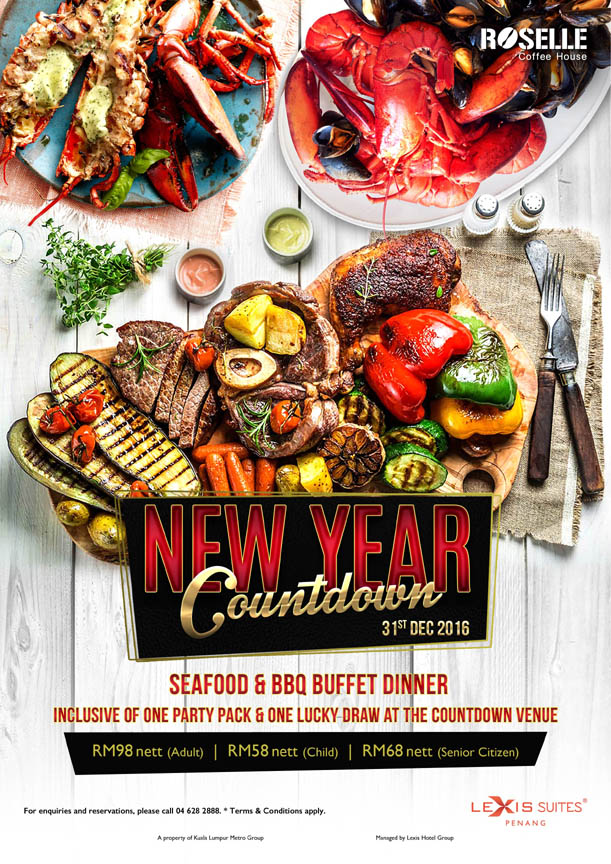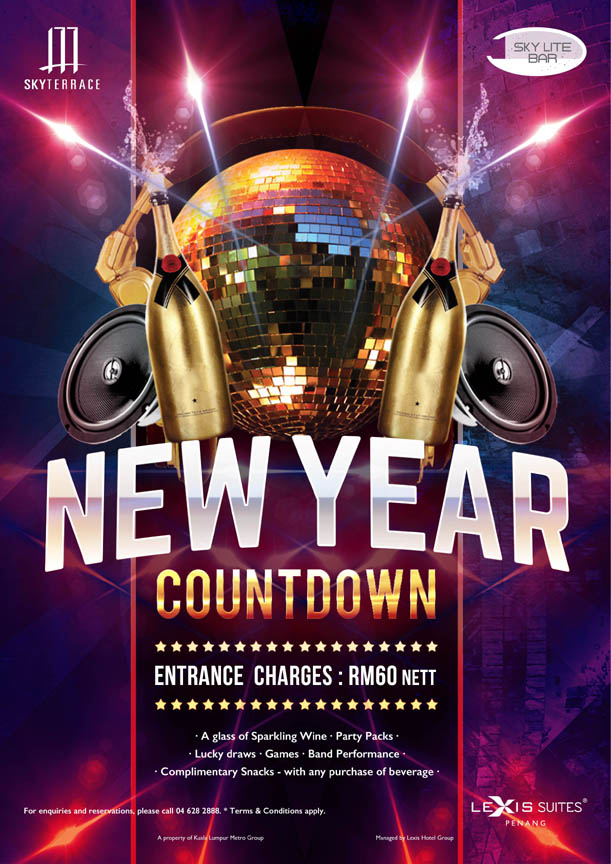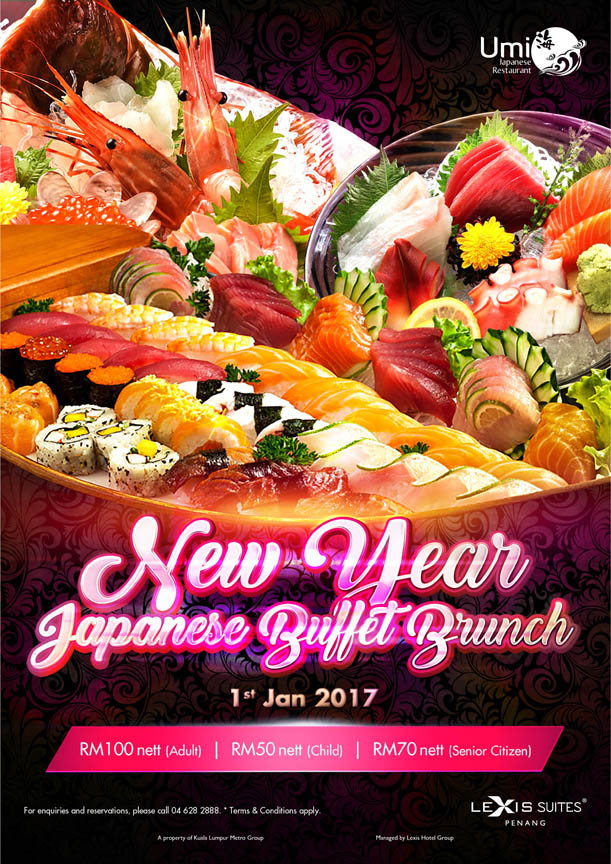 Overall, I quite love the simple yet delectable dishes served at Roselle Coffee House, especially on the spreads available at the Japanese, appetizer and carving sections. As for the rest of the sections, there are still some rooms for improvements as the eatery caters mostly for ala carte orders rather than buffets.
Lexis Suites Penang is located right at the end of Teluk Kumbar before the main road into Gertak Sanggul. In fact, it's located just next to the Hao You Teluk Kumbar Seafood (公巴好友海鲜). The Roselle Coffee House is located at level 1 of Lexis Suites Penang. Just walk into the main lobby of the resort and move towards the right side of the lobby and you will see the elevator there. Take the lift to the first floor and you would see the restaurant there.
Name: ROSELLE COFFEE HOUSE @ LEXIS SUITES PENANG
Address: 28, Jalan Teluk Kumbar, 11920 Bayan Lepas, Penang, Malaysia.
Contact: 604-628 2888
Business Hours:
Breakfast: 6.30am-10.30am
All Day Menu: 11.30am-10.30pm
Buffet Menu: 6.30pm-11.00pm
Room Service: 24 hours
GPS: 5.287210, 100.232760
RATING:
Ambience: 8/10 (1-4 cheap, 5-7 average, 8-10 classy)
Food Choices: 8/10 (1-4 limited, 5-7 average, 8-10 many choices)
Taste: 7.5/10 (1-4 tasteless, 5-7 average, 8-10 excellent)
Pricing: 7.5/10 (1-4 cheap, 5-7 average, 8-10 expensive)
Service: 8/10 (1-4 bad, 5-7 average, 8-10 excellent)
About Lexis Suites Penang

: A luxurious resort by the beachfront that stands out as the only hotel on the island which offer guests the luxury of an individual private pool and steam room in every of its 222 suites. Located at the idyllic Teluk Kumbar, Lexis Suites Penang is about ten minutes' drive from Penang International Airport. The guestrooms feature two king-sized beds and a host of practical amenities in a spacious enclave, with an awesome view of the sea.