Under the artistic and creative helm of Ixora Hotel Penang's Executive Chef Ong, the hotel has launched an exclusive cake collection of delicious and premium cakes for any occasion. Options include cake slices as displayed at the chiller next to Straits Café & Lounge as well as 1/2kg whole cake which requires an advance order of 3 days. Do drop by to make your order or call in +604-382 8888 for more enquiries.
Currently, there are 8 options, namely Rose Truffle, Gorgeous Lavender, Carrot & Walnut Torte, Pick Me Up Tiramisu, Miracle Berries Chilled Cheese, Mangolicious Cheese Cake, Lecious Banana and Cioccolato, as shown in the slides below.
My verdict? Every single cake mentioned were delicious, especially the Miracle Berries Chilled Cheese, Mangolicious Cheese Cake, and Cioccolato, which remained my favorite. On the other hand, the Rose Truffle and Gorgeous Lavender had quality floral extracts being used and they could be acquired flavors for some.
Getting to the Straits Café & Lounge @ Ixora Hotel won't be hard as it's just located next to the Megamall Shopping Complex at Bandar Perai Jaya. If you are coming from the island via the 1st Penang Bridge, just look out for the second exit on your left upon reaching the mainland. Drive all the way via Jalan Baru until you reach the 1st traffic lights. Turn left into Jalan Perai Jaya 1 and you can see Ixora Hotel at the junction of Jalan Baru/Jalan Perai Jaya 1. Drive straight for about 10m and you can see the basement car park on your left. Park your car and go up Level 1 and you can see the café & lounge there.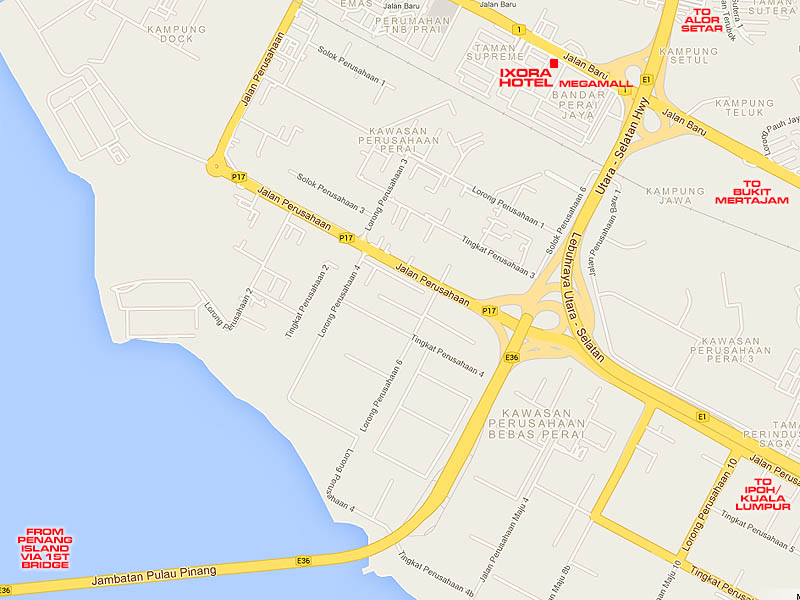 Name: IXORA HOTEL PENANG
Address: Jalan Baru, Bandar Perai Jaya, 13600 Perai, Penang, Malaysia.
Contact: 604-382 8888
Business Hours: 6.00am-10.00am (breakfast), 12.00pm-2.30pm (Lunch), 6.00pm-10.00pm (Dinner)
GPS: 5.378357, 100.398322
RATING:
Ambience: 8/10 (1-4 cheap, 5-7 average, 8-10 classy)
Food Choices: 8/10 (1-4 limited, 5-7 average, 8-10 many choices)
Taste: 8.5/10 (1-4 tasteless, 5-7 average, 8-10 excellent)
Pricing: 8/10 (1-4 cheap, 5-7 average, 8-10 expensive)
Service: 8/10 (1-4 bad, 5-7 average, 8-10 excellent)