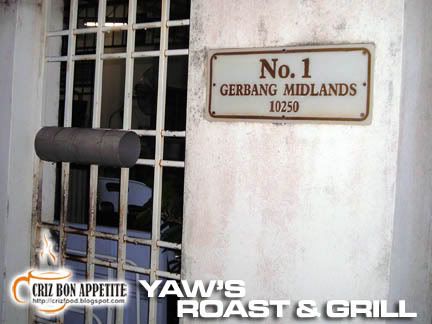 Have you heard of Yaw's Roast & Grill before? Maybe this name is rather new to you but this western food corner used to be from one of the famous western food restaurants along Jalan Burmah in Penang many years ago. It was formerly called Top Top Snack Bar & Restaurant. The western food corner has been operating there for many years in a residential house. The taste for the food served has not change but the menu surely increased a lot.
If you love to have some quiet moments in a nice and cozy place, spending some romantic moments as well in a dim lighted corner, do check out this place. The best is that you do not need to pay extra for whatever taxes that you normally pay in any other restaurants.
Since I was around that area, I decided to patronize this place with a friend. We ordered the Soup of the Day @ Onion Soup (RM6.50) as appetizer, Black Pepper Chicken Chop (RM7.50) and a Chicken Minced (RM8.80). All together plus drinks, we paid only RM25.80 which is reasonable for such quality food.
Garlic toasts were given complimentary from the kitchen, slightly toasted to perfection with yummy garlic butter and herbs.
The Onion Soup was also perfect, creamy yet did not have the over-powering taste of onions at all. It came garnished with some crouton (small pieces of deep fried cubed bread) and celery.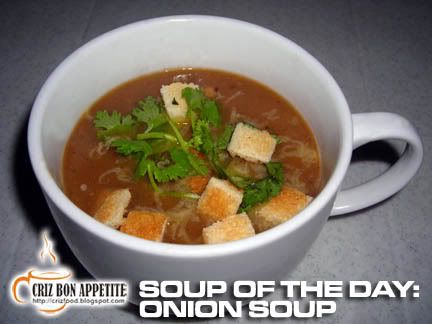 The Black Pepper Chicken Chop was also great. It has crunchy deep fried chicken topped with thick not-so-hot black pepper gravy, suitable for kids too. In fact, I did ask for an extra bowl of the gravy without additional cost incurred.
If you are a potato lover, you would love this dish – the Chicken Minced. It is actually a ring of buttered mashed potatoes, slightly baked and garnish with the chef's special creamy chicken cube gravy. This is a must to try out. Do not underestimate the look of the portion served. It is really very filling.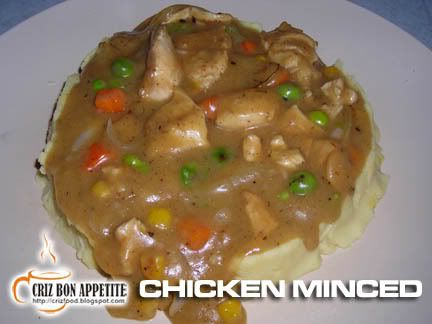 To get to the place might be quite confusing as it is hidden from the main access road with no signage at all. If you are coming from town towards 1-Stop Midlands Centre, you will see Convent Pulau Tikus on your right. Turn into the road (Lebuhraya Maktab) immediately after that. Drive forward and turn into the second road (Jalan Midlands) on your left. As you reach the first junction (Gerbang Midlands) on your left, find a parking space nearby. The place is just at the corner house.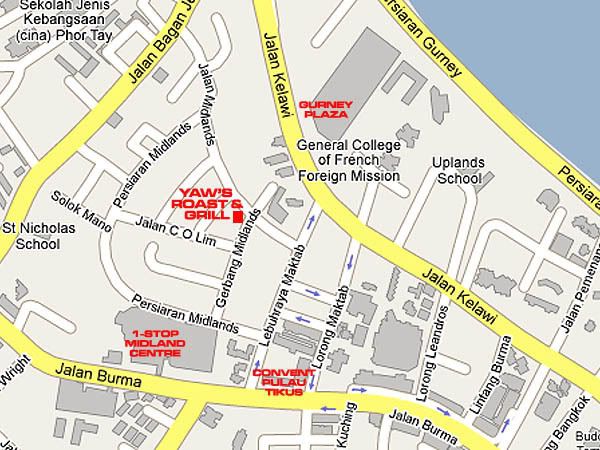 Name: YAW'S ROAST & GRILL
Address: 1, Gerbang Midlands, 10350 Penang, Malaysia.
Tel: 604-227 6273 / 012- 484 8178
Opening Hours: 5.30pm – 11.00pm (Closed Monday)
GPS: 5.435490, 100.307708
RATING:
Ambience: 7/10 (1-4 cheap, 5-7 average, 8-10 classy)
Food Choices: 9/10 (1-4 limited, 5-7 average, 8-10 many choices)
Taste: 8/10 (1-4 tasteless, 5-7 average, 8-10 excellent)
Pricing: 7/10 (1-4 cheap, 5-7 average, 8-10 expensive)
Service: 8/10 (1-4 bad, 5-7 average, 8-10 excellent)