Penang produces so many different versions of delicious Wan Than Mee (sometimes called wonton noodle) that most of the time we get confused with what style of the noodles to consume. We have the Cantonese, Hokkien, Hakka, Teochew even Hong Kong styles of Wan Than Mee, not forgetting that the different style of how other states prepare the dish such as the versions from Johor, Pahang, Perak, Sarawak and Selangor. The dish comes in two versions, the dry and the soup. We also have the boiled wonton and the deep fried wonton, fine noodles and thick noodles, served with sambal and/or pickled green chillies.
One of the regular Wan Than Mee stall that I frequent is right in the heart of Georgetown. Somehow I like the taste of it compared to a few famous ones in Penang. I gave the stall the name Agogo as the boss will always shake vigorously when he shook the noodles dry. The noodles come in three sizes, small (RM2.40), medium (RM2.90) and large (RM3.40). If you want to try out the noodle, be prepare to wait for awhile as the customers will come in nonstop. After all, there are selling only for 5 hours or less per day, except for Sunday.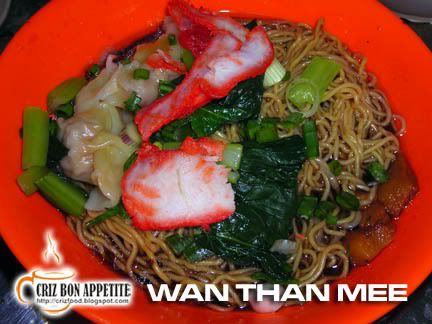 You have to drive towards Lebuh Pantai to get into Lebuh Melayu as it is a one-way street. You can see the stall on you right at the junction of Lorong Toh Aka. Ample parking spaces can be found on the left road ( Lorong Ikan). If you find that the stall has no more places to sit, you can always move to the coffee shop opposite, which is cooler.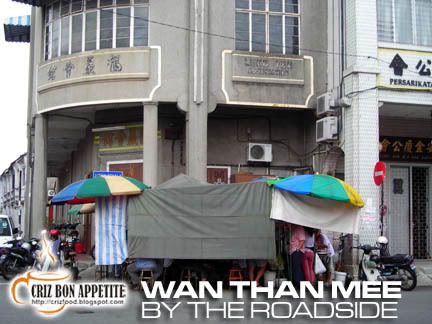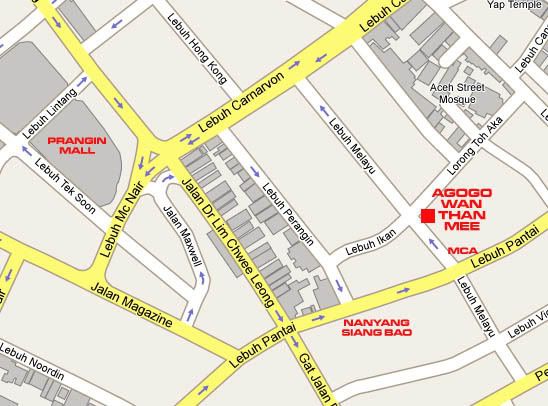 Name: AGOGO WAN THAN MEE
Address: Junction of Lorong Toh Aka / Lebuh Melayu
Opening Hours: 12.30pm – 5.00pm (Closed Sunday)
GPS: 5.414032, 100.336300
RATING:
Ambience: 5/10 (1-4 cheap, 5-7 average, 8-10 classy)
Food Choices: 5/10 (1-4 limited, 5-7 average, 8-10 many choices)
Taste: 8/10 (1-4 tasteless, 5-7 average, 8-10 excellent)
Pricing: 6/10 (1-4 cheap, 5-7 average, 8-10 expensive)
Service: 8/10 (1-4 bad, 5-7 average, 8-10 excellent)