More than two years of food blogging was nothing to brag about. In fact, it's not the experience that I had acquired through time that pushed me to withstand the pressure and pleasure to get the best detail on the greatest places for dining. It's the support and encouragement from you, my fellow floggers and readers. The friendship, the communication, the interpersonal skills and most of all the mini gatherings and reviews we had together indeed fostered our relationships even closer. We are like a big family now and hope to remain so for years to come. Even the responses and comments from readers (although I saw quite a large number of silent stalkers :P) surely kept Criz Bon Appetite moving even more diligently to bring the best place to eat to you. One thing I have noticed, Penangites are always in search of great food. It's even obvious when it's free as I had posted up in my anniversary giveaway. Within a mere two weeks, almost RM3,000 of free food vouchers had been sent out through snail mails from Northern up to Central Malaysia.
Well, don't thank me for that. I'm only the postman. If not for the wonderful sponsors who wished to share out the best there are in Penang/Butterworth, you won't have the privilege to try out their wonderful culinary skills. Let's officially thank them for promoting Penang's best to the dining community. They are Fun Tea Garden Dim Sum, Ki Xiang Klang Bak Kut Teh, Village Café Tom Yam Fish Head Noodles, I Mum Mum Pan Mee, Ivy's Kitchen Nyonya Cuisine, Kowloon Hainan Chicken Rice and Magazine Road Tang Yuan. Let's hope there would be more sponsors around next year since there were some late requests during the end of the project. I sincerely hope that those who had received their free vouchers had a great dining experience. 🙂
Last Friday night was the ending of the giveaways and saw a memorable anniversary celebration for close friends and floggers at Fun Tea Garden for the "eat-until-you-drop" dim sum and noodles party. Everyone was indeed stuffed until the brim by trying out almost everything from the restaurant. Well, that's another few inches to the waistline. LOL! In fact, the whole atmosphere was filled with the laughs of the wackiest floggers and shutterbugs around town. Jokes can be heard at every table while ghost stories at another. I hope Steven Goh did not have bad dreams that night for the story telling. Haha! It was indeed a fun filling event for many including our new flogger-to-be in town, Lay Min and friend, Kok Ann, who drove all the way from Butterworth to attend this function. You would be surprised that the oldies and the newbies can click really well that night. Won't it be great if we were to have more of such happy moments? Gals and guys… plan more in 2010! Hehe!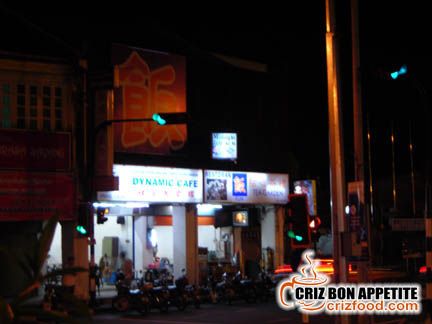 Since I was the host for the night, shooting great shots was quite impossible. Why not let the rest of the attendees show you how great the food was that night? Here's a glimpse of some of the food we had.
The celebration ended with a large anniversary Marble Cheese Cake from Jenni Homemade Cakes, courtesy of Carrie, Mary and CW Chan. It was a bonus for all of us and also a few more pounds gained. Haha!
Here's the group photo of the attendees with the boss of Fun Tea Garden, Mr. Danny, courtesy of CW Chan who has also bought a new RM3.1K Lumix camera on that night to provide better shots for his readers in the future. Thanks for de"virgin"ized your camera for that night. LOL!
Not in photo: NKOTB & hubby
ATTENDEES:
Criz Lai
Alan & Amanda
NKOTB & hubby
Little Inbox & hubby
Eunice, Siew Ying & Kelvin
Lay Min & Kok Ann
Jason & Gill
CW Chan
Steven Goh
Mary Teo
Carrie Soon
Jian Ming