If you have been a regular at all the Vistana brand name hotels nationwide during the fasting month of Ramadan, you would have been pampered with their option for choices. Unlike last year's "Tok Wan 101 Recipes" Ramadan Buffet Promotion, this year they have set up even more "warung" aka stalls to tempt your craving for more street food. The promotion which would start from 19 June until 16 July 2015, would be priced at RM65nett per adult and RM30nett per child (aged 4-12 years old). For more information, you can visit www.vistanahotels.com or call +604-646 8000 for enquiries and reservations. If you have a great appetite for the many different choices of Malay cuisine, you should not miss out this coming promotion. You'll be having free flow of Air Sirap served on each table as well.
Let's have a look at what would be in store for you during this year's Ramadan Buffet. The menu might consist of random dishes as stated below:
Ulam-Ulaman Tempatan (Local Salad): Ulam Raja, Ulam Pegaga, Daun Selon, Timun, Kacang Panjang, Kacang Botol, Petai, Tomato, Bendi, Kobis, Jantung Pisang, Daun Kaduk with different dressing such as Sambal Belacan Asli, Sambal Kicap Limau Kasturi, Budu & Cincaluk.
Pembuka Selera (Appetizer): Kerabu Ulam, Kerabu Mangga, Acar Jelatah, Tempe Ikan Bilis, Kerabu Sotong, Kerabu Ayam, Kerabu Taugeh, Kerabu Sayur, Kerabu Ikan Masin, Tauhu Sumbat dan Kuah Kacang, Telur Masin & Ikan Masin Goreng.
Keropok (Crackers): Keropok Ikan, Keropok Udang & Papadum.
Rojak Buah: Mangga Muda, Betik Muda, Jambu Air, Jambu Batu, Sengkuang, Timun, Belimbing, Nenas with Kuah Rojak, Kacang Tumbuk & Biji Bijian.
Warung-warung (Stalls): Pasembur Campuran (Ubi Kentang, Telur, Timun, Sengkuang, Taugeh, Kek Ikan, Sosej, Tauhu & Cucur Udang), Kerang Kukus, Murtabak (Murtabak Ayam, Sambal Bawang, Dalcha & Bawang Jeruk), Char Koay Teow, Asam Laksa, Sup Daging Periuk Besar, Ais Kacang Pelangi (Krim Jagung, Kacang Merah, Buah Nau, Cincau, Sagu Mata Ikan, Susu Sejat, Agar-agar, Sirap Gula Melaka, Sirap Ros, Coconut Milk) & Teh Tarik.
Warung Bakar (BBQ Stall): 2 Jenis Ikan, Ayam, Daging, Kambing, served with Sos Lada Hitam, Sambal Merah & Air Asam.
Masakan Malay Kawah: Ayam Goreng Berempah, Paru Goreng, Daging Rendang, Rebung Gulai Sotong, Bawal Goreng, Ikan Masak Asam Pedas & Siput Lala Masak Berlada.
Sayur-sayuran, Telur & Nasi (Vegetables, Egg & Rice): Kari Telur, Terung Bakar, Nenas Masak Pajerin Bombay, Sayur Kailan Ikan Masin, Sayur Asin Asin, Pucuk Paku Belacan, Kangkung Belacan, Kobis Goreng Kunyit & Kacang Panjang Goreng Sambal Belacan, Peria Goreng Telur, Labu Masak Lemak Cili Api, Sayur Kalio, Nasi Putih & Nasi Tomato.
Pencuci Mulut (Desserts): Bubur (Bubur Kacang, Bubur Pulut Hitam, Pengat Pisang) Aneka Kek Tradisional, Aneka Agar-agar Tradisional, Aneka Pudding, Aneka Jelly, Aneka Kuih Tradisional, Sagu Gula Melaka, Leng Chee Kang, Aneka Ais Krim (Pilihan Ais Krim Vanilla, Coklat, Jagung, Keladi & Strawberry)
Pilihan Buah Buahan Segar (Fresh Fruit Cuts): Tembikai, Nenas, Tembikai Susu, Buah Naga, Pisang Emas & Betik
Unlike last year where the main attractions were whole roasted lamb and satay, this year you have more choices at a specially set up BBQ Section outdoor. We had BBQ Stingray, BBQ Catfish, BBQ Chicken, BBQ Beef Slices and BBQ Lamb Shoulder. I kind of like the different style of marinates.
Amongst all the set up hawker stalls for this Ramadan, I quite like the Mee Sup Daging, Laksa and Teh Tarik. The many hours of simmering the beef with various types of local herbs and spices sure did pep up a flavorful soup base. On the other hand, the soup base for the Laksa had just the right balance of flavors, more significantly in the usage of tamarind peel. Compared to last year where the Teh Tarik was pre-prepared, this year they had a staff making it fresh. It was good and up to my expectation with just the correct concoction of thick tea with condensed milk. It had just the right sweetness to my liking.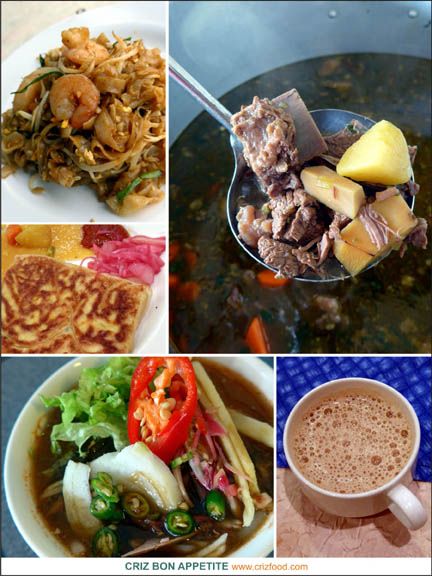 The rest of the servings were rather standard as previous year. However, the dessert spread can be quite abundant with lots of local delicacies.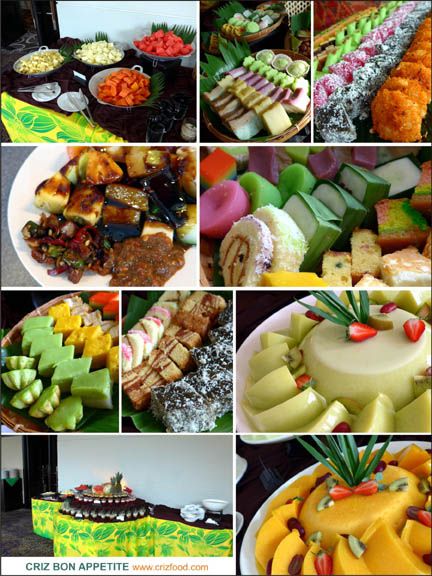 Overall, the spread of dishes for the Ramadan promotion at that offered price is also very attractive and reasonable. However, I would still prefer the kitchen to consider other West and East Malaysia states' traditionally prepared dishes to be included into their Ramadan menu. By the way, there would also be prayer rooms to further cater to its Muslim guests celebrating this blessed month. The ballroom can only cater up to 500 pax at one time, so do call in +604-646 8000 to make your advance reservations to avoid any disappointment.
The ballroom is located at the left side as you enter the hotel lobby of Vistana Hotel Penang along Jalan Bukit Gambir. Just follow your nose and it would surely lead you to the aromatic section of the hotel. You can park your car in the basement which would require you to get a token from the receptionist to scan your way out.
Name: GROUND FLOOR BALLROOM @ VISTANA HOTEL PENANG
Address: 213 Jalan Bukit Gambir, 11950 Bukit Jambul, Penang, Malaysia.
Contact: 604- 646 8000
Business Hours: 6.30pm-10.30pm (Ramadan Buffet from 19 June until 16 July 2015)
GPS: 5.336334, 100.291527
RATING:
Ambience: 7.5/10 (1-4 cheap, 5-7 average, 8-10 classy)
Food Choices: 9/10 (1-4 limited, 5-7 average, 8-10 many choices)
Taste: 7/10 (1-4 tasteless, 5-7 average, 8-10 excellent)
Pricing: 6/10 (1-4 cheap, 5-7 average, 8-10 expensive)
Service: 8/10 (1-4 bad, 5-7 average, 8-10 excellent)