Sea Queen Restaurant at Straits Quay, Penang, has almost 3 decades of background history in providing the best seafood for your dining needs. Overlooking a splendid seafront, the restaurant pampers its diners with freshly caught seafood in its most authentic and delicious ways. The restaurant can accommodate up to 1800 patrons or 180 tables for both indoor and outdoor events including weddings, annual corporate dinners, anniversaries, birthdays or any private functions. To summarize all, the Event Hall can cater up to 50 tables, the Sea Queen Ballroom can cater up to 70 tables, the Straits Quay Convention Centre (SQCC) can cater up to 180 tables, while the Sea Queen Restaurant can easily accommodate up to 35 tables. Recently, the restaurant has launched its new Hong Kong Style Dim Sum Promotion to pamper its diners more from 7.30am until 2.30pm and from 6.00pm until 10.00pm.
The choices of dim sum can be quite extensive with the availability of a variety of dim sum, either steamed, fried or baked to congee, noodles, vegetables and more, starting from a price as low as RM8, excluding the applicable taxes. You can view the items in the ordering chits as below.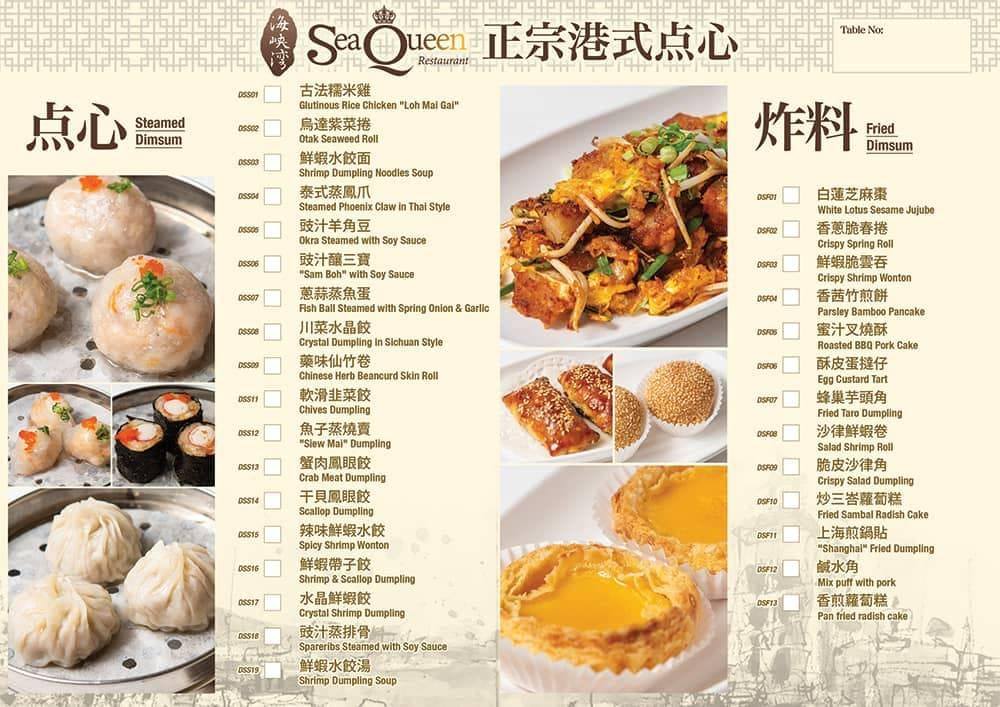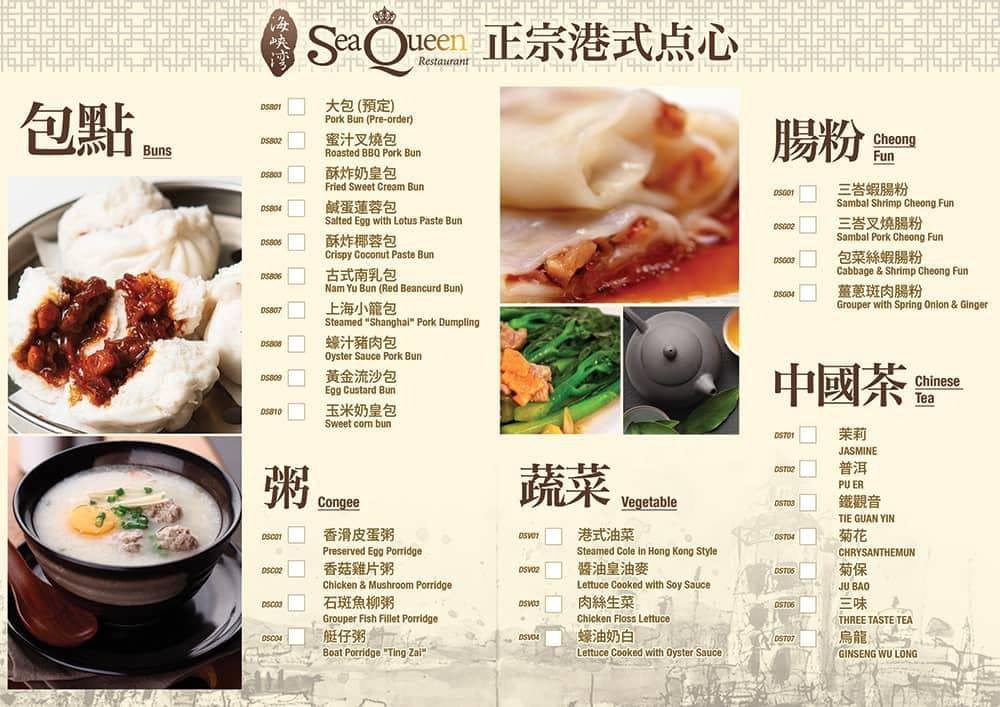 If you are there for your brunch at 11.00am or even during dinner time after 6.00pm, you also order some additional dishes to pamper your friends and family members even more. Some of the recommended dishes would include the Deep Fried Squirrel Fish with Special Sauce (RM150+), Braised Prawns in Special Sauce with Bread (RM100+), Hakka Style Pork Belly with Yam (RM50+), Chilled Lemongrass Jelly with Lime Ice Cream (RM8+ each), and more.
You could also check out their Wedding Package below.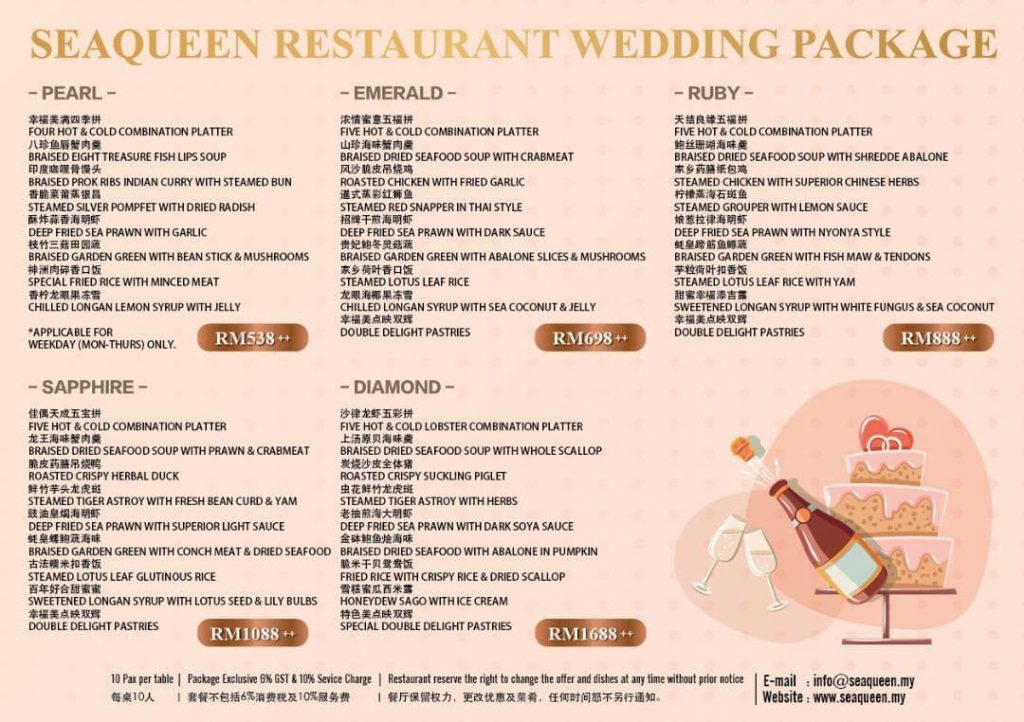 It's easy to locate the restaurant as it's located within the Straits Quay Marina Mall premises. Drive all the way up Jalan Tanjung Tokong until you see Tesco Seri Tanjung Pinang on your right. At the traffic lights, turn right into Jalan Seri Tanjung Pinang. Drive all the way until you see the colonial style mall building. Turn into the left of the building and drive straight until the end towards the beach area and you will see the restaurant.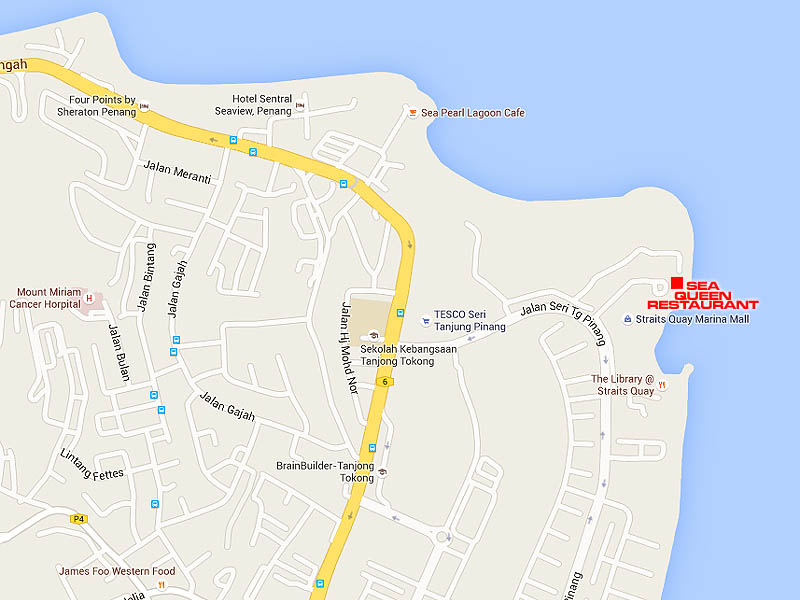 Name: SEA QUEEN RESTAURANT
Address: G3 & 3A, Straits Quay, Seri Tanjung Pinang, Tanjung Tokong, 10470 Penang, Malaysia.
Contact: +6010-404 0299, +6010-405 0299
Website: www.seaqueen.my
Business Hours: 11.00am-2.30pm/6.00pm-10.30pm (Daily), 11.00am-11.00pm (Public Holidays), Dim Sum: 7.30am-2.30pm, 6.00pm-10.00pm (Daily)
GPS: 5.459273, 100.314161
RATING:
Ambience: 8/10 (1-4 cheap, 5-7 average, 8-10 classy)
Food Choices: 8/10 (1-4 limited, 5-7 average, 8-10 many choices)
Taste: 7/10 (1-4 tasteless, 5-7 average, 8-10 excellent)
Pricing: 8/10 (1-4 cheap, 5-7 average, 8-10 expensive)
Service: 7/10 (1-4 bad, 5-7 average, 8-10 excellent)