If you had tried Sarkies Corner's Seafood Steamboat Promotion at E&O Hotel (Eastern & Oriental Hotel) at its launch during the third quarter of 2015, you would know that what it's offering to its diner during this coming festive season would be a bargain too hard to resist. Instead of normal set deal, the restaurant would be offering a wide selection of freshest and quality ingredients – BUFFET STYLE plus the bonus of lovely cakes and cookies during this Chinese New Year 2016. Located at the old wing of E&O Hotel, Sarkies Corner would be serving its Steamboat Buffet Dinner Promotion from 7.00pm until 10.30pm from 7-9 February 2016. Priced at RM88.00nett (adult) and RM44.00nett (child from 6-12 years old), you would get to indulge in the fresh ingredients with your choice of their delicious soup stocks. Free flow of Chinese Tea would be available for the day. If you are interested on the great value for money deal, do make your prior booking now as the restaurant can only cater to a maximum of 80 pax per day.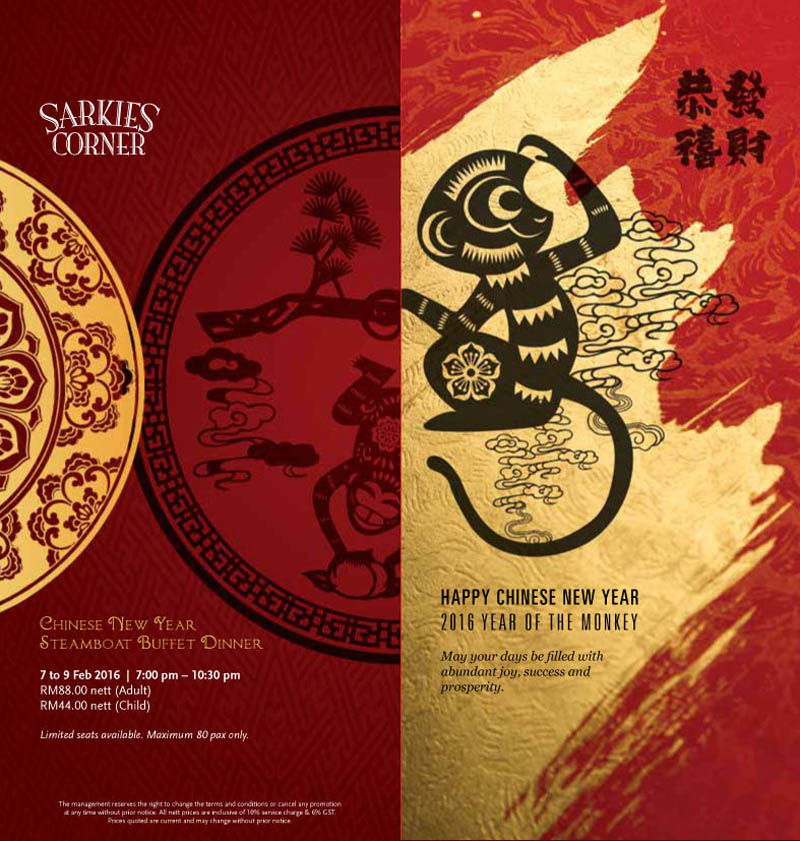 As per normal, 3 types of soup base such as clear chicken soup, Chinese herbal soup and tomyam soup would be available. You can only choose one option and the soup is refillable.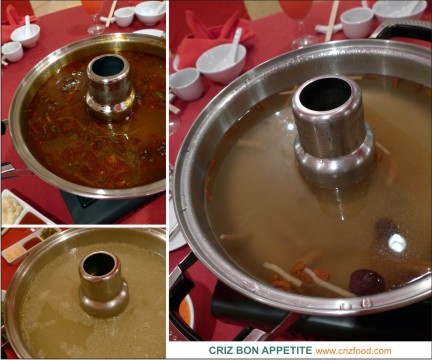 The buffet spreads would include items such as Prawn 16/20, Brown Cuttlefish, Fish Maw, Sea Cucumber, Salmon Fillet, Red Snapper Fillet, Baby Squid, Flower Crabs, Green Mussel, Crab Stick, Crab Claw, Bamboo Clam, Top Shell (can), White Pomfret, Sea Asparagus (can), Teochew Fish Dumpling, White Fish ball, Stuffed Red Chili with Fish Paste, Stuffed Bitter Gourd with Fish Paste, Stuffed Egg Plants with Fish Paste, Vegetable Fish Ball, Stuffed Bean Curd Skin with Fish Paste, Sui Kow, Bean Curd, Bean Curd Skin and Deep Fried Wanton. Other than that, there will be some meat cuts such as Sliced Beef, Sliced Lamb, Chicken Meat and Sliced Duck.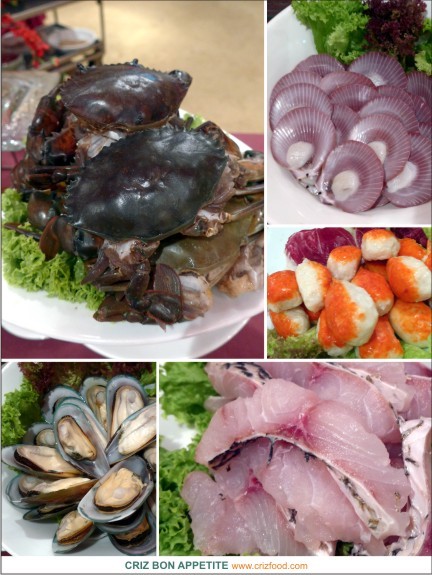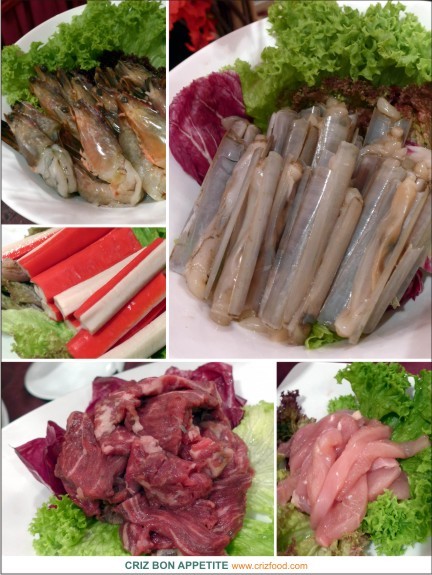 On top of the seafood and meaty items, you would also get some seasonal vegetables, mushrooms, noodles and eggs. The items could include Tang Oh (Garland Chrysanthemum), Long Cabbage (Napa Cabbage), Chinese Spinach, Nai Pak (Milk Cabbage), Local Choy Sum, Iceberg Lettuce, Local Lettuce, Siew Pak Choy (Baby Bok Choy), Leek, Carrot, Buna/Bunapi Shimeji Mushroom, Shitake Mushroom, Enoki Mushroom, Abalone Mushroom, Yellow Noodles, Koay Teow, Bee Hoon, Glass Noodles, Udon Noodles, Fresh Eggs and Quail Eggs.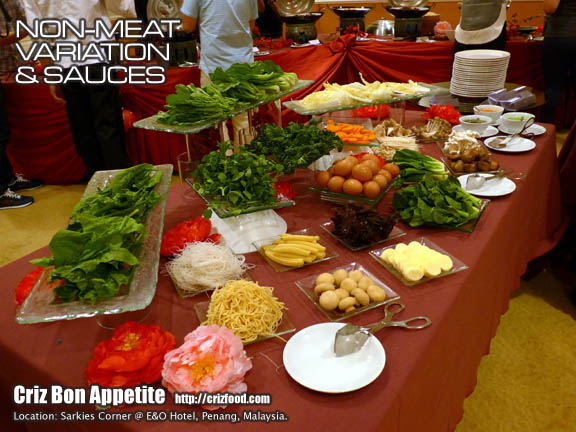 There would also be lots of condiments to go with your steamboat such as Homemade Special Chilli Sauce, Coriander Oyster Garlic Sauce, White Radish Spicy Sauce, Sweet Sauce, Tomato Sauce, Chili Sauce, Peanut Sauce, Cut Red Chili, Chopped Garlic, Chinese Parsley, Garlic Oil, Dark Soya Sauce and Light Soya Sauce.
As for Desserts, you might get delicacies such as Egg Tart, Chinese Tea Chiffon Cake, Semolina Almond Cake, Assorted Festive Cookies, Red Bean Glutinous Rice Ball Soup, Mango Pudding, Assorted Pastries (minimum 6 options) and Fresh Tropical Fruits.
Here's a nice steamboat filled with glorious fresh ingredients.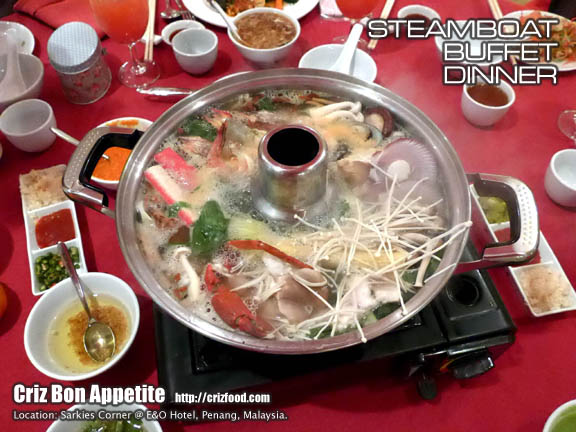 The Prosperity Yee Sang would also be available at the buffet spread. For 6 pax and above, you could request for a specially prepared set for your table upon booking. Baby abalones would be available too as an add-on but would be charged separately.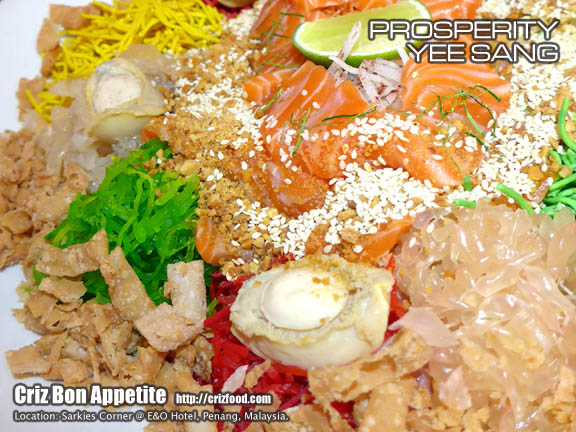 Overall, I like the concept of serving steamboats at Sarkies Corner @ E&O Hotel. Who would want to miss having all the richness and sweetness from those fresh ingredients simmered inside the hot pot? Moreover, everyone loves reunions and this would be the best time to gather all your friends and family members for an enjoyable evening.
Eastern & Oriental Hotel, Penang (next to Penang Bowl) is located along Lebuh Farquhar. If you are coming from Jalan Sultan Ahmad Shah towards Weld Quay, keep to your left immediately after passing by CitiBank. When you see the Penang Bowl building on your left (UMW Toyota opposite), please slow down. Turn left immediately after the Penang Bowl entrance. The E&O Hotel car park is situated just inside the Victory Annexe building. Parking charges would be a maximum of RM6 (weekdays: Monday-Thursday) and RM12 (weekends: Friday- Sunday). Sarkies Corner is located within the old wing of the hotel.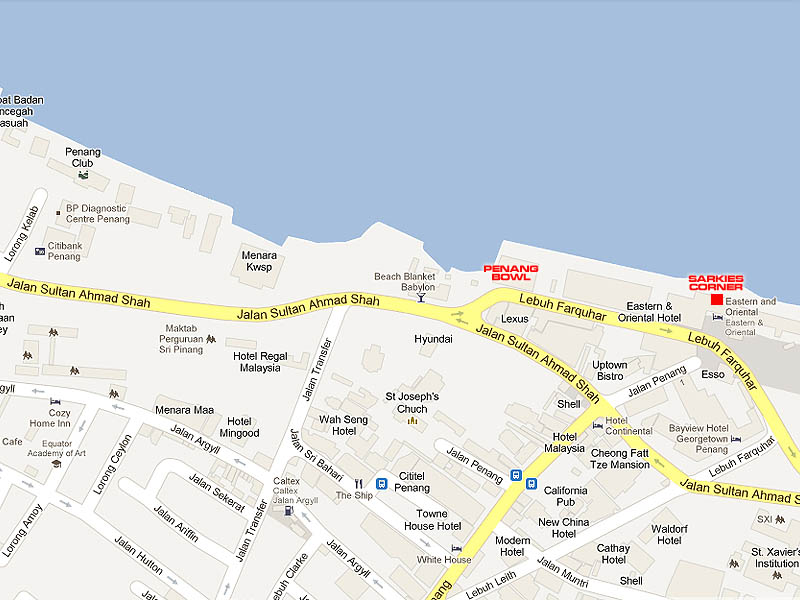 Name: SARKIES CORNER @ EASTERN & ORIENTAL HOTEL
Address: 10 Lebuh Farquhar, 10200 Penang, Malaysia.
Contact: 604-222 2000
Business Hours: 7.00pm-10.30pm
GPS: 5.423624, 100.334988
RATING:
Ambience: 8.5/10 (1-4 cheap, 5-7 average, 8-10 classy)
Food Choices: 8.5/10 (1-4 limited, 5-7 average, 8-10 many choices)
Taste: 8/10 (1-4 tasteless, 5-7 average, 8-10 excellent)
Pricing: 7.5/10 (1-4 cheap, 5-7 average, 8-10 expensive)
Service: 8/10 (1-4 bad, 5-7 average, 8-10 excellent)