Too much of preparations, cooking and baking might spoil your moods during festive seasons as you would be drained of energy trying to impress your family and friends. Why don't you leave it to the experts to pep up your meals and enjoy the memorable moments with your loved ones these seasons? Do check out the festive promotions at Spice Brasserie and Flavour@3 at The Light Hotel, Seberang Jaya, Penang. Whether it is to celebrate Christmas or welcoming the new 2017 year, there would be something for everyone at The Light Hotel, Penang. Oh ya~ Don't forget to try out their Teh Tarik as it's one of the best around~ 🙂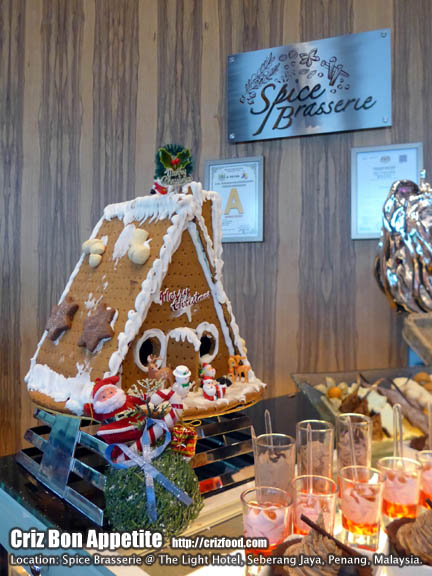 Here are the promotions for these festive seasons, please click to have a clearer picture of the menus served.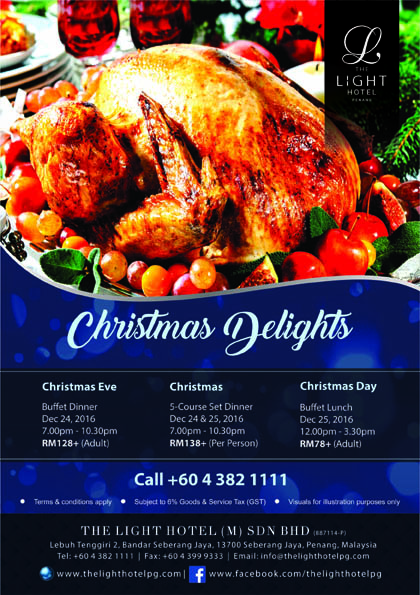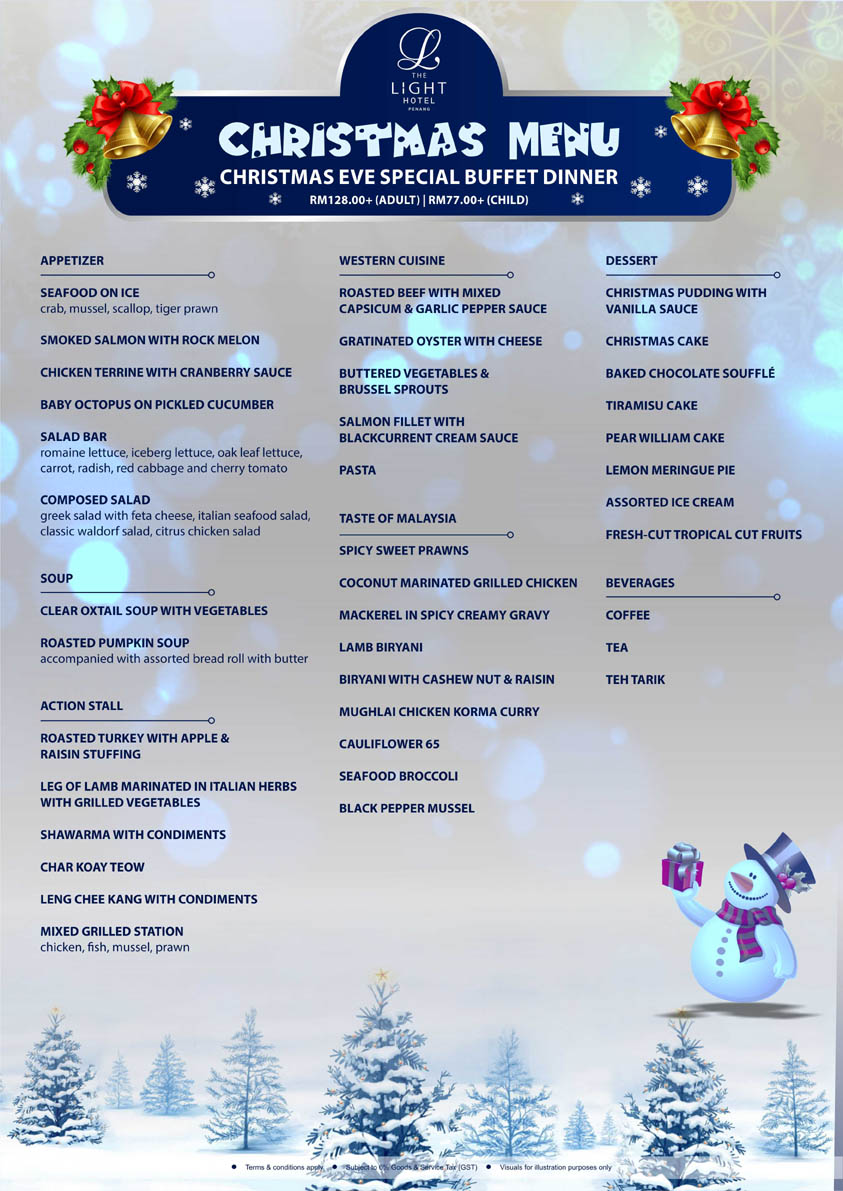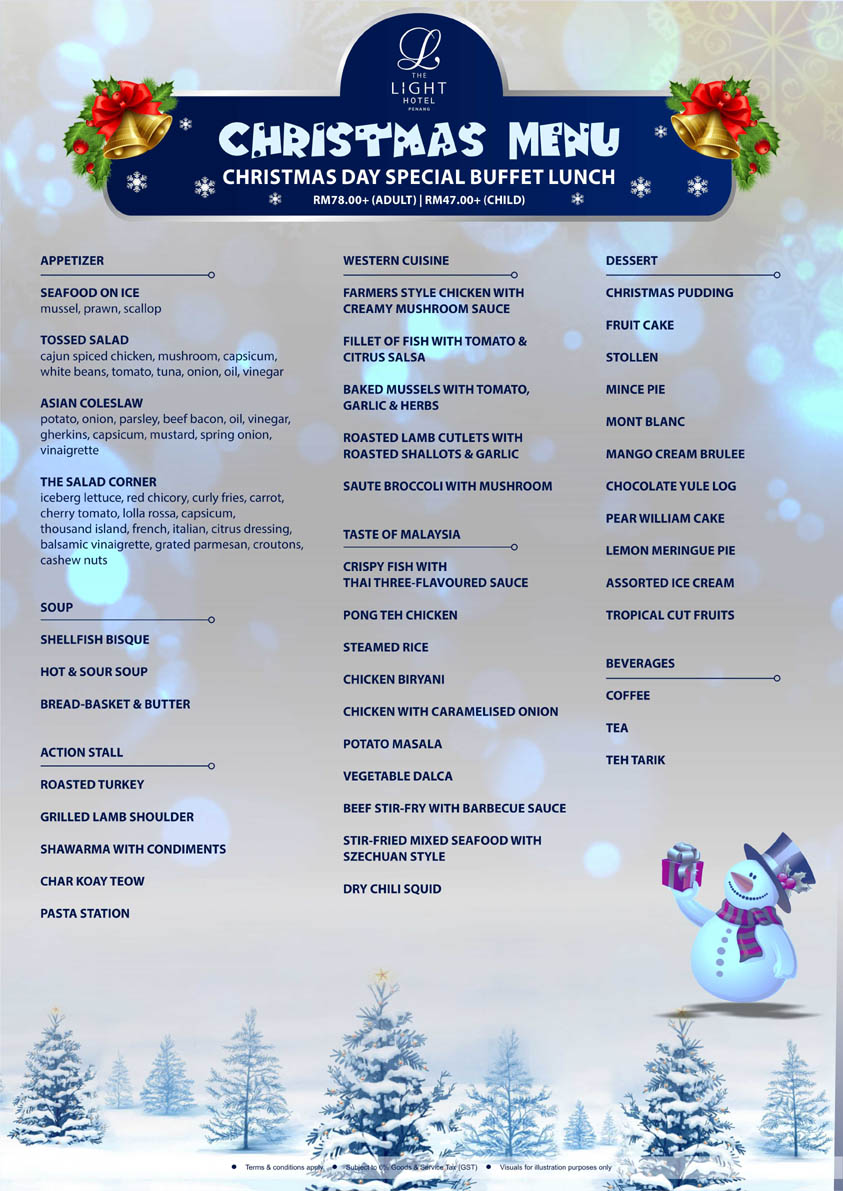 Some of the highlights would include Roast Turkey with Apple & Raisins Stuffing, Leg of Lamb Marinated with Italian Herbs, Roasted Beef with Mixed Capsicum & Garlic Pepper Sauce, Gratinated Oyster with cheese, Salmon Fillet with Blackcurrant Cream Sauce, Seafood in Ice, Smoked Salmon with Rock Melon, Chicken Terrine with Cranberries Sauce and more. There would also be the actions counters with great sashimi, grilled and stir fried items. Moreover, a must try would be their Signature Nasi Briyani with Cashew Nuts and Raisin, accompanied by various mouthwatering spiced up dishes.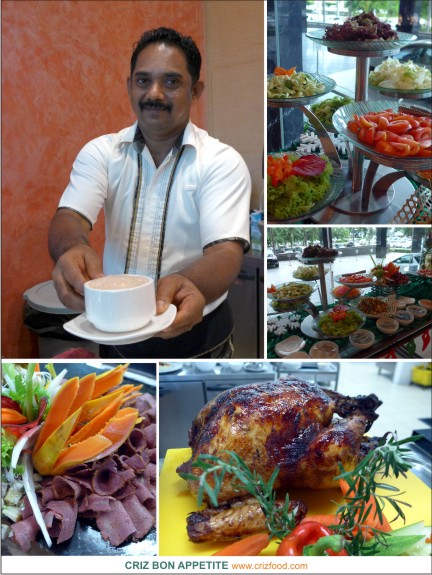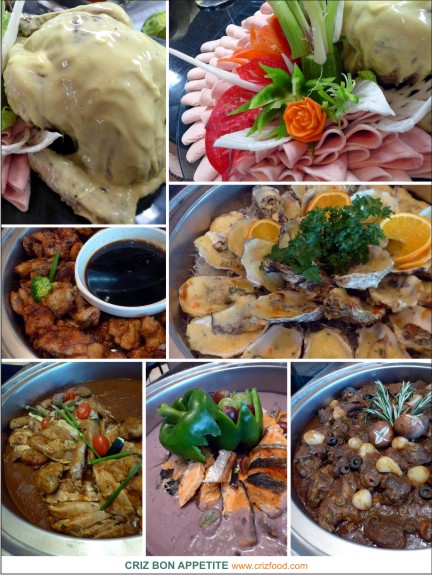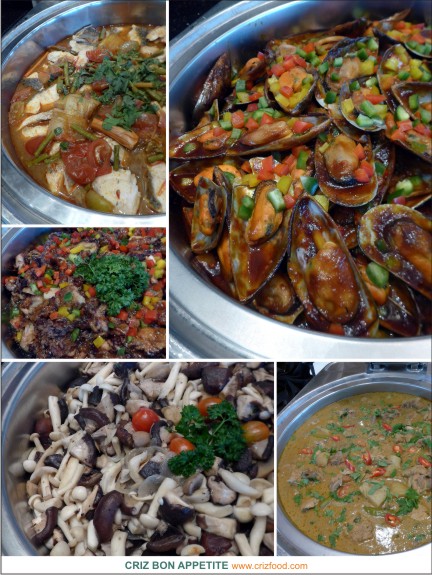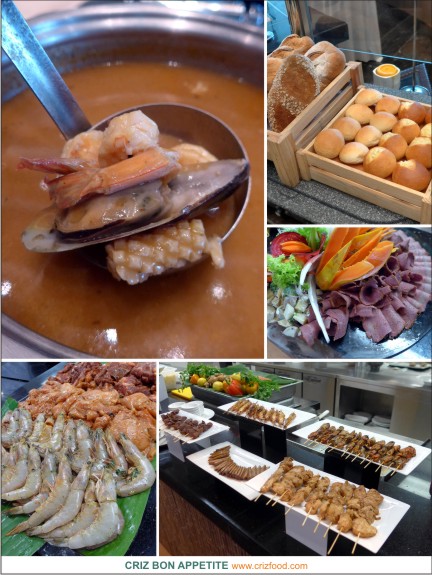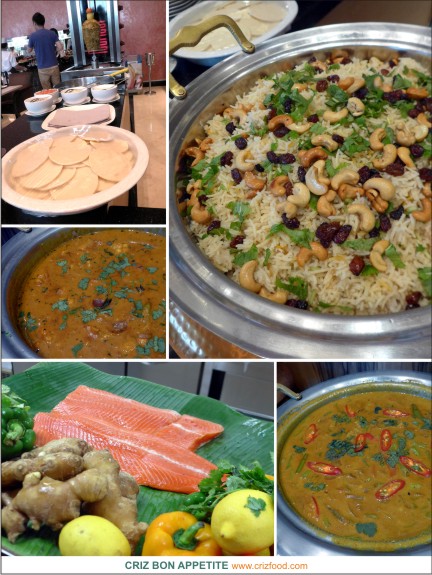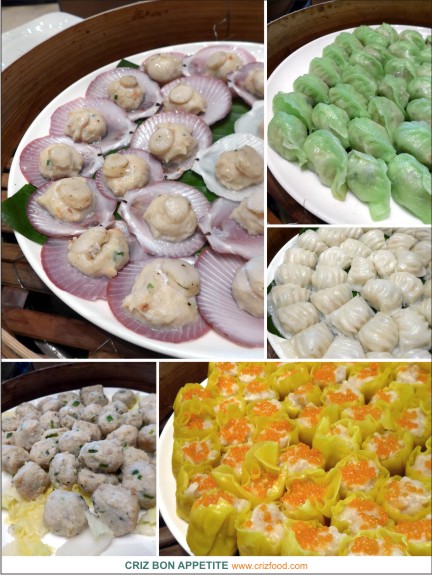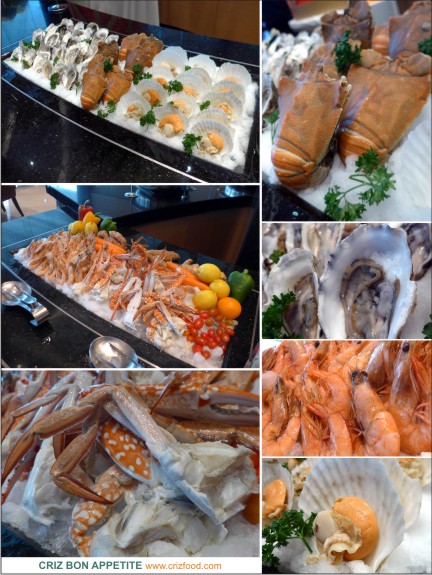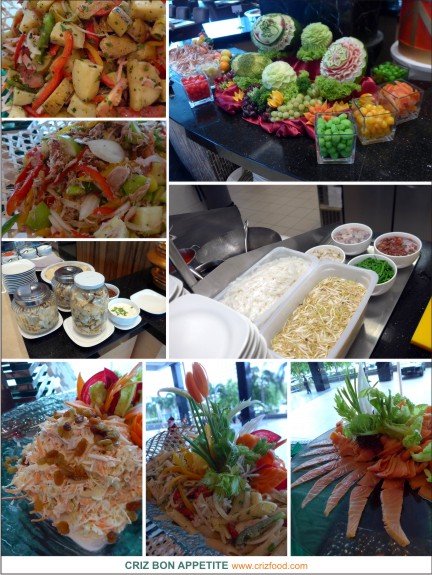 For dessert lovers, it's all about Christmas with all the traditional and modern sweet indulgences to tempt your sweet tooth. Do expect to see items such as Christmas Puddings with Vanilla Sauce, Christmas Cakes, Baked Chocolate Souffle, Tiramisu Cake, Pear William Cake, Lemon Meringue Pie and more.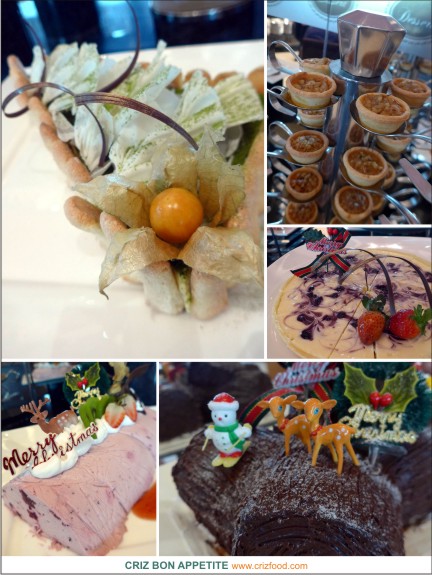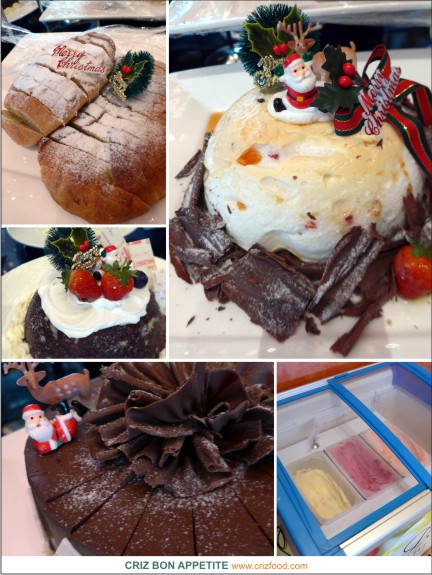 If you think buffet might be a bit too surfeit to your liking, you may opt for their 5-course set dinners in a much quiet ambience up at Flavour@3 at Level 3 of the premises. You can check out their Christmas as well as New Year Eve menu below.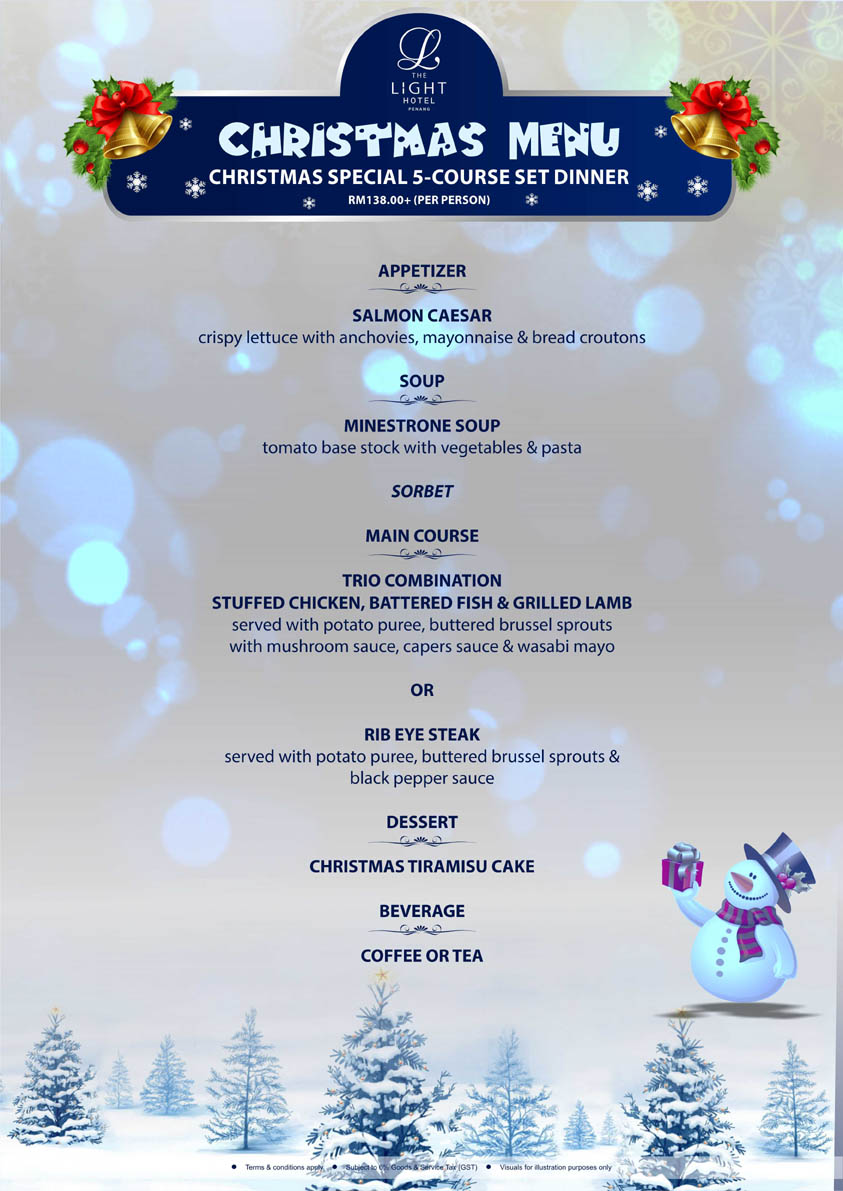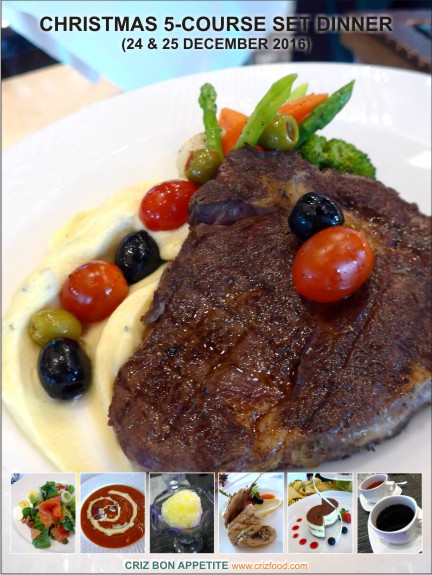 As for their New Year Eve 5-course Set Dinner, you would expect to be served with Smoked Salmon Caesar Salad, Maine Prawn Bisque, Sorbet, an option of main course of either Lamb Rack & Chicken Roulade or Garlic Butter Prawns & Pan Grilled Smoked Breast, Chocolate Cake with Cream Lemon Puff with Berry Sauce, end with Coffee or Tea.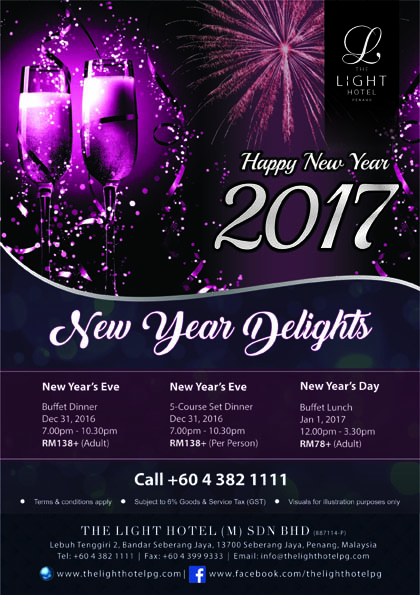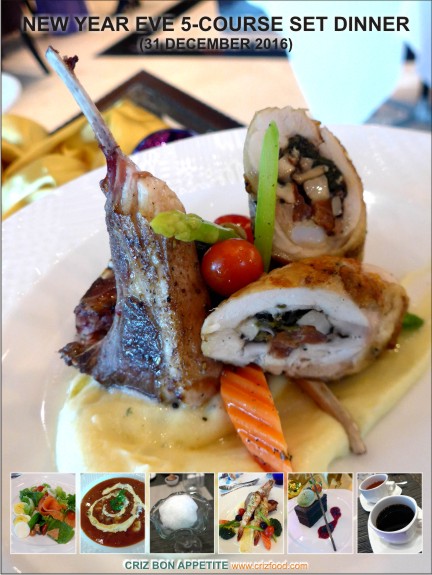 Overall, the dishes served at both Spice Brasserie and Flavour@3 had always being my favorite. Not only were the dishes creative and packed with flavors, the kitchen team sure knows how to fully utilize herbs and spices in their day-to-day preparations. They do have some of the most unique prepared dishes amongst the hotels nationwide.
The Light Hotel is located along Lebuh Tenggiri 2 at Seberang Jaya, Penang. Upon entering the main entrance of the hotel, just drive around to find your parking space at the front of the premises. Walk into the lobby of the hotel and you can see Spice Brasserie on your left or walk straight until the elevator at the furthest end and take the life up Level 3 where Flavour@3 is.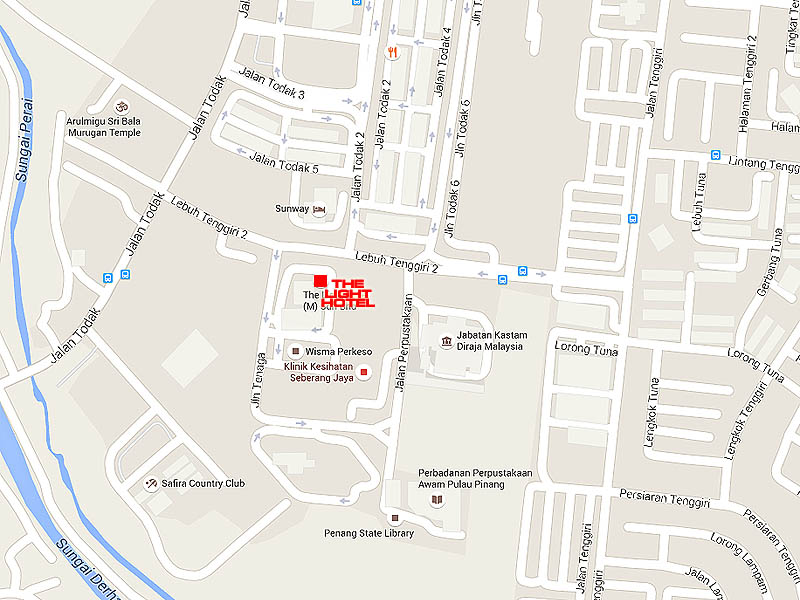 Name: Flavour@3/Spice Brasserie @ The Light Hotel
Address: Lebuh Tenggiri 2, Bandar Seberang Jaya, 13700 Seberang Jaya, Penang, Malaysia.
Contact: +604-382 1111
Business Hours: 7.30am-11.00am (Breakfast), 12.00pm-2.30pm (Set Lunch), 7.00pm – 10.30pm (Set Dinner)
GPS: 5.394646, 100.397951
RATING:
Ambience: 8/10 (1-4 cheap, 5-7 average, 8-10 classy)
Food Choices: 8/10 (1-4 limited, 5-7 average, 8-10 many choices)
Taste: 8/10 (1-4 tasteless, 5-7 average, 8-10 excellent)
Pricing: 7/10 (1-4 cheap, 5-7 average, 8-10 expensive)
Service: 8/10 (1-4 bad, 5-7 average, 8-10 excellent)
About The Light Hotel

: The Light Hotel is wholly owned and managed by The Light Hotel (M) Sdn Bhd. It is located in a fast developing industrial area of Seberang Jaya, Penang. The 5 star Hotel offers a luxury resort-style experience with a total of 303 rooms of 6 different categories. The Light Grand Ballroom, 9 meeting rooms, Spice Brassiere, Flavour@3 and Lumino Lounge are refined food and beverage outlets that cater for in-door and Al fresco style dining. The beautiful outdoor landscaped swimming pool, gymnasium, sauna room, spa are namely some of the facilities on the 3 floors, whereas kiddies club and wedding show room are located on the Mezzanine floor. The Light Hotel represents the perfect combination of luxurious destination of Delightful Mix of Business and Comfort for a truly unique experience. Visit www.thelighthotelpg.com